BSA THREADED BOTTOM BRACKETS
We use threaded bottom brackets on our frames due to their simple installation and reliability. All major crank and component manufacturers have a crank to fit straight out of the box and without the need for adapters. An English threaded bottom bracket is the perfect, solid and reliable option.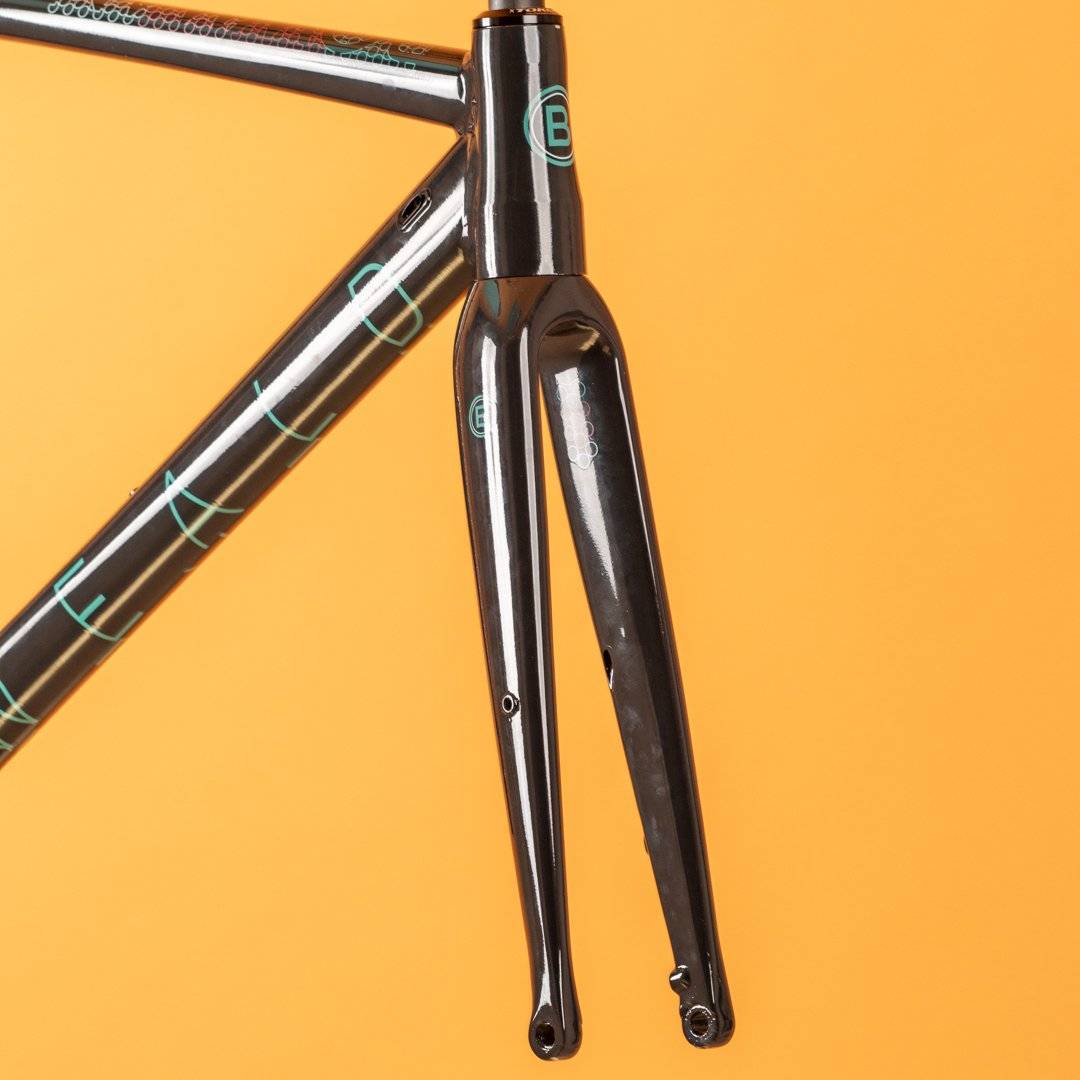 A full carbon fork with bolt thru axle up front offers sharp handling and a comfortable ride, while a carbon steerer keeps the weight low. Mid-leg mudguard mounts and internal hose routing keep things looking clean.
1 1/8"-1.5" TAPERED HEADTUBE
Our new CNC'd headtube slims down from previous generation frames, reducing weight whilst maintaining front end stiffness, this helps maintain strength and predictable handling when the road gets rougher. An integrated headset provides simple tool-free installation and easy serviceability.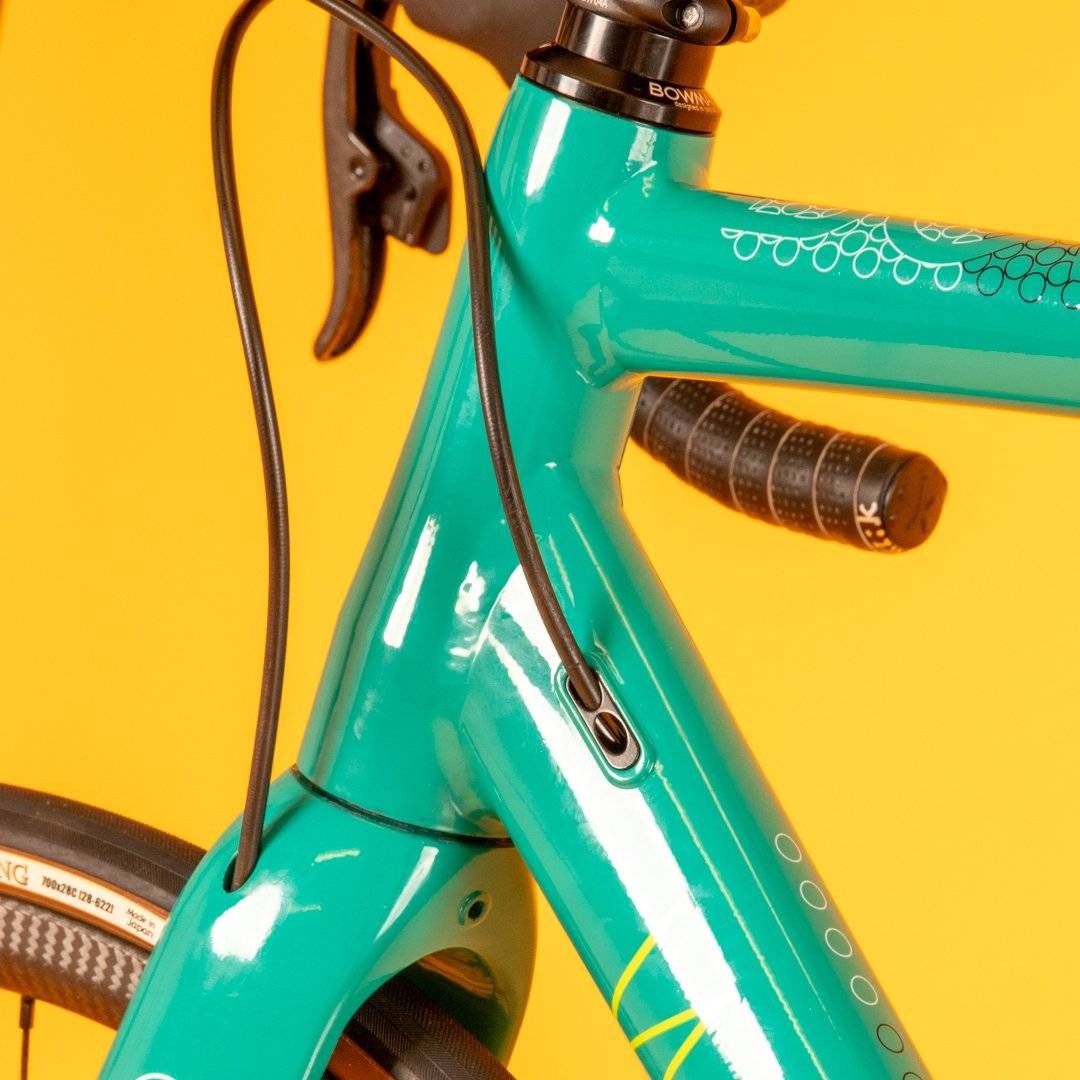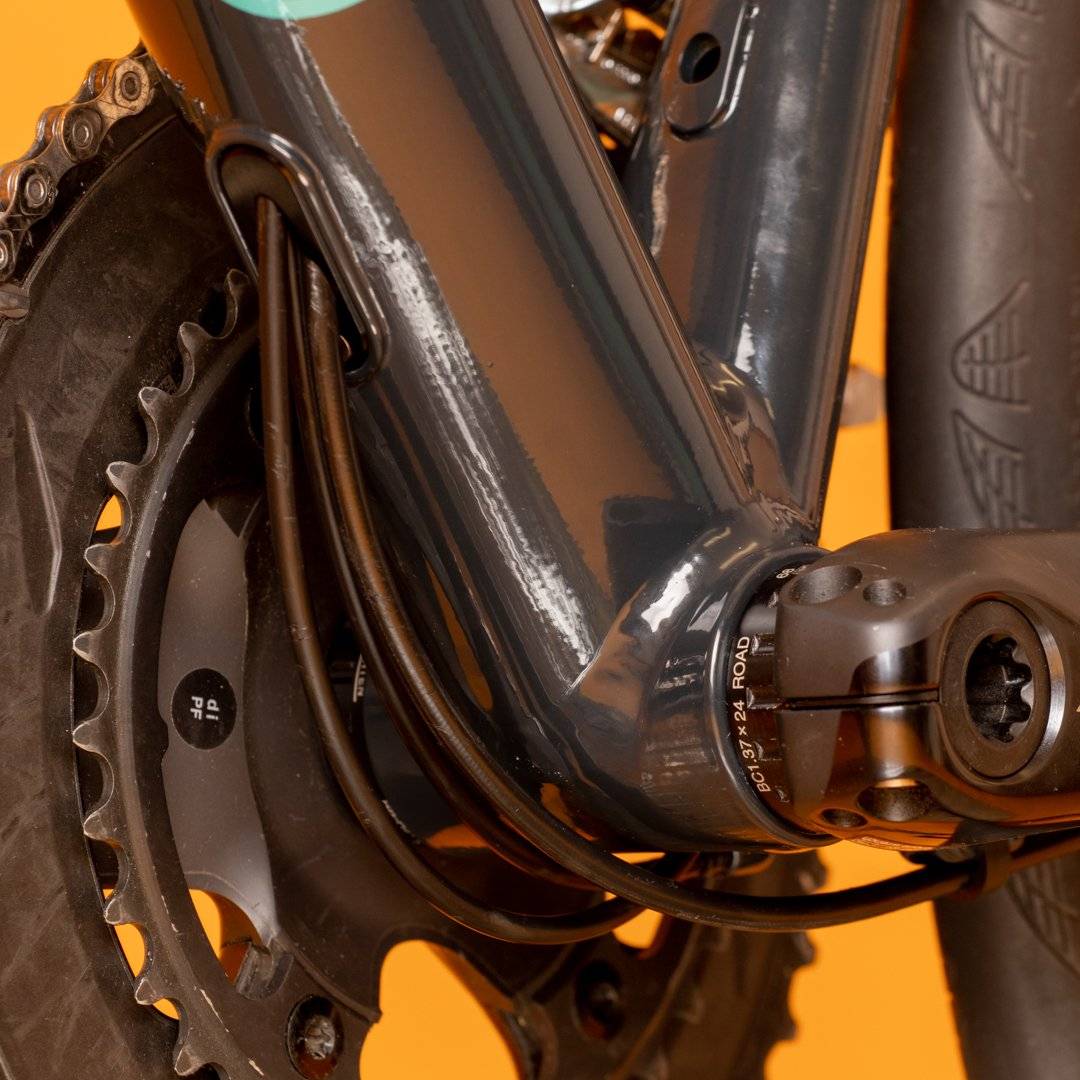 Super clean cable routing without the hassle. The Weald's large, removable cable ports allow for a sleek finish, maintain ease of installation and yet still allow important cable lubing maintenance. It's also fully ETAP, Di2 and EPS ready – dedicated, switchable electronic shifting ports and removable guides make for super clean and simple electronic builds.
Disc brakes offer the best all conditions stopping power and control, whatever the weather. Simply put, they allow you to ride faster, all year round. The Weald uses flat mounts for brake calipers, offering straightforward setup, compatibility with all major manufacturers and room for 140mm or 160mm rotors.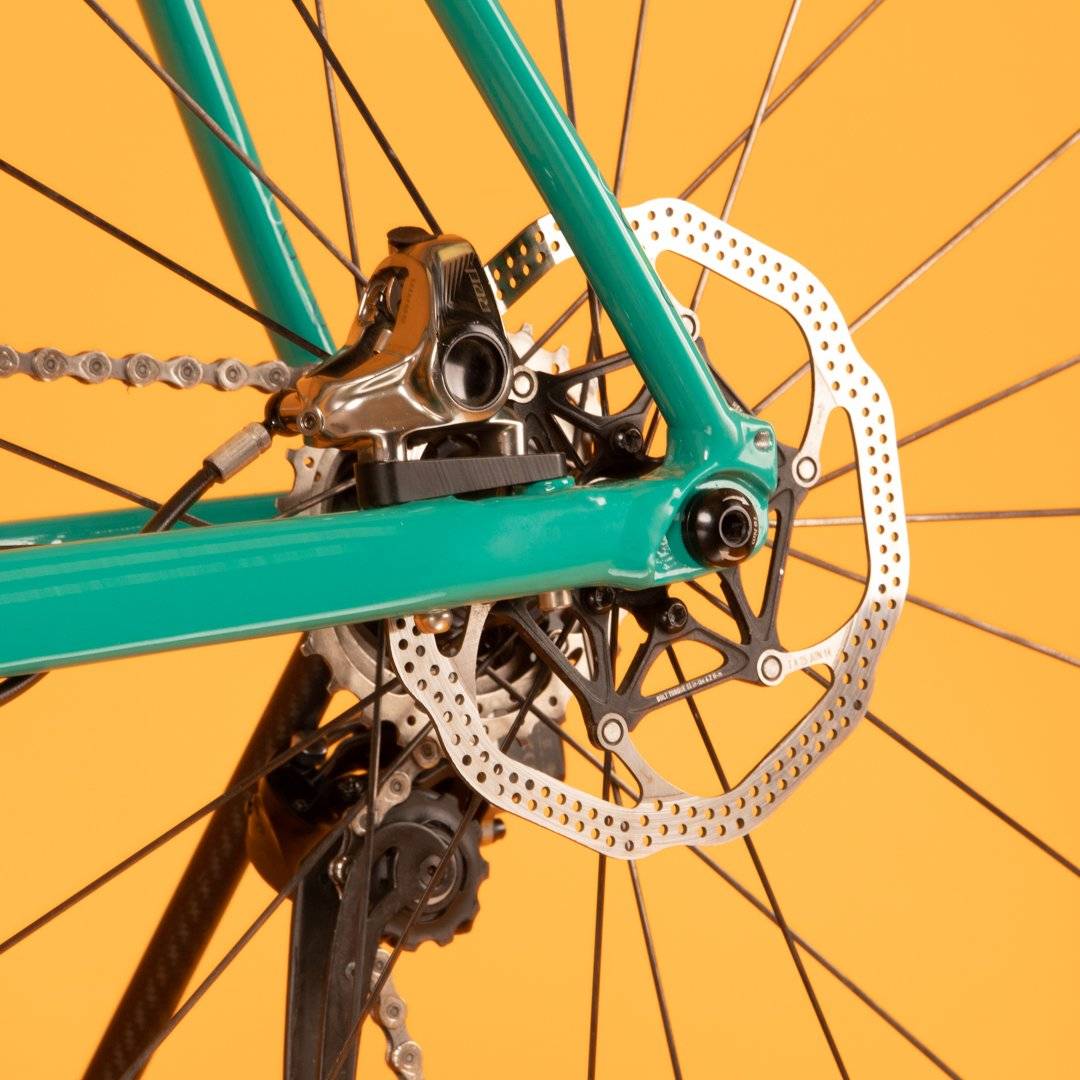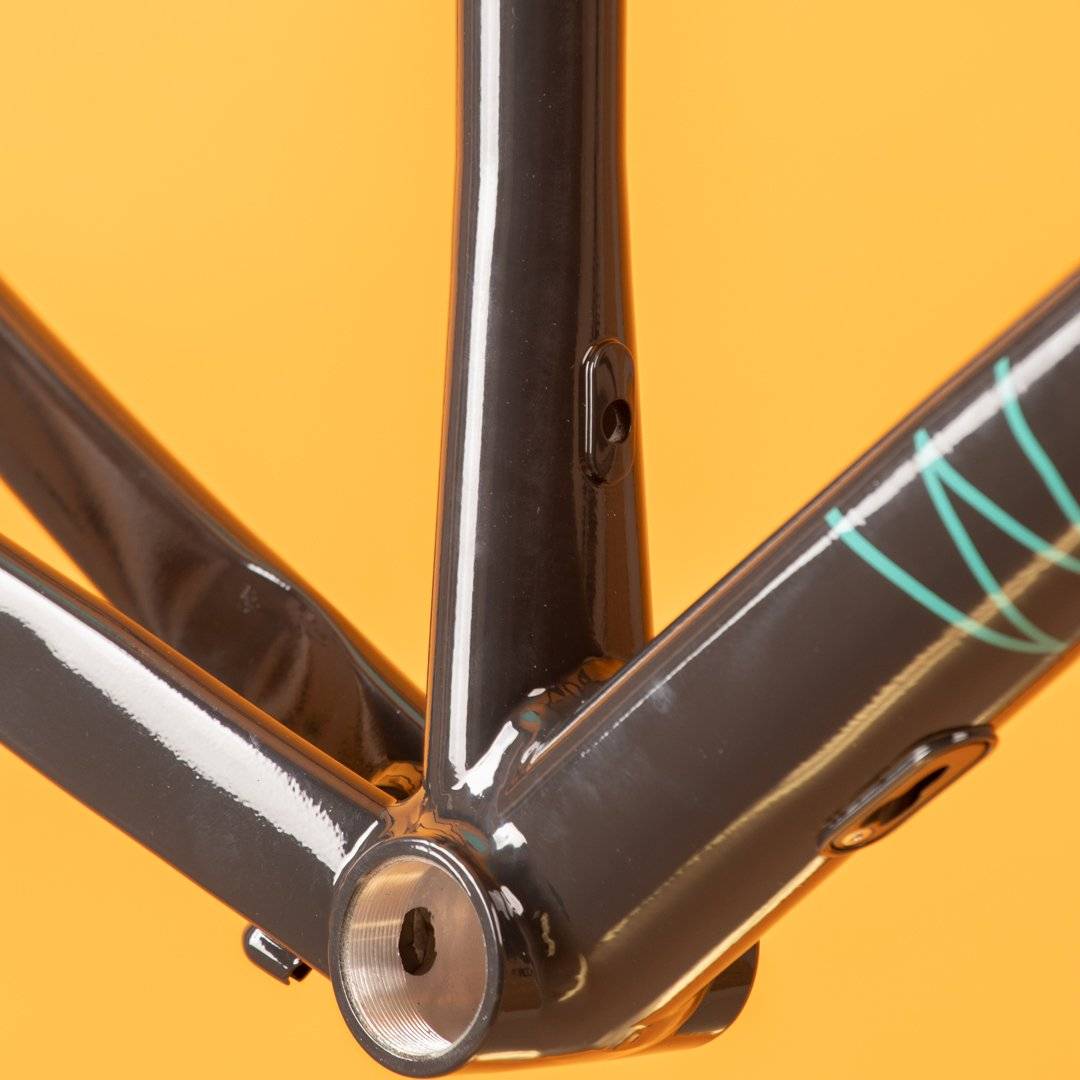 FLARE SQUARE 2.0 SEAT-TUBE
Balancing stiffness with comfort is one of the most important aspects of bike design. Our FS 2.0 seat tube reduces deflection when really hauling, while the tubing's form allows us to use a smaller 27.2mm seat post to improve comfort.
On long, rough rides, stiff axles keep the handling predictable and reduce rider fatigue. 12mm axles keep things in line when you put the hammer down, ensure your disc rotors run true when pushing hard and require no specialist tools for removal.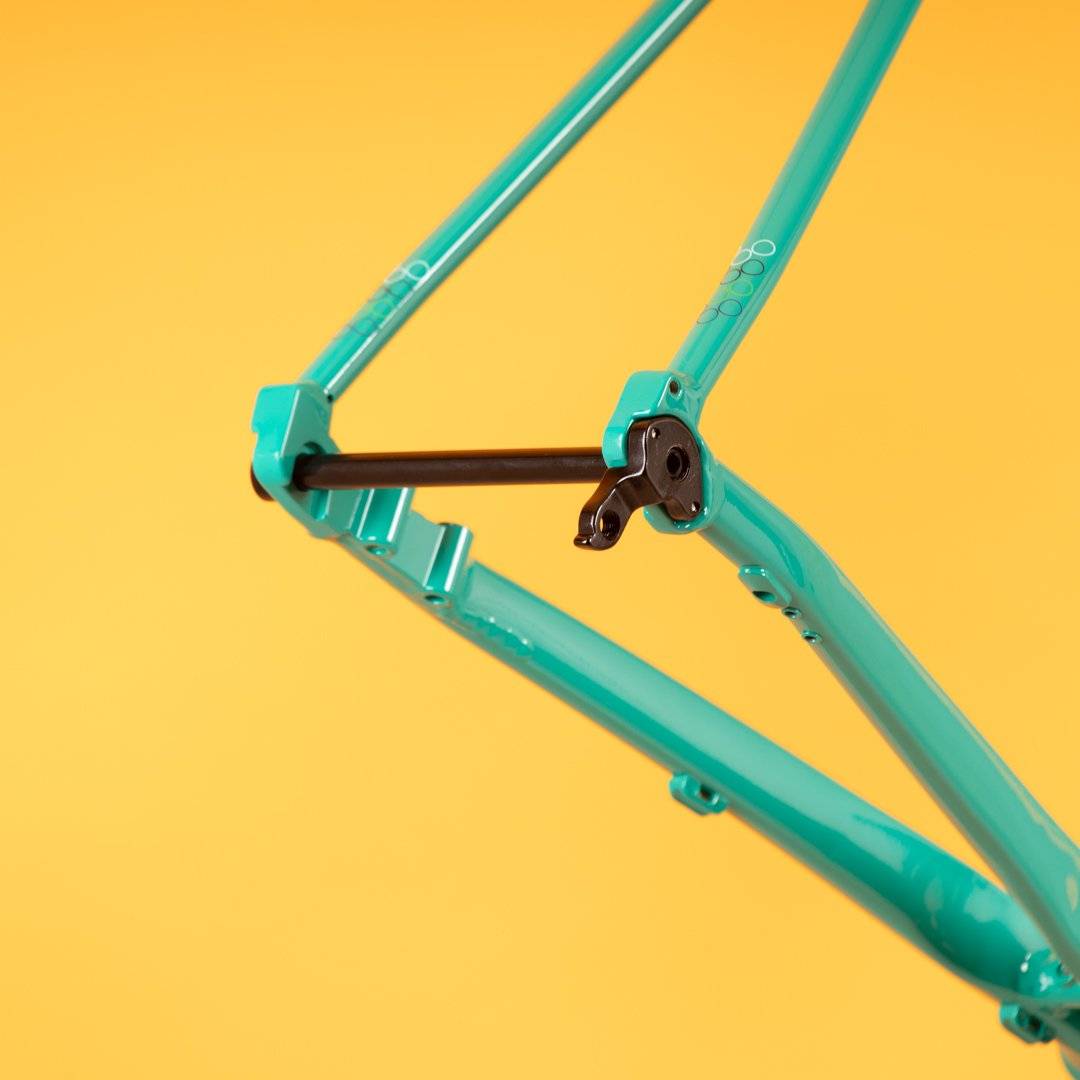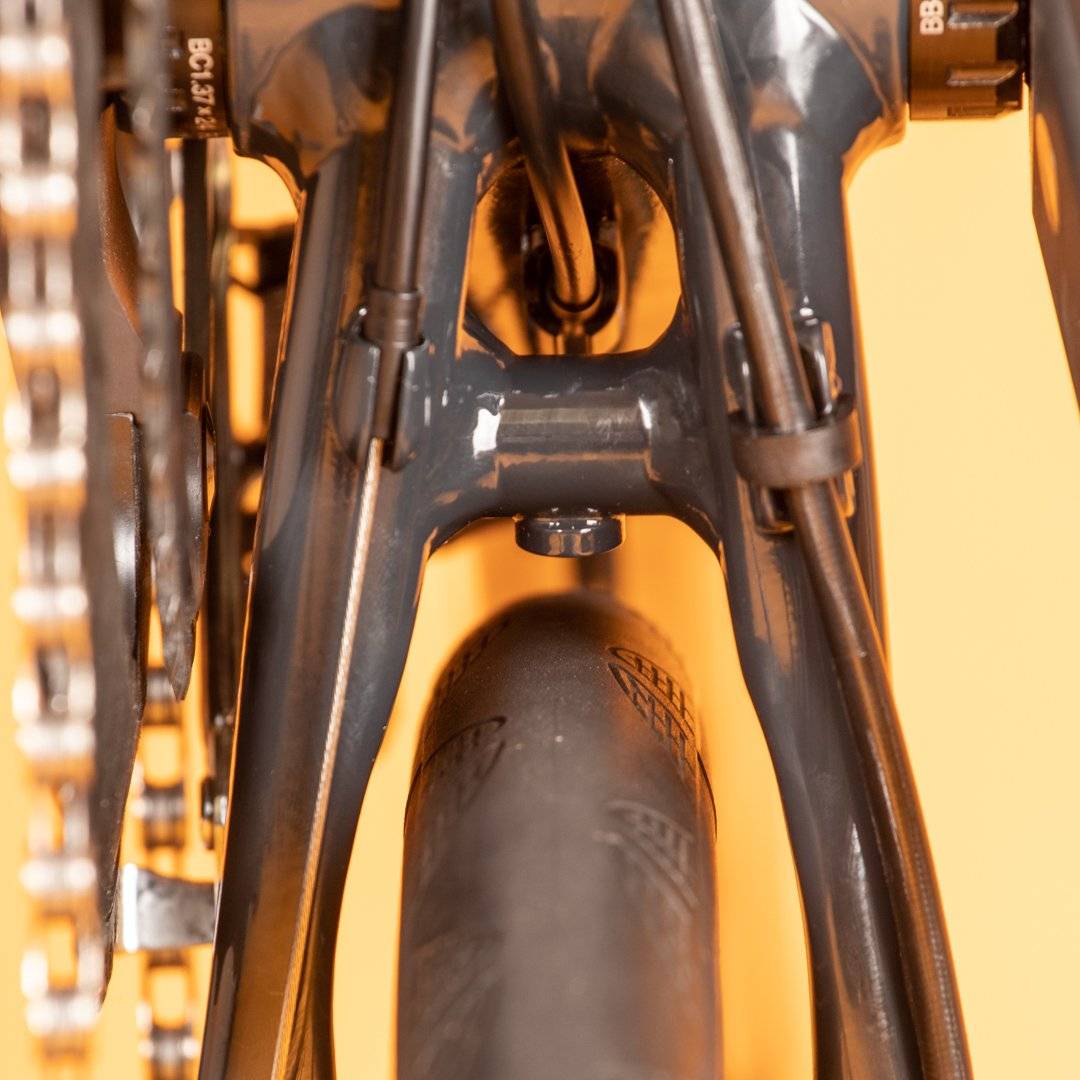 Tyre clearance for up to 32mm
Take on rougher roads without losing the fast feel of your performance bike. With clearance for up to 32mm tyres, you can run lower pressures for better cornering grip, less rider fatigue - all with no rolling resistance penalty.
Maintaining comfort on longer rides is the key to a good endurance bike and our choice of a 27.2 - rather than an oversize or aero - post - is the embodiment of this. Paired with a huge range of options to build a frameset, a skinny post is a perfect match for the Weald's "all day" roots.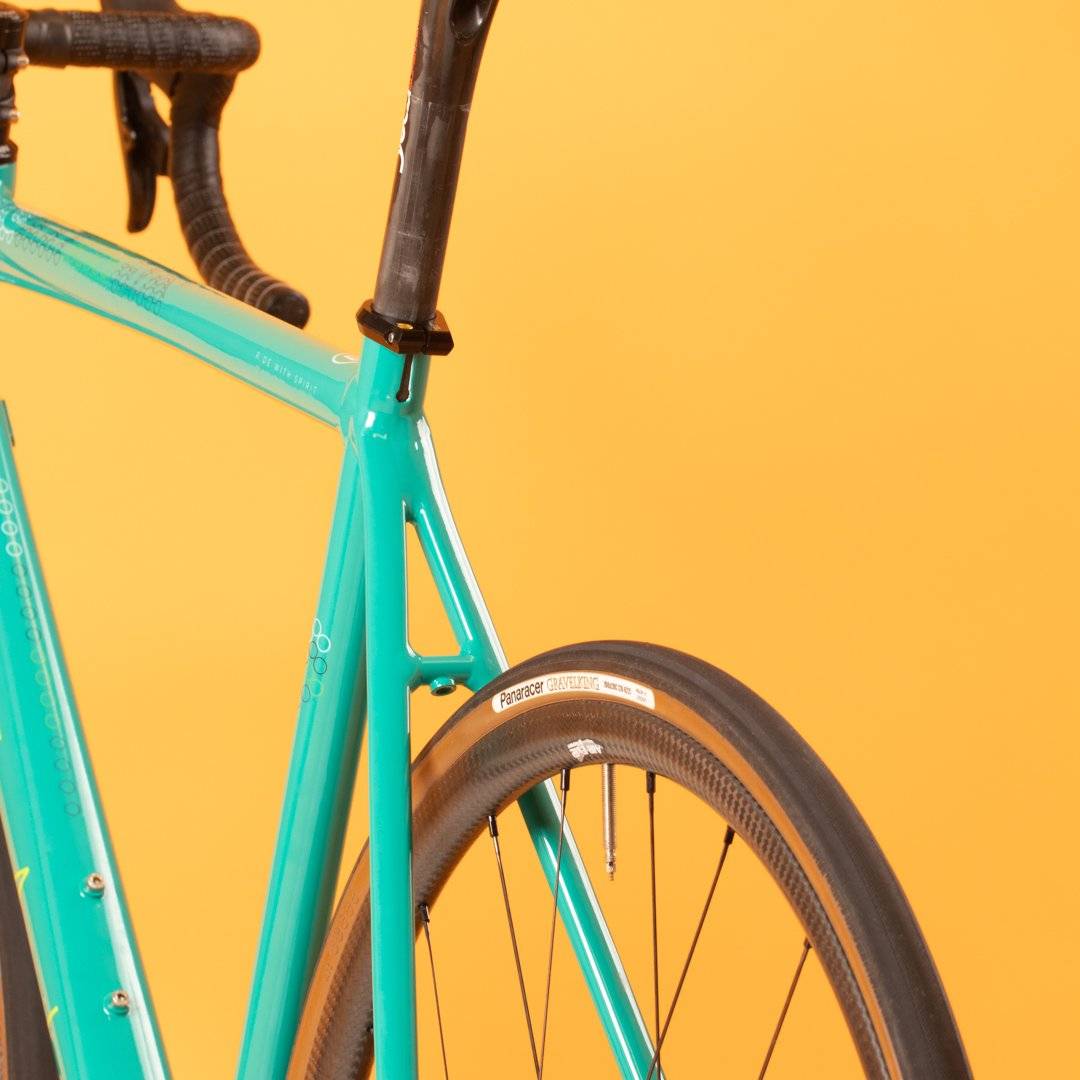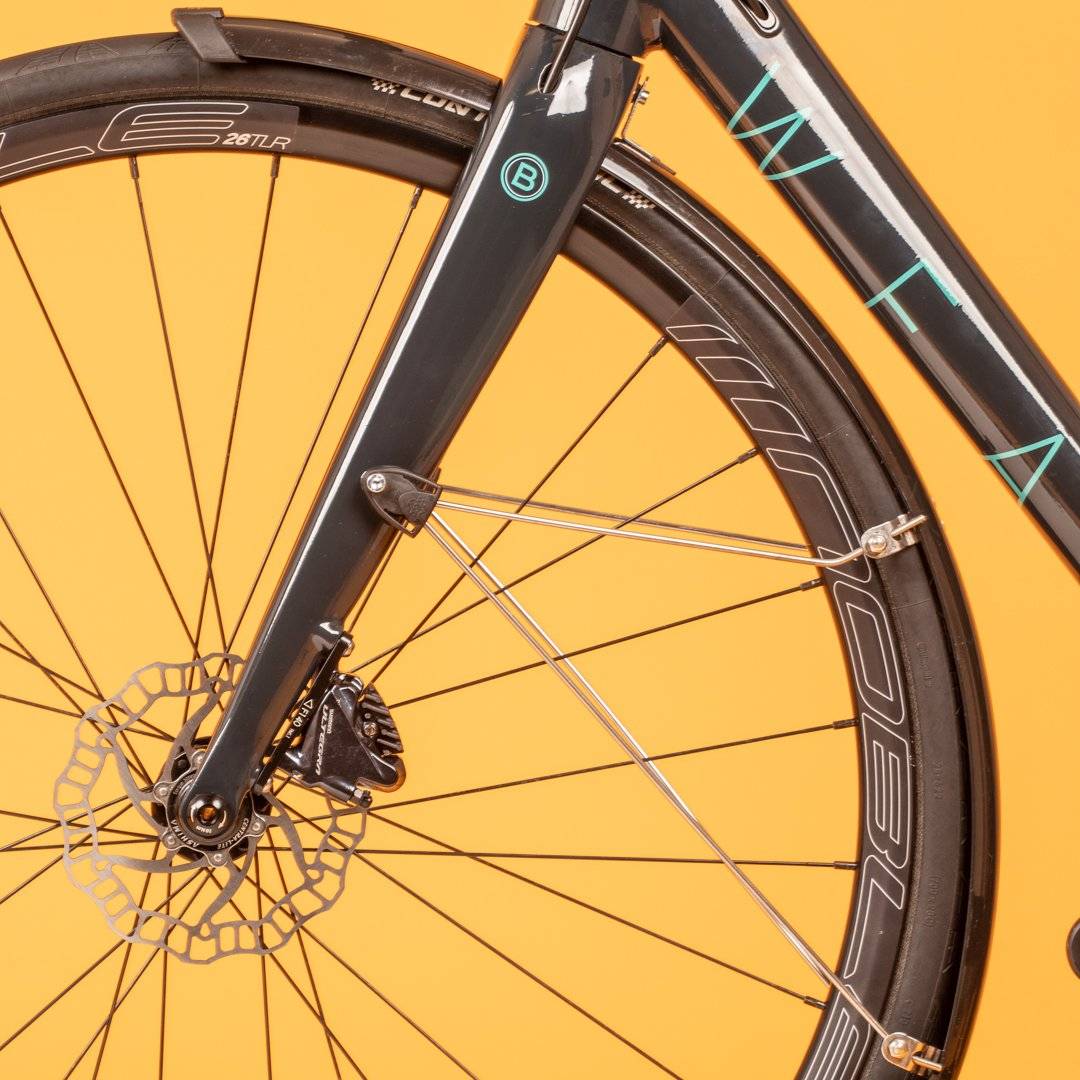 With a complete set of mudguard mounts, the Weald will keep you riding all year without losing friends on the group ride. The sleek rear mount allows for direct mounting without a bridge.
WHY ALUMINIUM?
At Bowman, we focus on creating the best performing, most attainable bikes we can. For us, that means singing the praises of a material we believe in wholeheartedly: 6069 - aluminium.
Focusing on the important parts of what makes a great bike - handling, reliability, performance and day to day usability - we open up the world of the superbike without requiring a second mortgage.
By maximising the strengths of the material, shaping tubes, varying wall thicknesses and double heat-treating the frames during manufacturing we squeeze every last ounce of performance at a price that belies the performance and means superb handling bikes are available to every level of cyclist.
Seatpost
Front mech type
Bottom bracket
Stem dimension
Front axle spacing
Rear axle spacing
Brake mount
Cable routing
Seat clamp size
Max. tyre clearance
Derailleur clamp size
27.2mm
Band on clamp
Threaded: 68mm
1:1/8" steerer tube
100mm x 12mm
142mm x 12mm
Flat Mount disc
Internal
30.5mm (included)
Upto 32mm
31.8mm
What's in the box?
Included with the frame and fork you also get:
Headset, Expanding Bung, Top Cap with bolt, Derailleur Hanger, Seat Clamp, Bolt Thru axles, flat mount brake mounts, and port covers for Electronic and mechanical cable routing.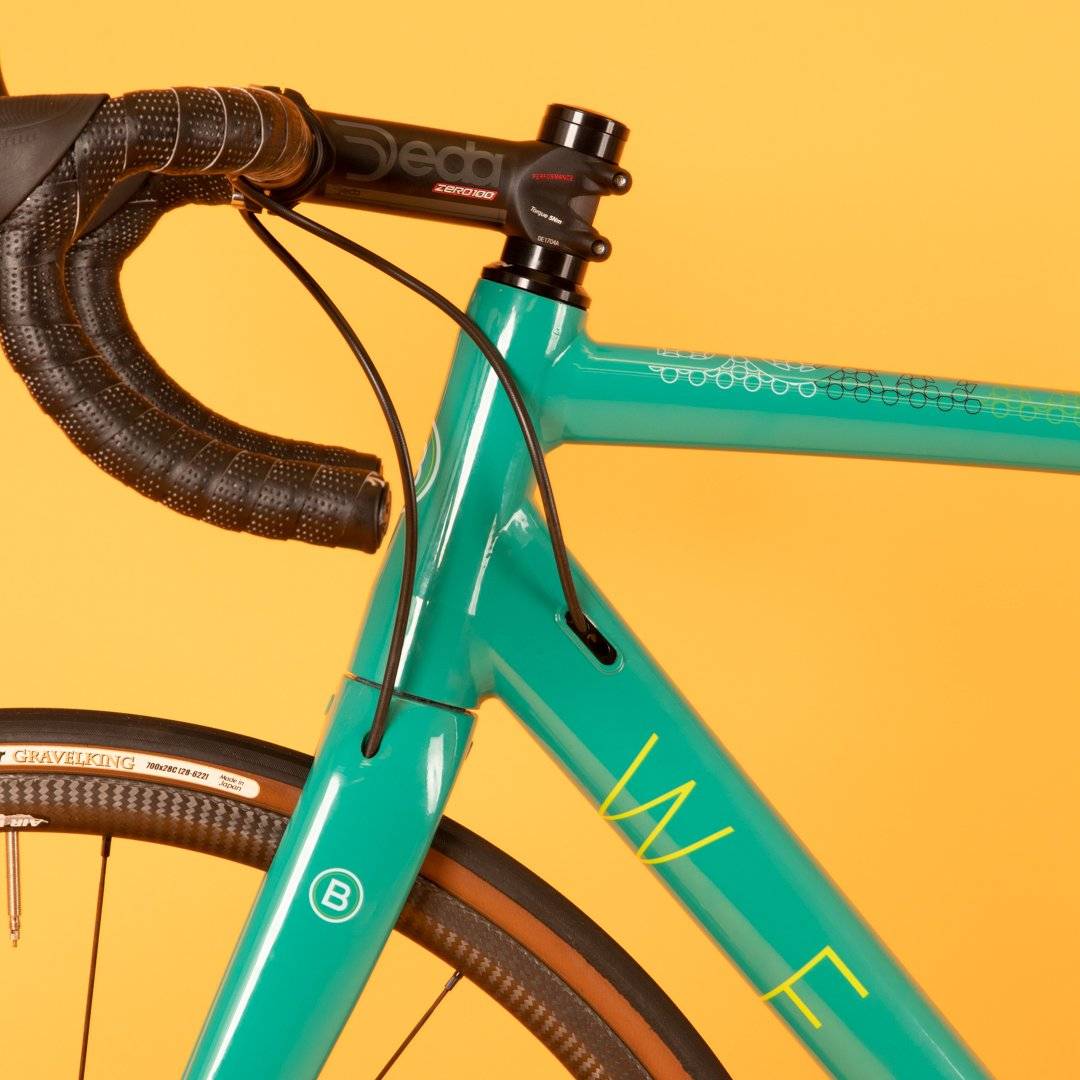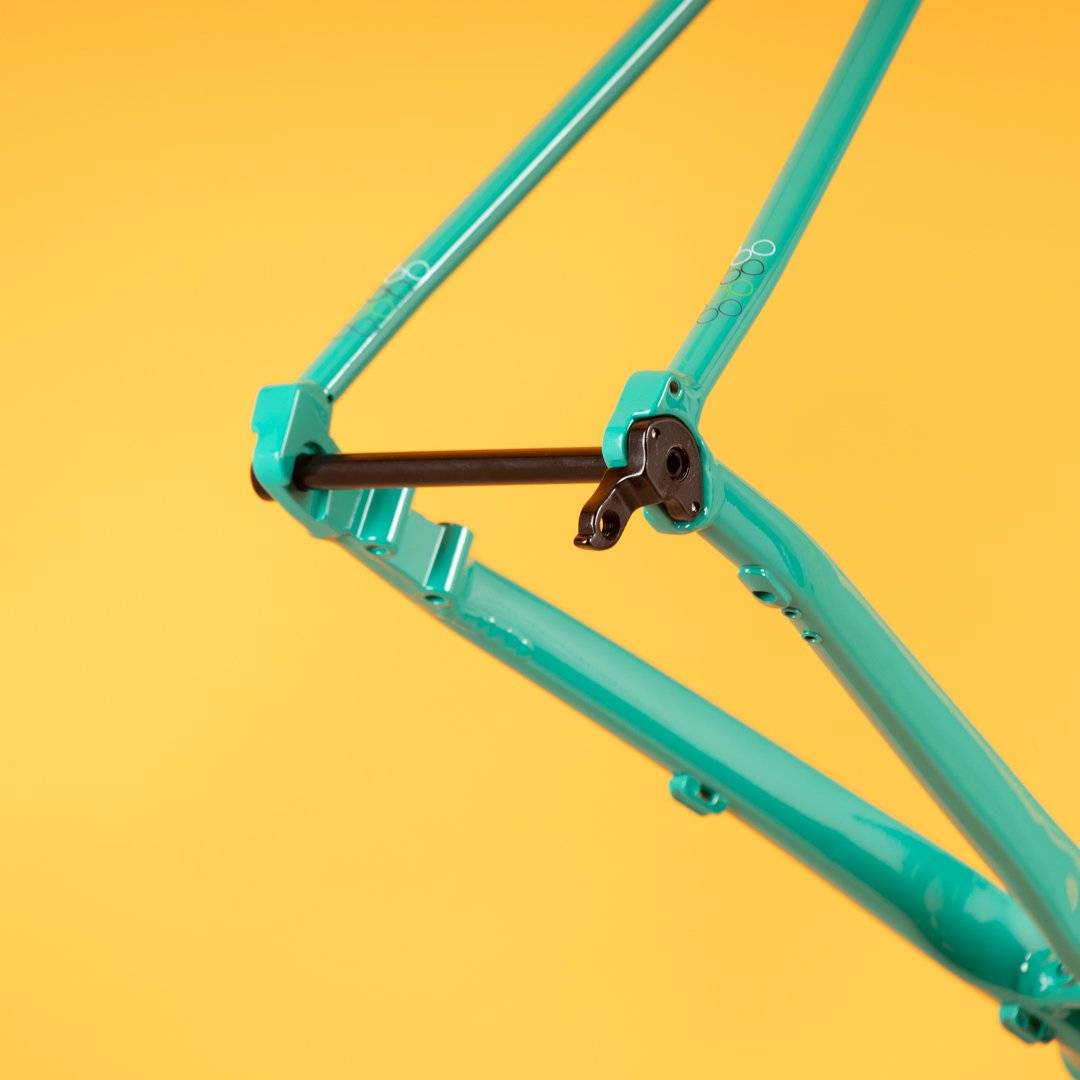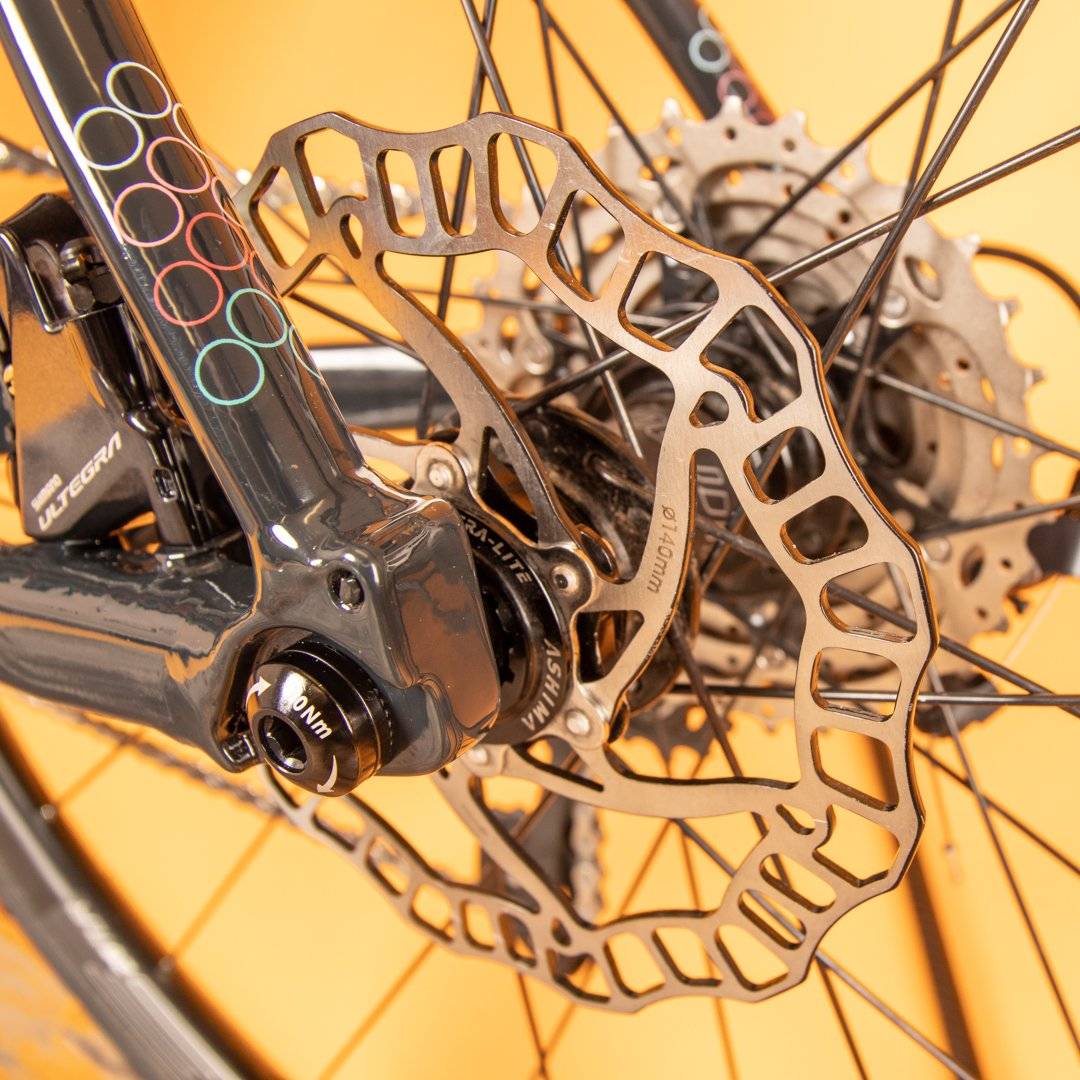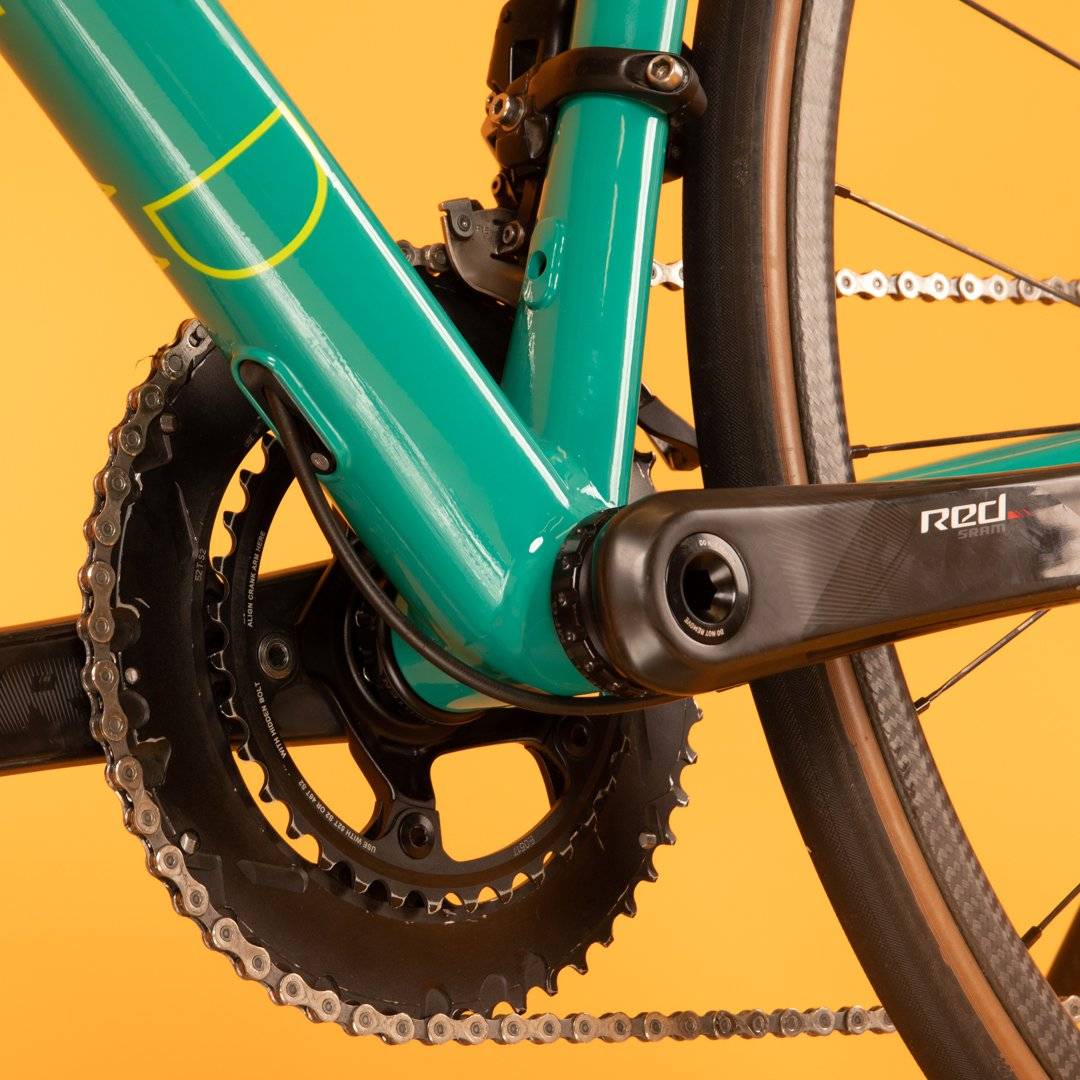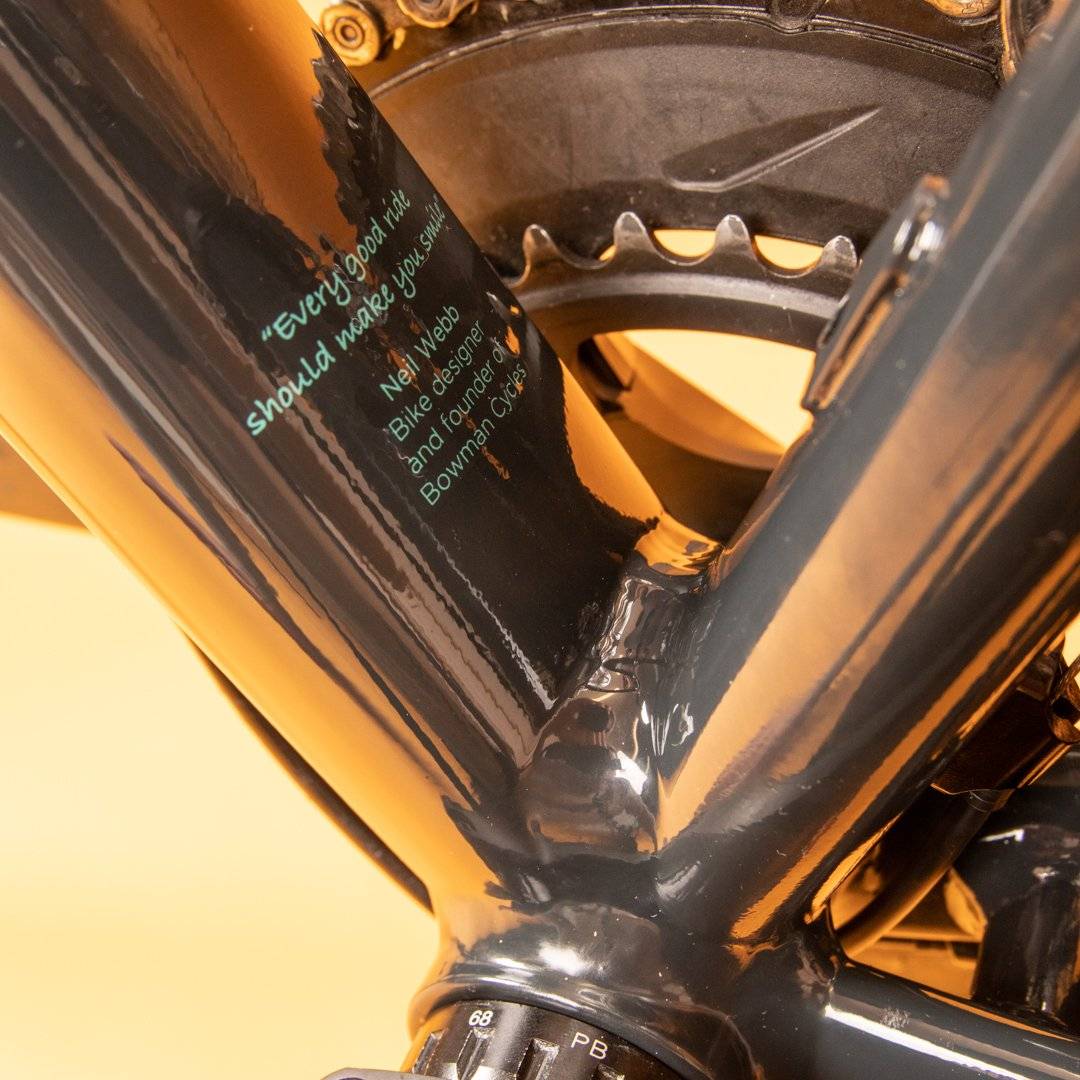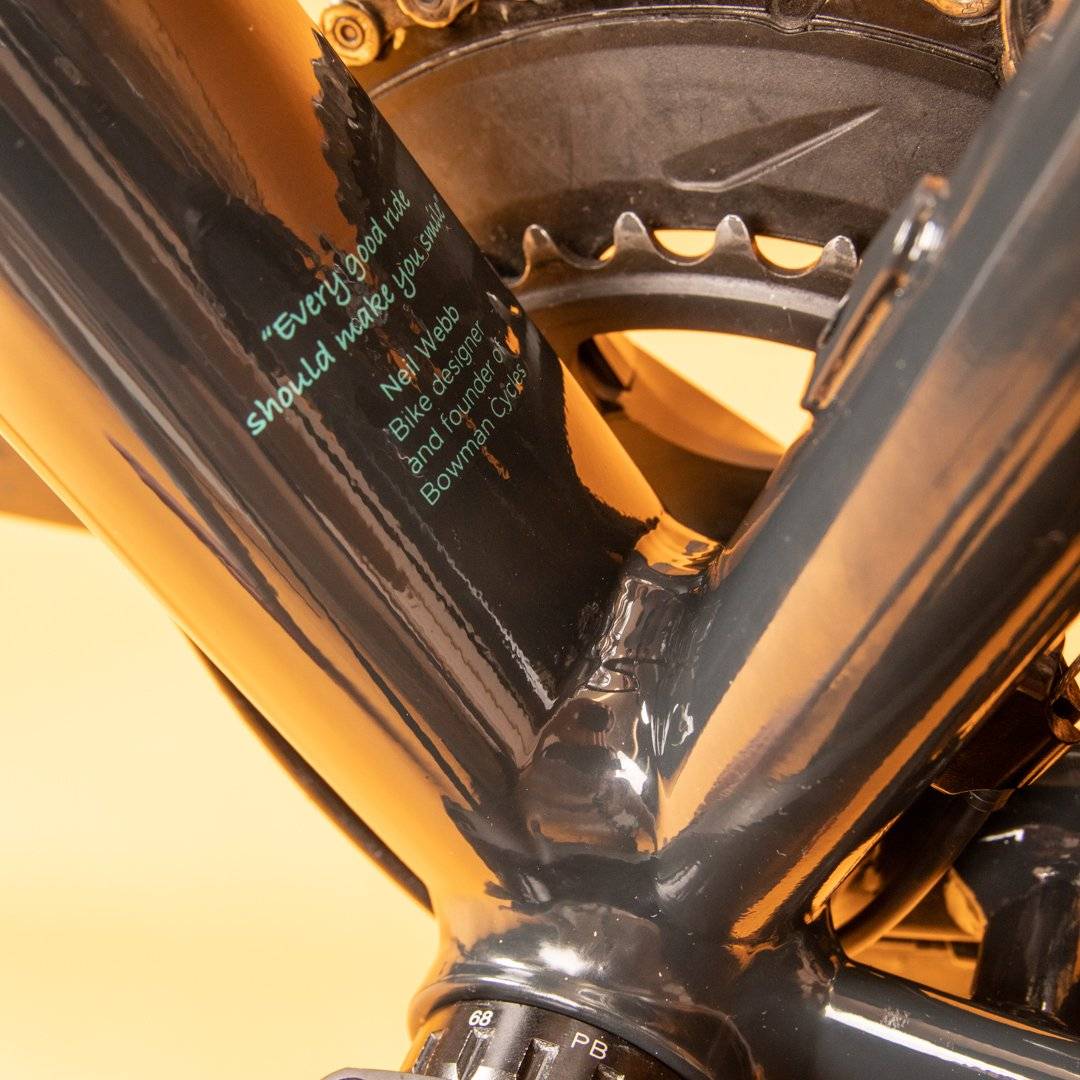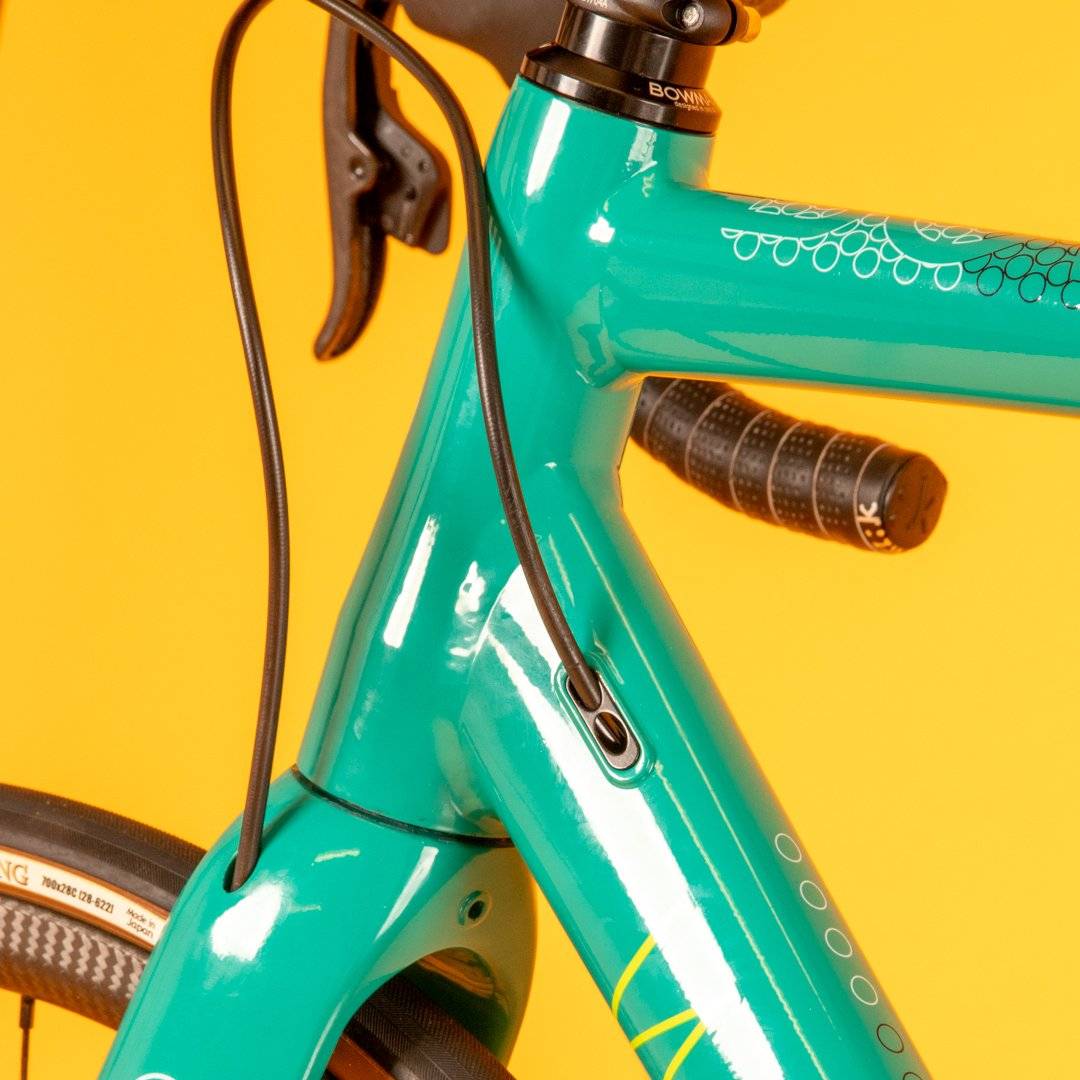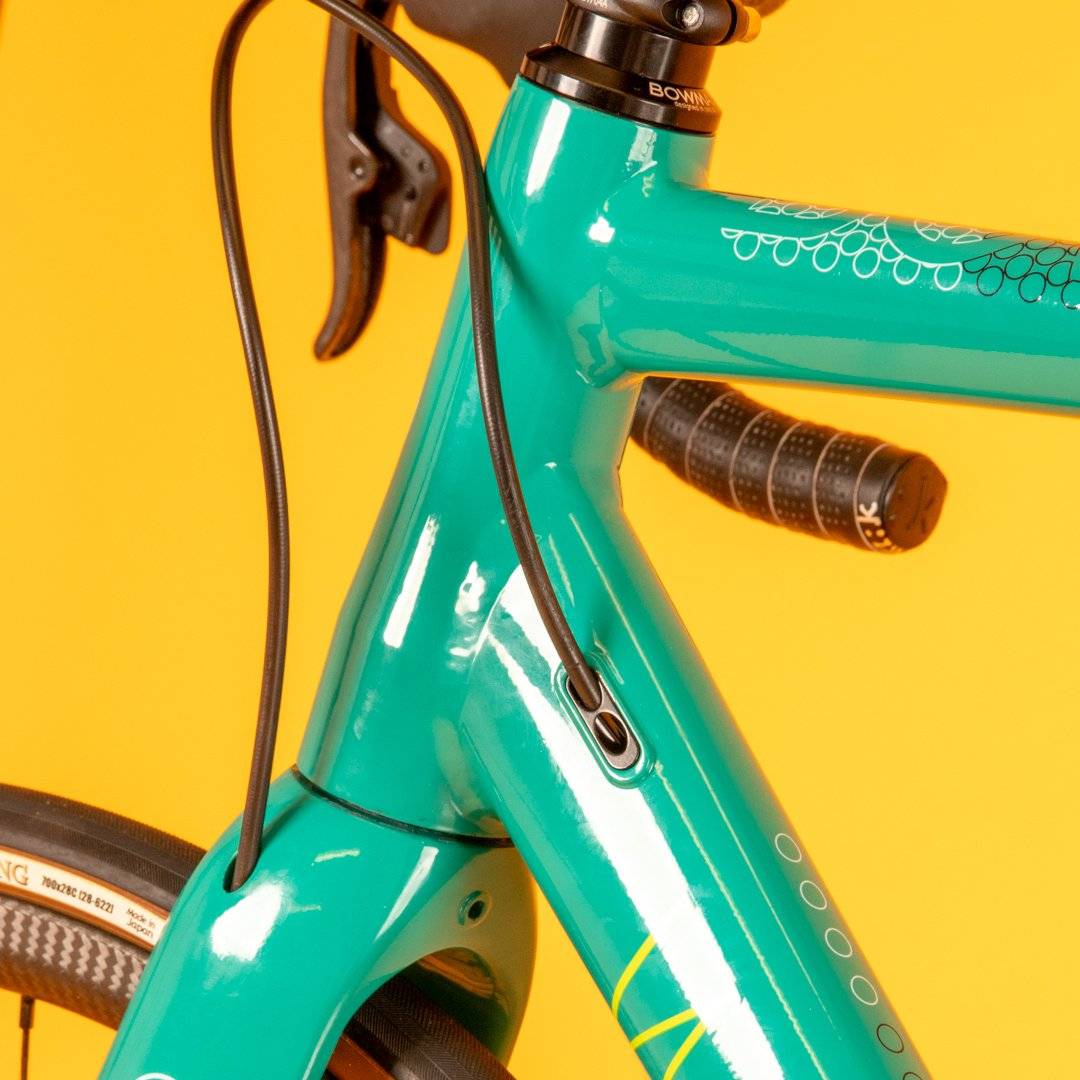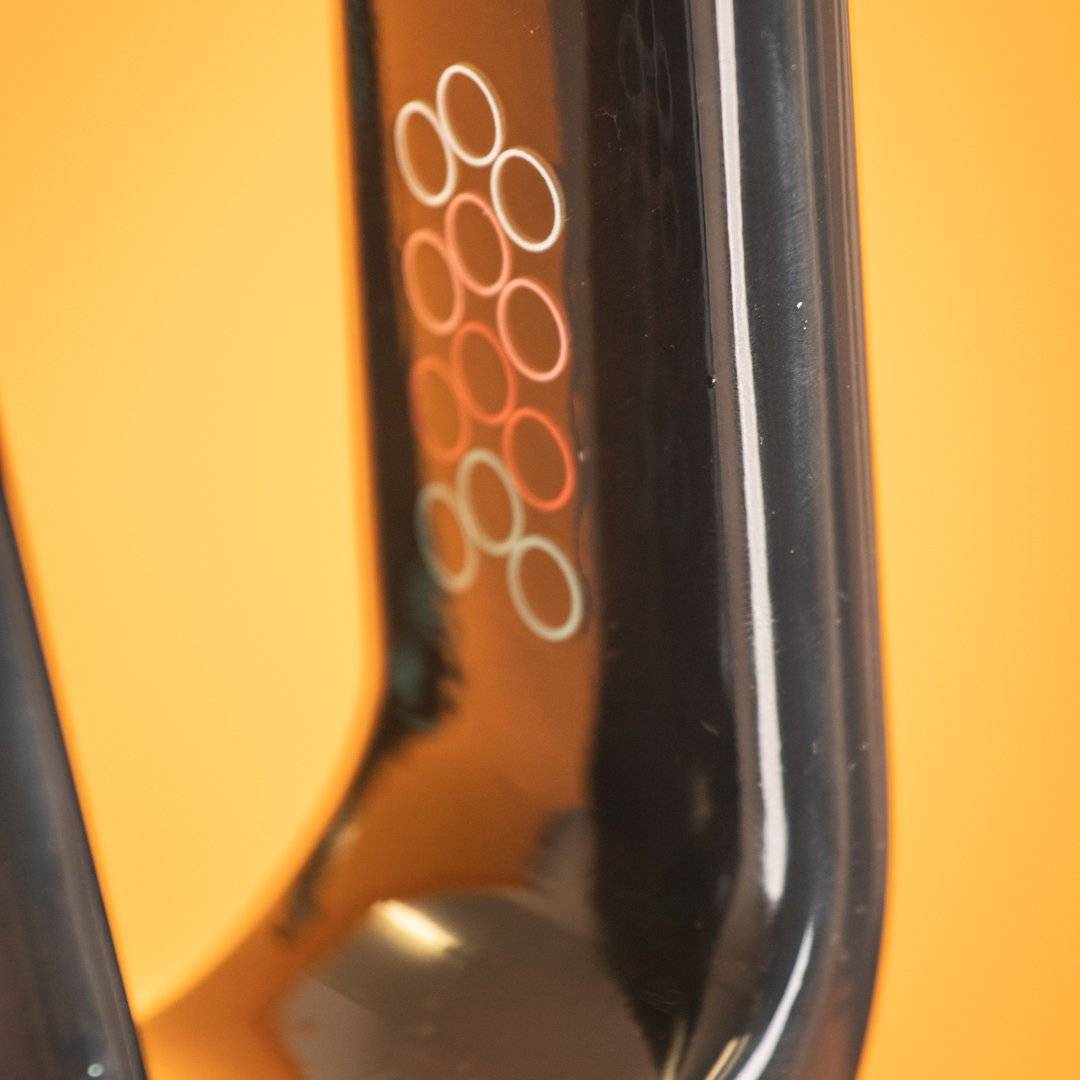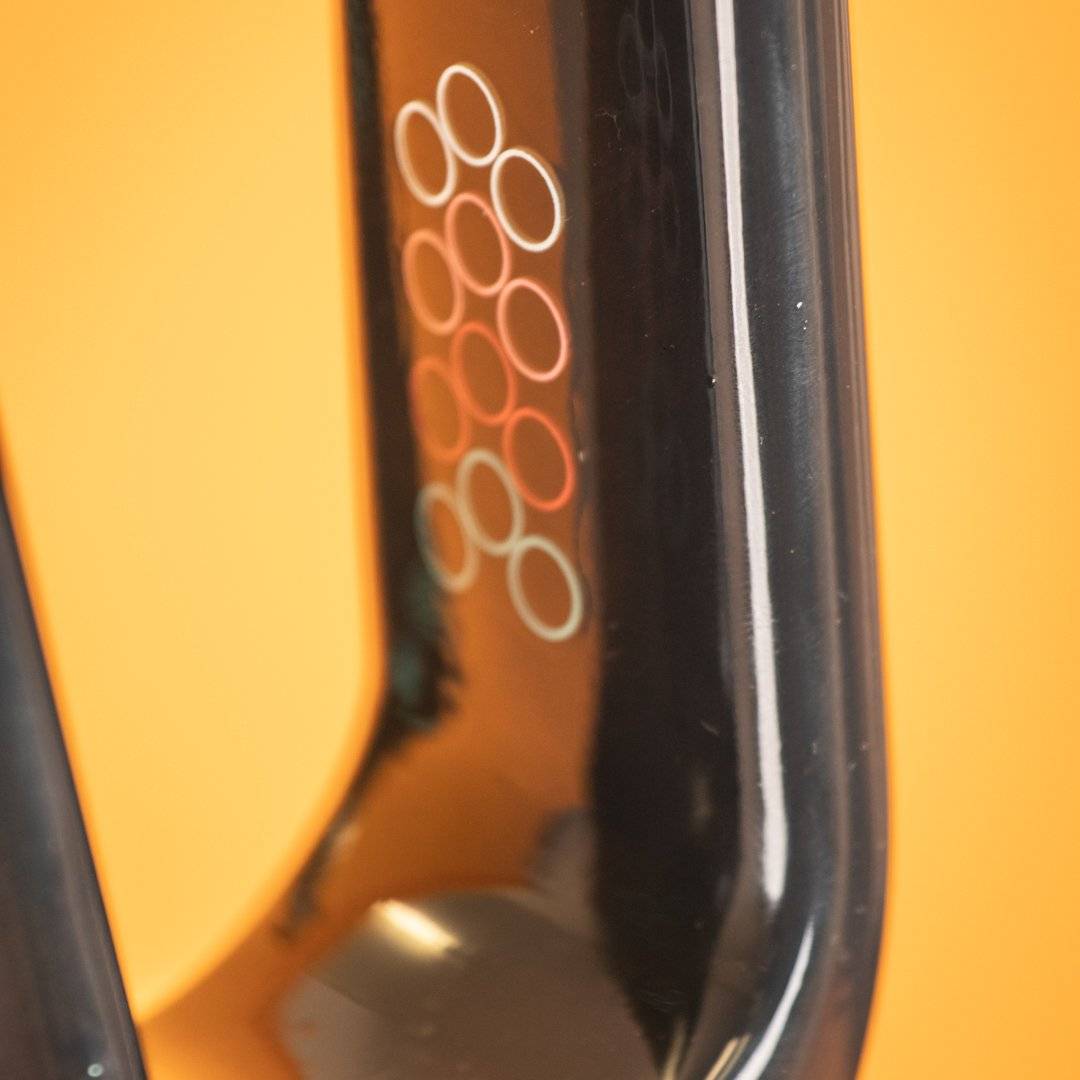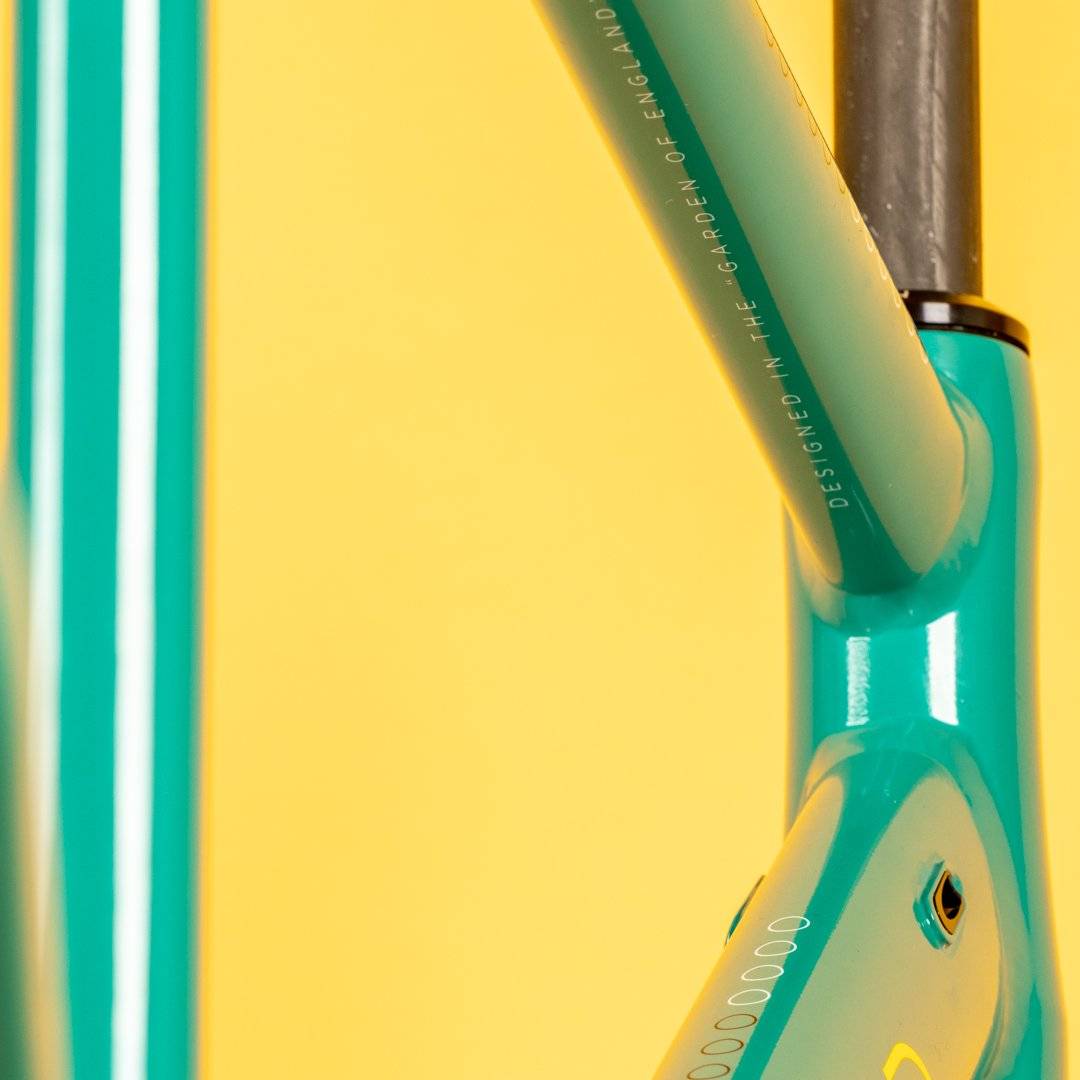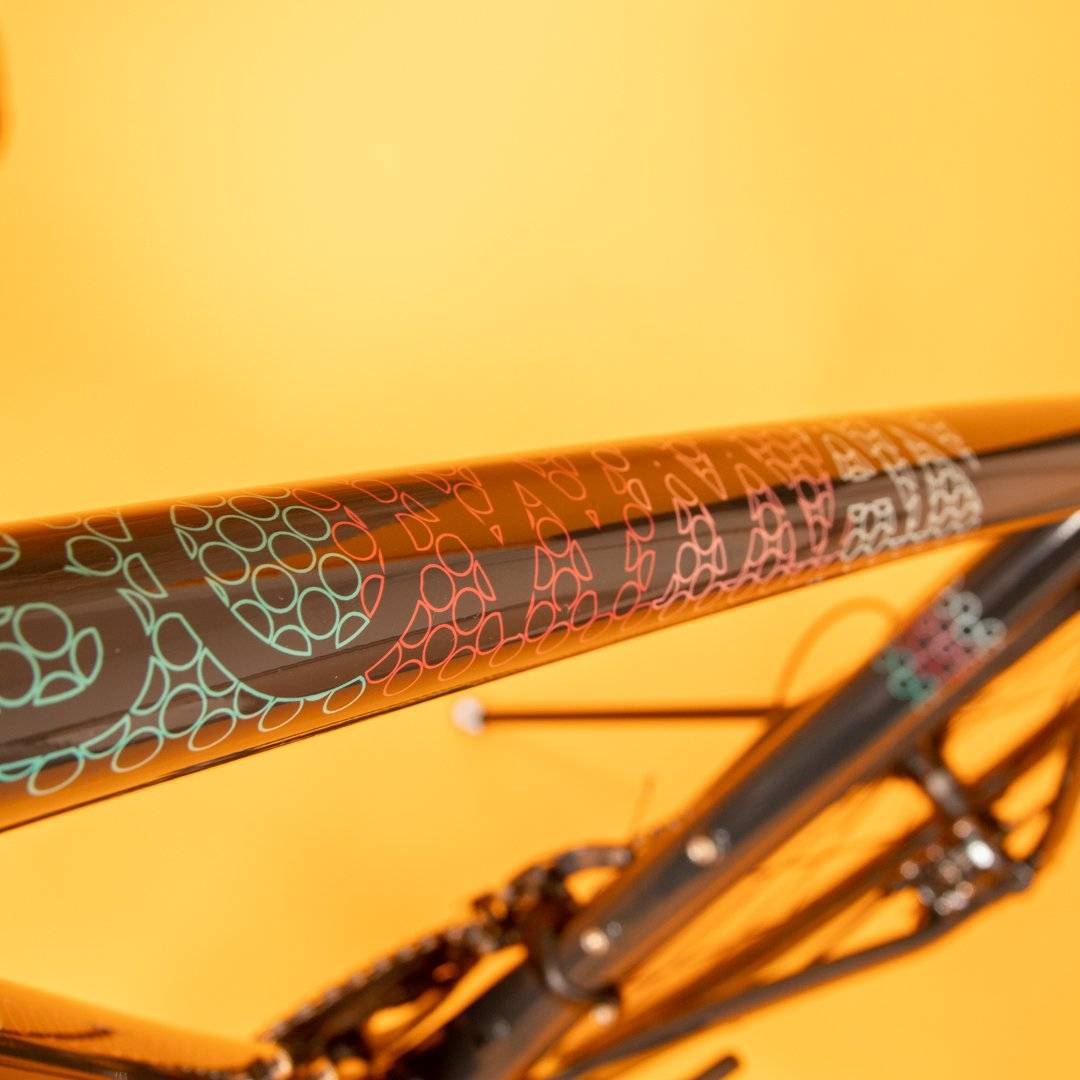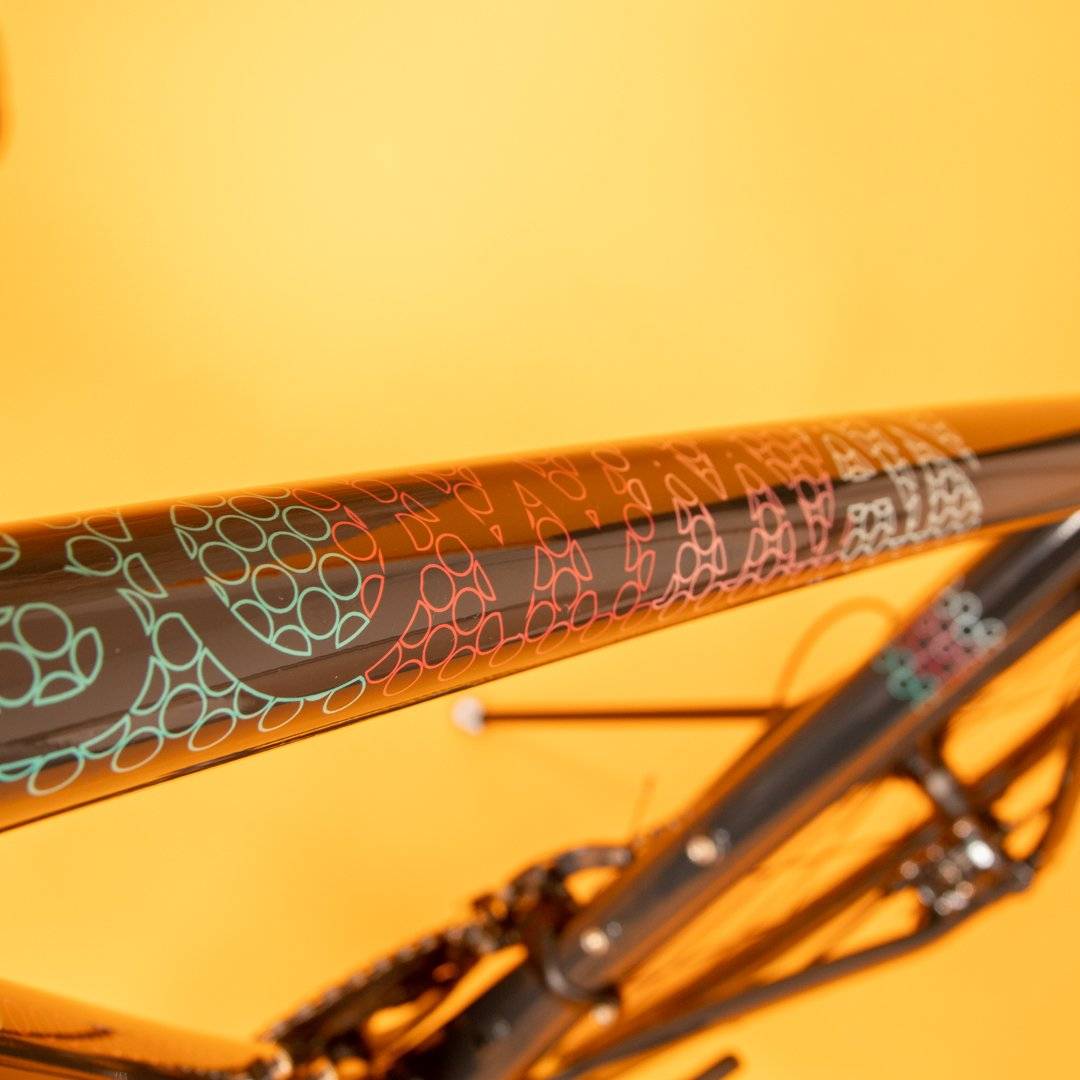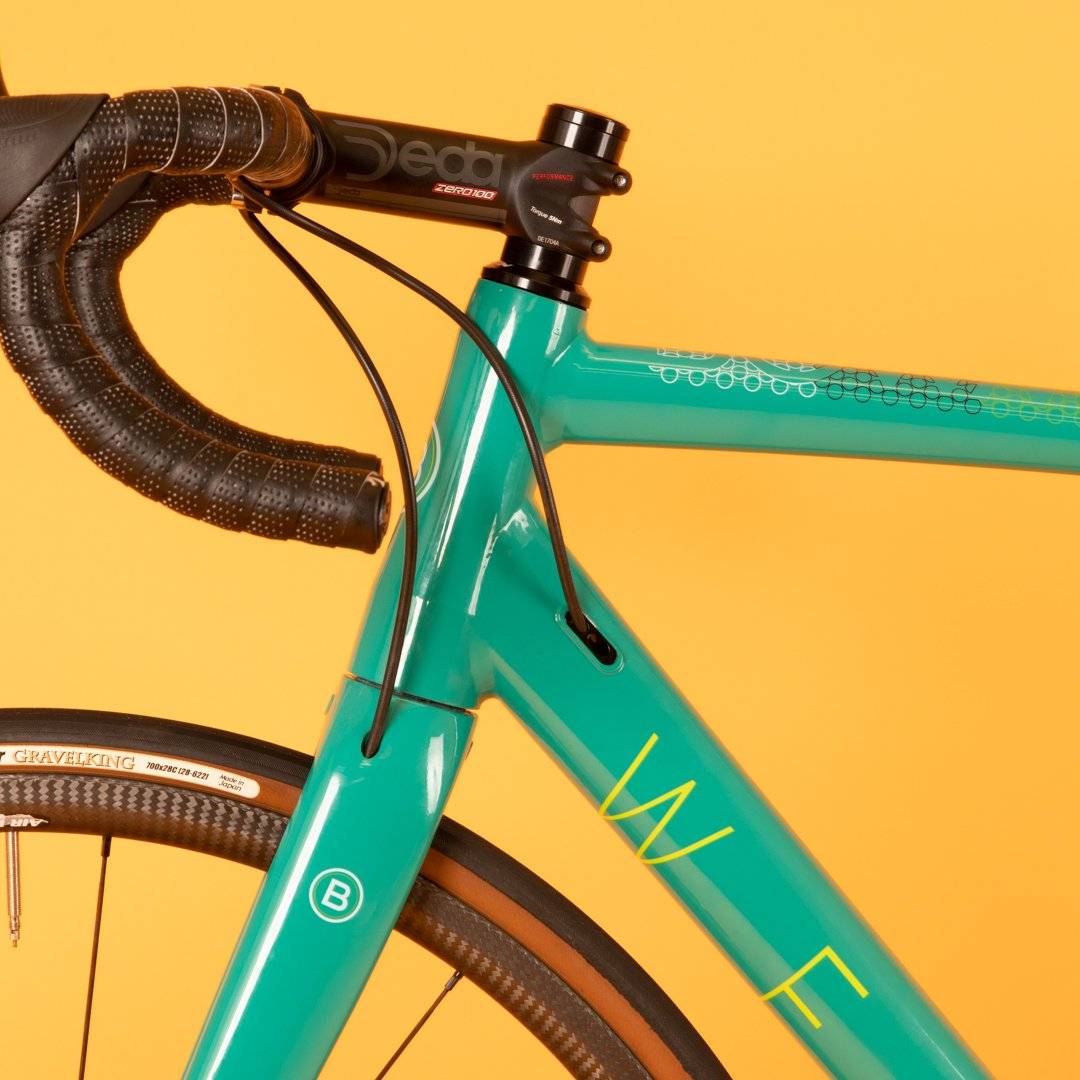 WHAT SIZE FRAME SHOULD I RIDE?

Getting a bike that's fits is a vital, yet often underrated part of the whole cycling experience. Riding the correct size bike can, not only, make the difference between winning and losing but a poorly sized frame can ruin the ride itself with back and joint pain.
We would always recommend getting good fitting advice from someone who's opinion you trust, possibly a professional fitter who will be able to interpret our geometry data to determine what size is best for you. We're always happy to help with sizing advice and comparing geometries.
Each person has a preferred riding style and bike set-up so nothing is set in stone when it comes to sizing. The chart below shows a guide for which size of Bowman frame we recommend based purely on height and inseam.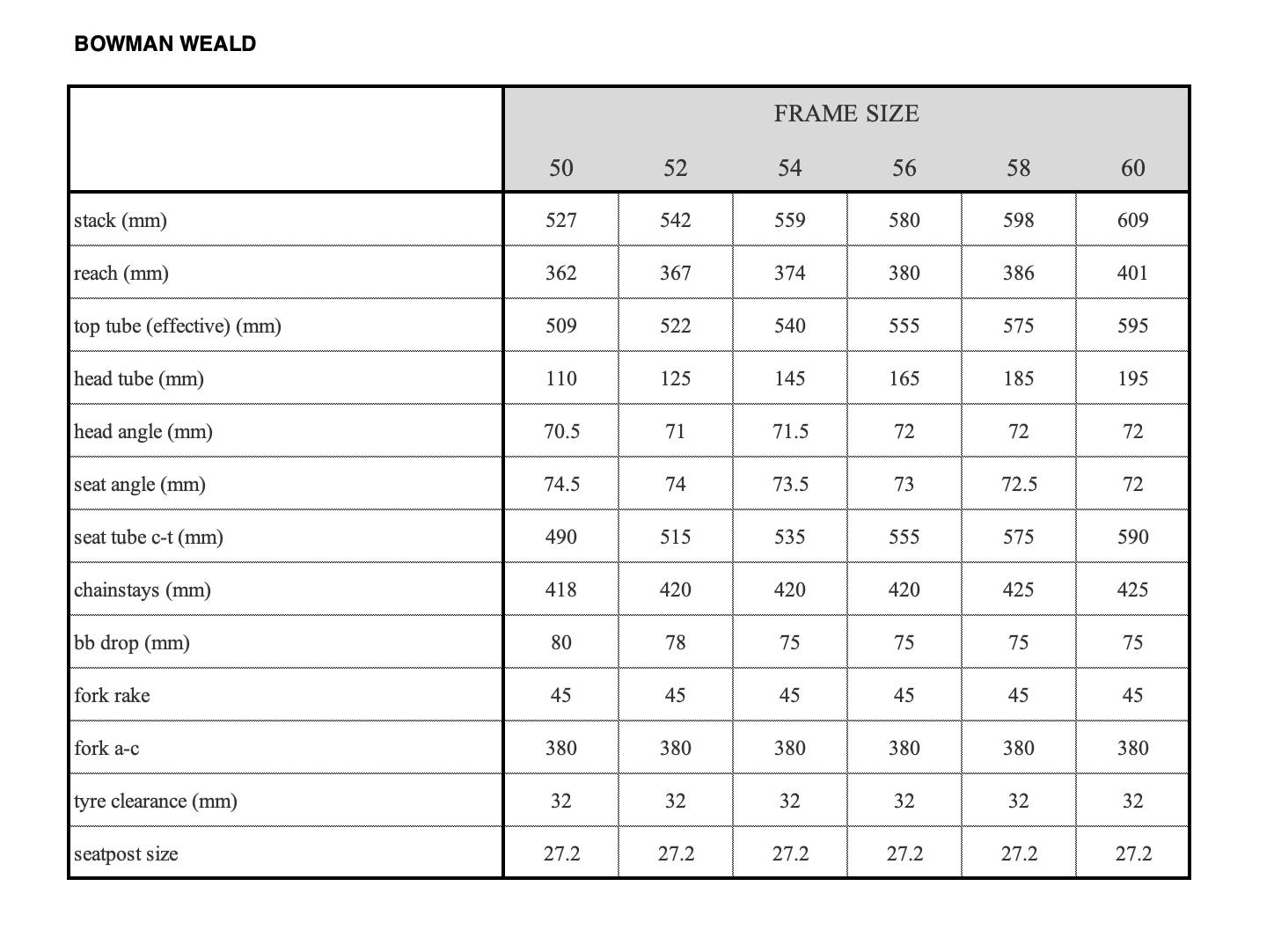 We currently only sell our frames direct via our website – this way you can ensure you get the best price.
We have a range of demo bikes which are available to test if you are local to us - or would like to visit – at our headquarters in Brockley, South East London. We can promise great coffee (and tea is available if that's your thing). We also occasionally meet customers in Central London if you are unable to get to us.
For International orders outside of the E.U, tax is automatically removed from your sale at the checkout based on your billing and delivery address location, you will however be liable for import tax/duty based on your own country's laws when the item reaches your country, this is usually based on a percentage of the items total value. These charges are not included in the amount you pay to us for shipping and you are responsible for taxes and any import fees. Your order will be held by your local customs office or the courier until this is paid so it may delay your order.
We ship worldwide on all products, shipping costs are:
Free - UK
£25 - Near Europe
£35 - Rest of Europe
£75 - America, Africa, Arabia
£85- Asia, Oceania, Rest of World
Customers in Malaysia and Singapore should contact our Malaysian distributor The Cyclist Wardrobe. We can't ship to these countries.
We offer a five-year warranty against material or workmanship failure for the original owner. Your statutory rights are not affected by these terms.
If you have a problem with your frame set and the issue cannot be resolved via email (email is always the fastest way of getting in touch with us, so please do try this first) and your frame needs to be returned to us, you are responsible for the shipping cost. Once we have checked the frame over and determined the cause of the problem we will inform you how it can be resolved.
If the problem is deemed to be a material or workmanship issue we will then offer either repair, wherever possible, a replacement or a full refund. We will also refund the cost you as the customer paid to have the frame returned to us. Any warranty replacement will be shipped free of charge, even for international customers.
If you paid via PayPal and we action a refund, please allow one working day for the funds to credit your account.
If you paid for your frame using a credit card and have been informed by us that we have actioned your refund, the refund can take 3-8 working days. We have no control over this timeframe. Once we release the funds the length of time the funds take to credit your account is determined by the relationship between your bank/card company and the secure 3rd party payment gateway we use (Stripe Payments). Times may vary, so please check with your bank/credit card company first. You should be able to see that a payment in due to your account, even if it has not shown on your statement
If the problem is deemed to be a material or workmanship issue we will then offer either repair, wherever possible, a replacement or a full refund. We will also refund the cost you as the customer paid to have the frame returned to us. Any warranty replacement will be shipped free of charge, even for international customers.
SIGN UP TO THE
BOWMAN BULLETIN

To ensure you're first to hear about new releases, and to keep abreast of news, offers and goings on at bowman HQ - Sign up here