SIZING
WHAT SIZE FRAME SHOULD I RIDE?
We would always recommend getting good fitting advice from someone who's opinion you trust, possibly a professional fitter who will be able to interpret our geometry data to determine what size is best for you.
Each person has a preferred riding style and bike set-up so nothing is set in stone when it comes to sizing. The chart below shows a guide for which size of Bowman frame we recommend based purely on height and inseam: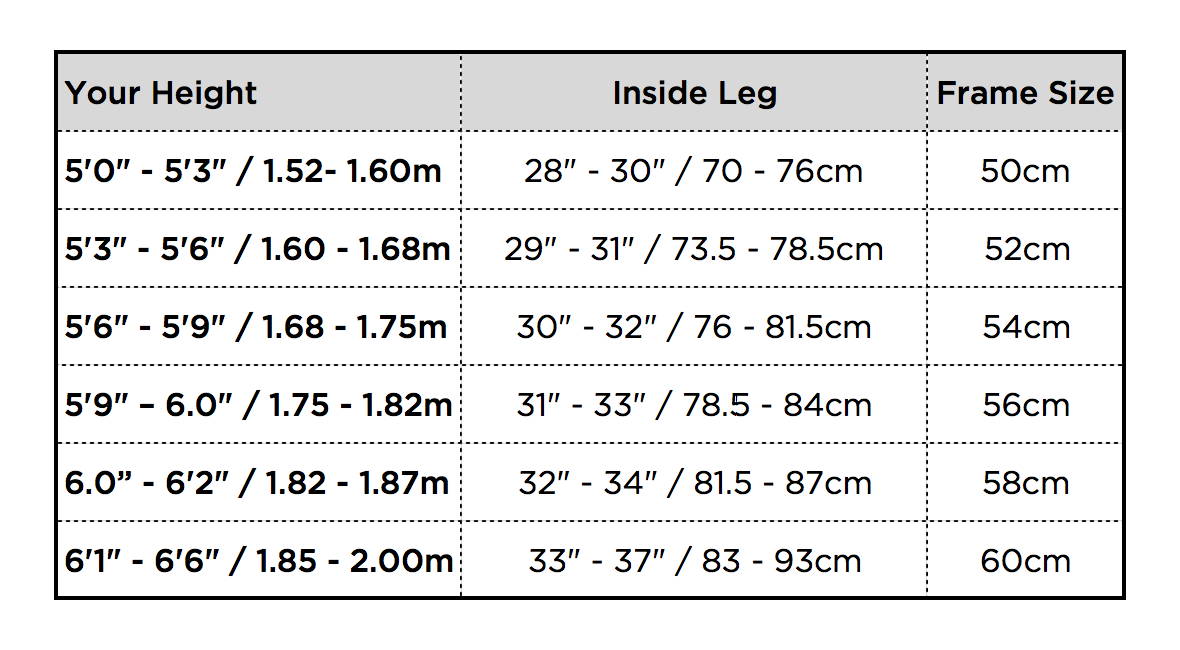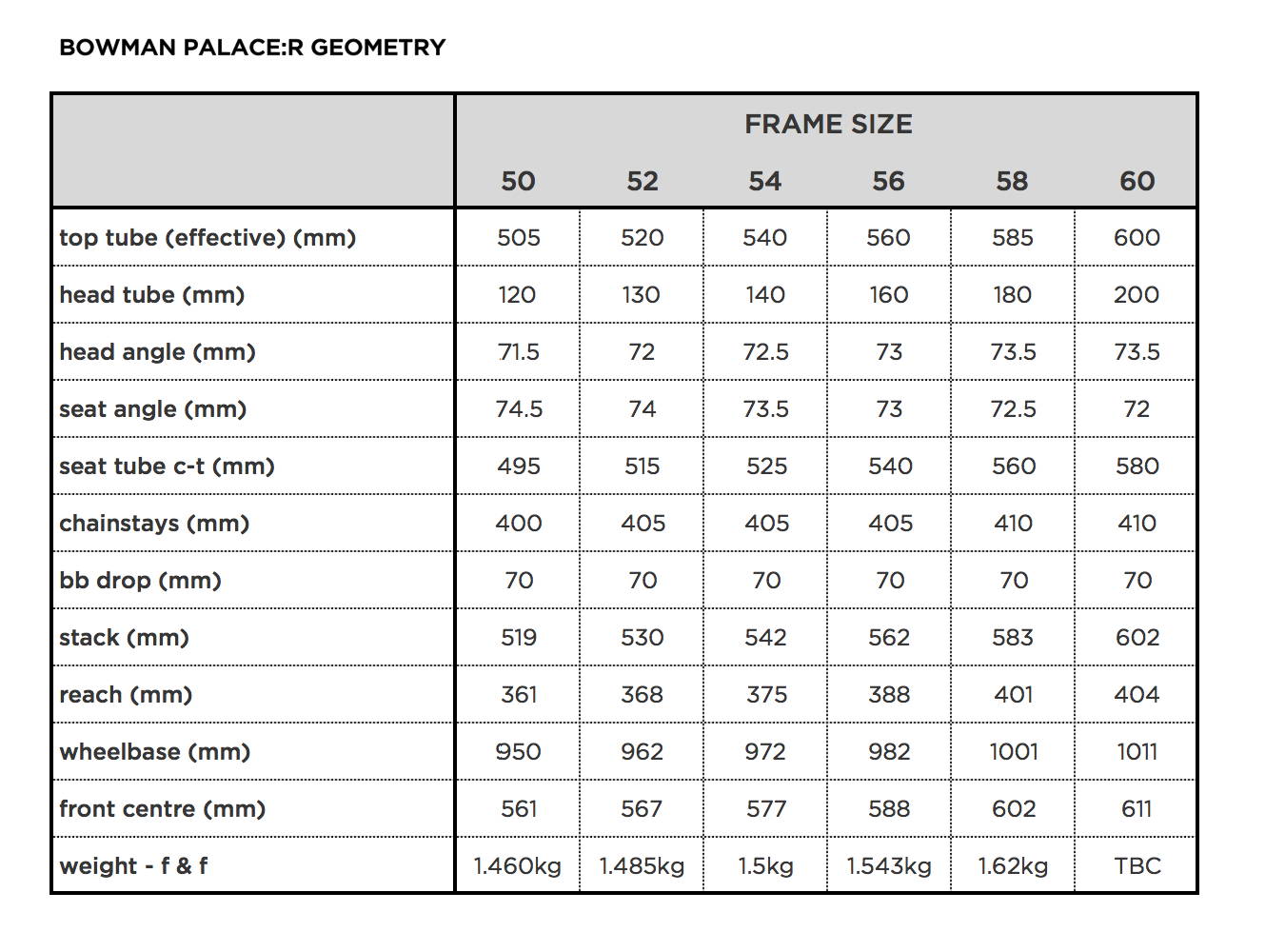 PILGRIMS DISC GEOMETRY TABLE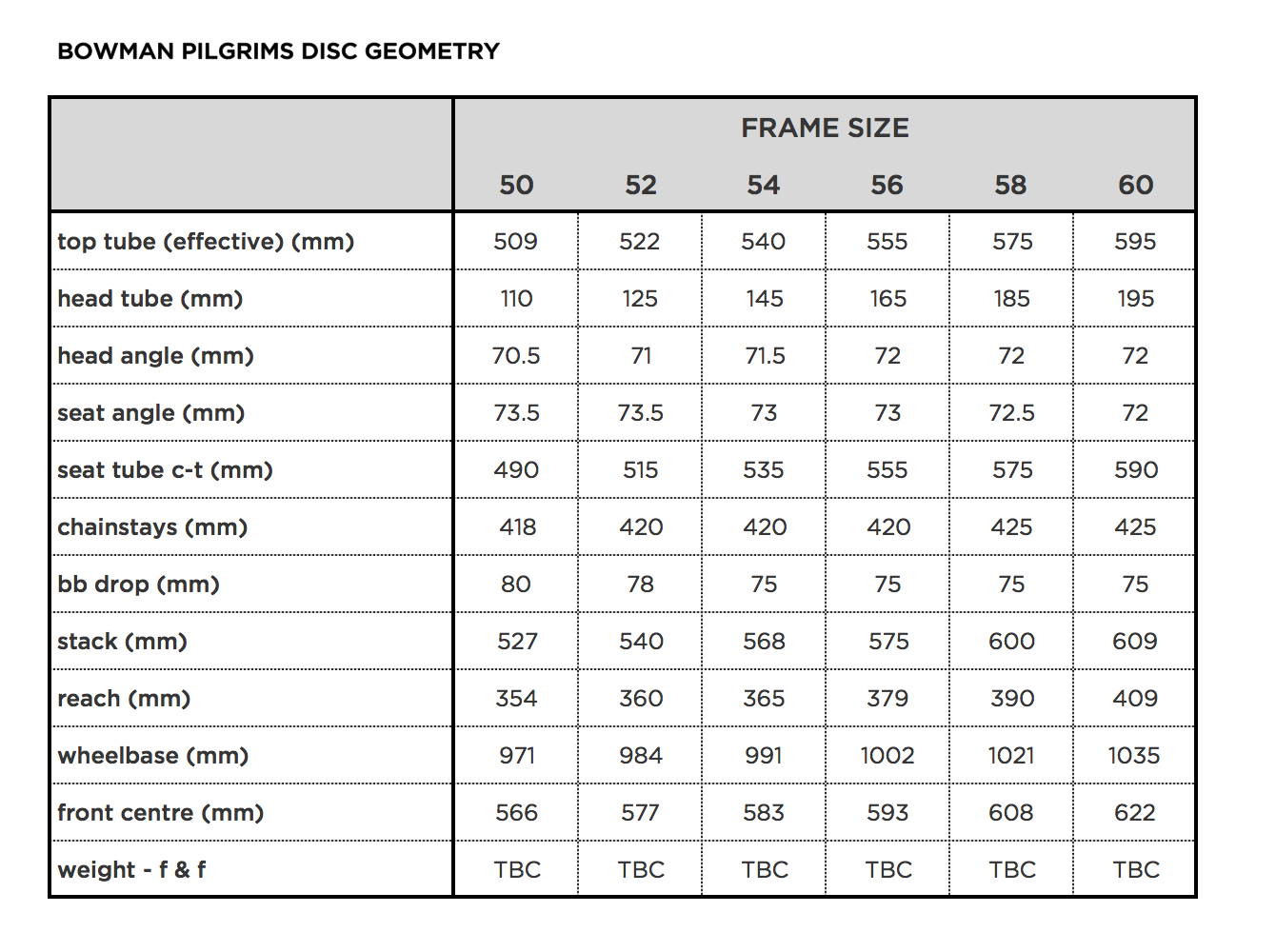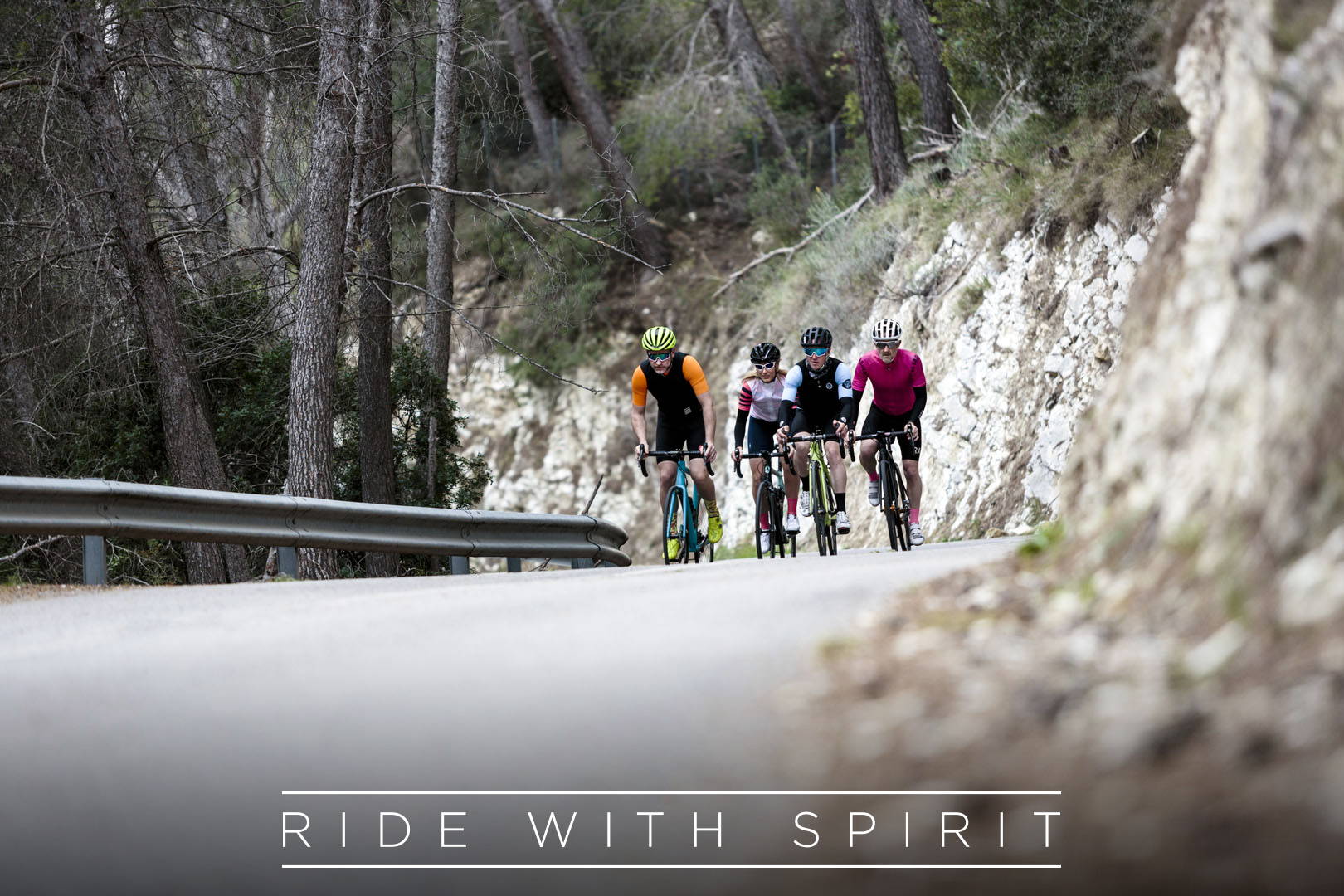 Stack and reach are measurements that allow any two bike frames to be compared in relation to how the human body interacts with them. They allow the rider to disregard all individual geometric values and simply compare how the contact points of the bike and rider compare.
If you know the stack and reach of your current frame the best way to ensure you order the correct frame is to compare that measurement to the stack and reach of our frames in the geometry charts on each product page of our website.
This article helps explain Stack and Reach:
http://fitwerx.com/stack-and-reach/
If you are still unsure after checking the chart above, we are at the end of the phone line or on email with further queries.
If we find that one of our frames just won't fit you after this process we have the knowledge required to advise any custom builder you eventually work with. Getting people on the right size bike – to enjoy their riding - is what we are all about here at Bowman.