CLUB CUSTOM
LOOKING FOR SOMETHING A BIT SPECIAL?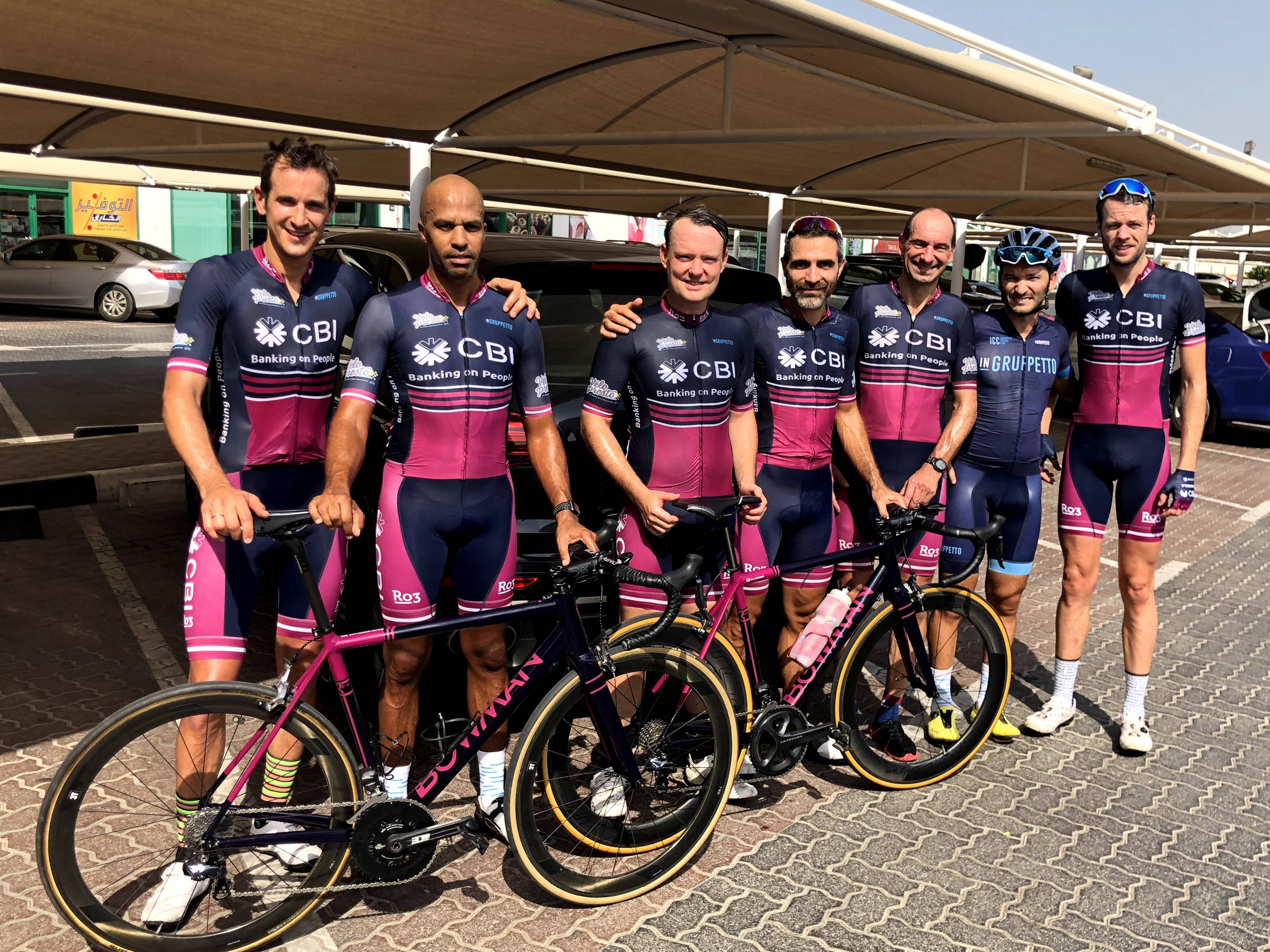 Are there a group of you that ride together and want to step your game up? Are you part of a team that wants to look the part? Does your cycling club have a few people that want to fully represent their colours? Well, we can help with that.
Welcome to the Bowman Custom Club....
Sure, anyone can get a custom paint job done, but they're not cheap. The Bowman Club Custom scheme is a bit different.
We're able to offer small batches of frames, with fully factory paint jobs matched to your kit or corporate colours. Simply send over your Pantone references, and we can get this sorted for you.
There is no upcharge for the custom colours, no upcharge for custom decal manufacture and no design fees to make sure it all works - the frames are just normal RRP
So how does it all work?
We simply need a confirmed order for a minimum of ten frames, and the colour references. From there we can work out how to incorporate your brand / club / team or collective graphic ID onto the seat-tube decals, send over some proofs to sign off on, and then you simply confirm the order - pay a 50% deposit, and we get cracking on your Bowman Club Custom frames.
We can do this on any model, but the minimum quantity does need to be per model, rather than a mix. The size can be split however suits your group.
How long does it take?
We are now receiving batches of frames around every 12-14 weeks from our factory. Each Custom Club batch of frames will come out of these batches, and this is likely to be a good indication of the lead time to be able to get your custom frames.