STAINLESS STEEL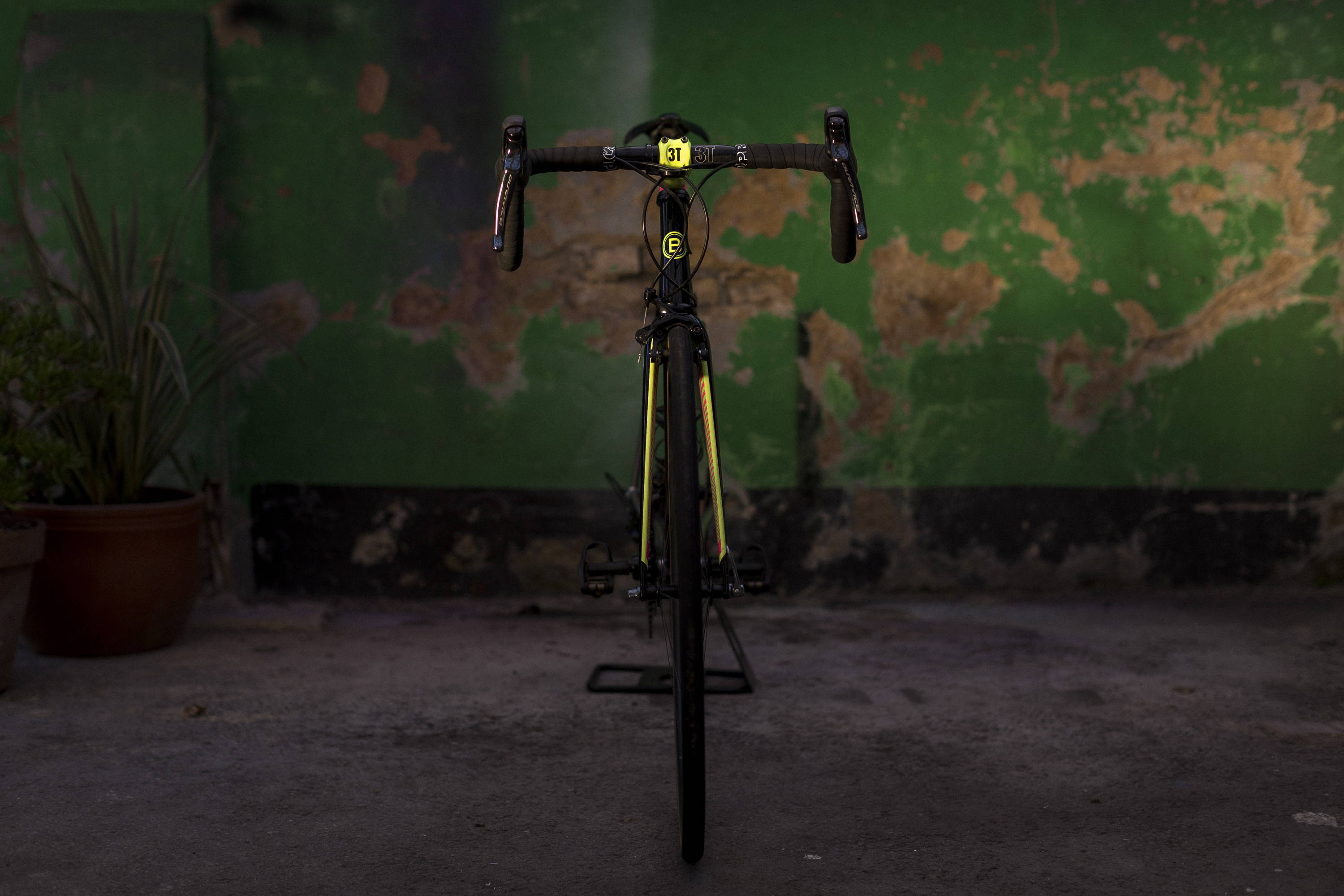 WHATS WITH THE STAINLESS?
When we started making aluminium frames, we did it for a variety of reasons. Flexibility, technological advances and performance being amongst them. However, we never set out to exclusively use it, we always had plenty more ideas.
When it comes to performance bang for buck, nothing comes close to the best aluminium, but for those after something a bit different, something more classical looking, or with a bit more comfort steel was always in the back of our minds. In particular stainless steel.
Its not just the lack of corrosion that bought us towards non ferrous, iron based alloys, its the ride too. Steel is known for its comfort and sometimes 'springy' ride and can lack the kick that your legs sometimes want to be rewarded with when you press hard on the pedals. Stainless however, thats different.
A well crafted stainless steel frame rewards input. It can have a similar snap of the line to a stiff aluminium frame. All of the bikes we've considered for stainless production have an element of performance in their DNA, and this characteristic makes the material a natural choice. Sure, its a bit heavier than an alloy frame, but the pay-off comes in the comfort stakes. Long days in the saddle are that bit more bearable, but dont freyt, when the group starts playing silly beggars on the steep hill, it wont be a springy frame that lets you down.
A different Process
We wont be selling the stainless frames in the same way as the Palace:R and Pilgrims Disc frames. We understand a £1500 plus frameset is a far more considered purchase. and to that end, there wont be a standard off the shelf colour option. The frames are a bit special, and they deserve a special outfit too.
We'll be shipping the frames from our factory in a basic raw steel and etched logo finish, and offering you two paint options.
"Standard"
In name alone, the standard finish will be a designated design, in your colour choice. This will be included in the price
"Custom"
Our custom design is as its name suggests. Custom, how you want it. Our only stipulation is that the downtube and headtube logo's are in place, beyond that the world is your oyster. For £200 over a standard paint scheme, you'll get £250.00 credit with our custom paint partner. Any work on top of this (should your scheme get crazy) will be a transaction between you and the painter.
what the painter can do...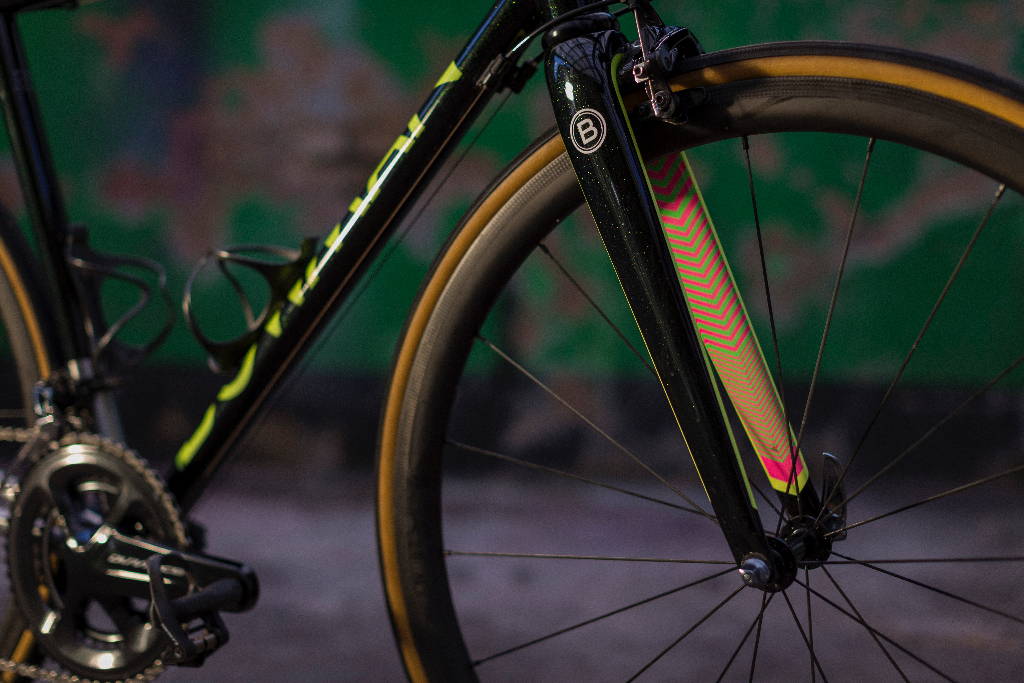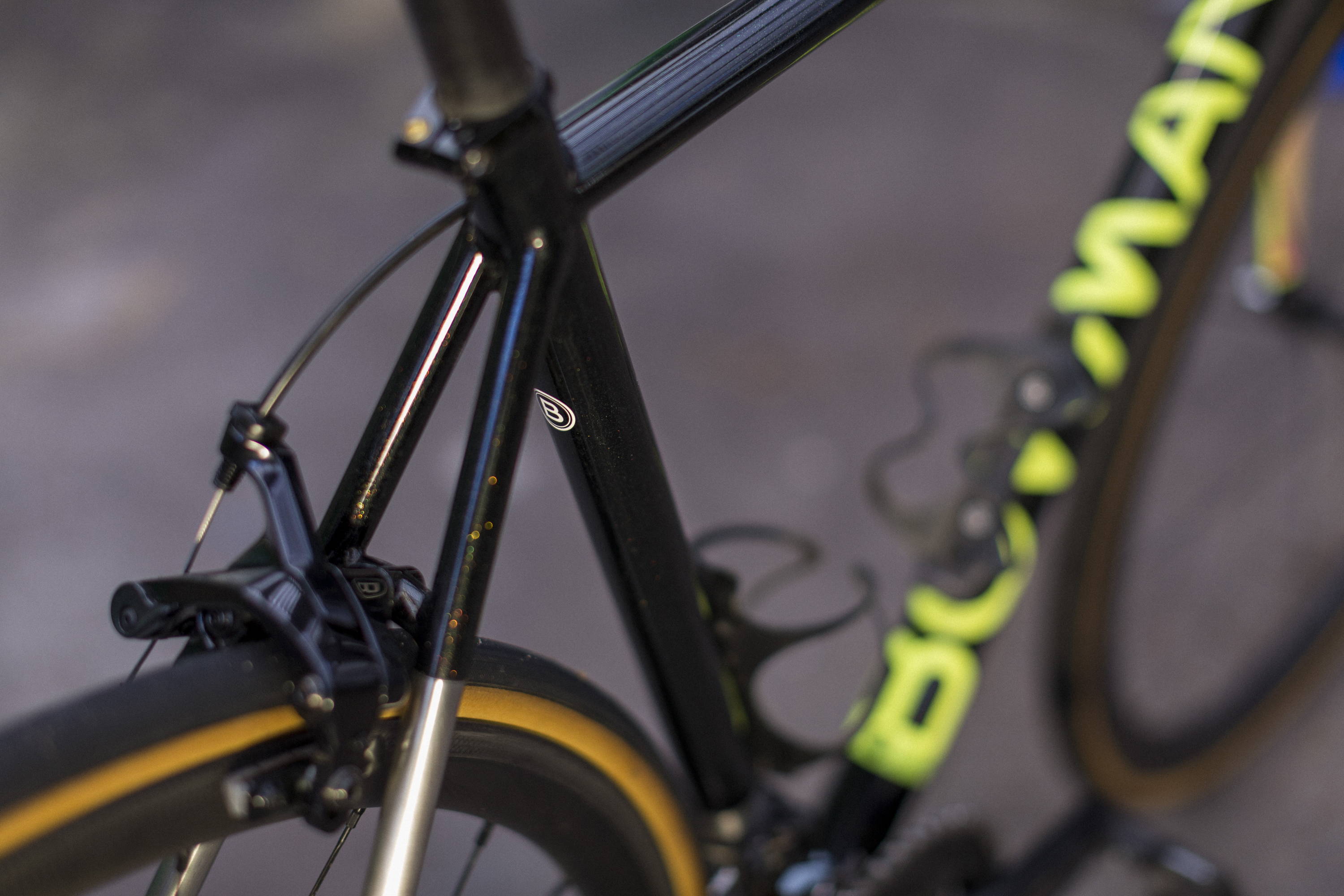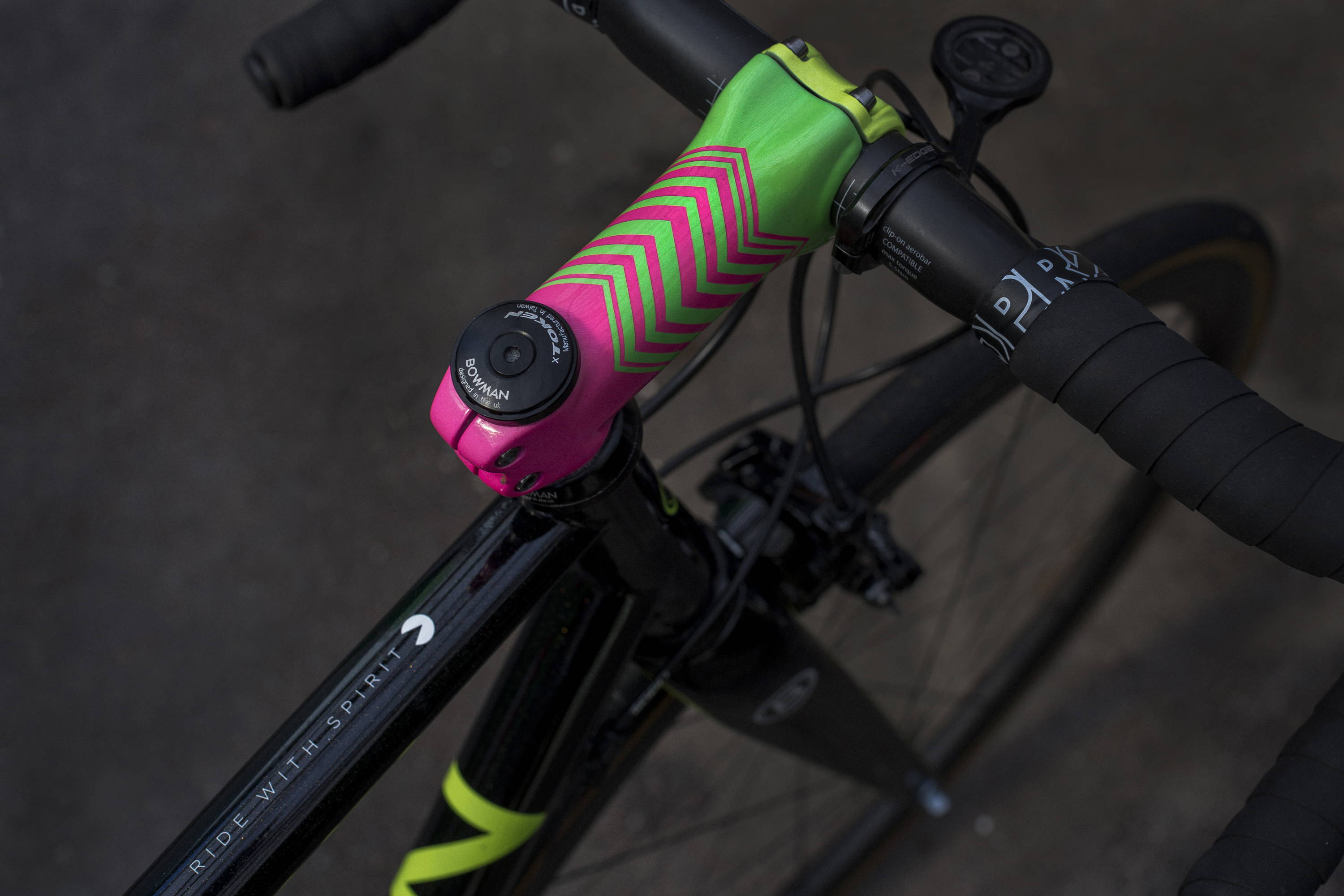 80's Neon, 70's hotrod metal flake and some rather exquisite masking - this would likely set you back around 100-150 extra on a custom paint job priced frame
when can i buy one?
We hope to be launching the stainless program later in the summer of 2018, with full details going to the Bowman Bulletin newsletter subscribers first. Its going to be a batch ordering process, and when 3 of a given size, ten of a given model, or 20 frames total are ordered, we'll be placing the order.
Our internal testing has proven how much fun the stainless bikes are, and the lucky ones who got one of the first batch of Layhams frames confirmed to us that they really are superb riding machines.
The range will consist of:
Layhams - a contempory take on a caliper braked all rounder
Layhams Disc - the do it all disc bike, in effect, a stainless steel Pilgrims Disc
Weald - a racey all day machine - a stainless Palace:R
The batch order process allows us to launch a stainless program ahead of schedule, so if you want to be in that loop, make sure your signed up to the Bowman Bulletin newsletter.
Sorry, there are no products in this collection