Paul buckley recently completed the Transatlantic Way 2019 on his Pilgrims Disc long range set up. Here at HQ, we think the man's clearly an inspiration, so we had a quick chat, asked for his story of the race and grabbed his excellent recap from his Instagram feed - so you can catch up in one sitting.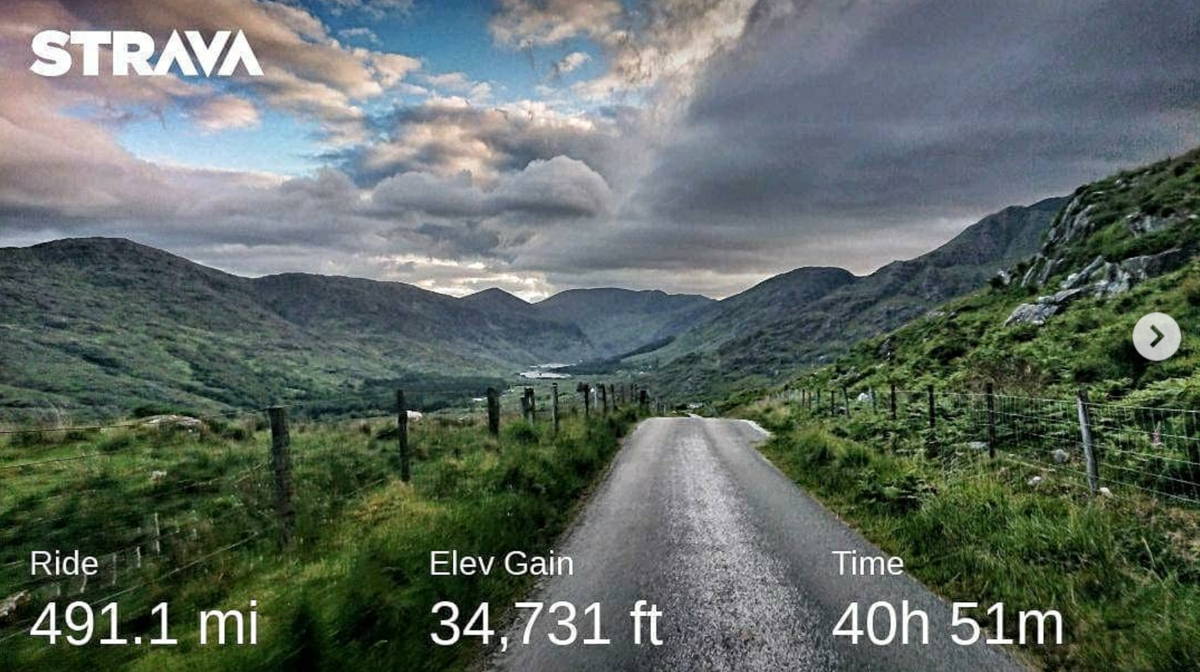 DAY 1
Started in the last wave, wheels were smoking, spinning hard to get amongst those ahead. By 50miles I had an average speed of 18.5mph, tailwind was pushing us northwards at speed.
Approaching Monaghan my first mechanical. Somehow chain dislodged and wrapped around the inside of my chainring and also around the crank arm, like a figure of eight. It was rock solid, almost at the point of having to split the chain when it came free. It took a good 15mins, my hands were black with oil, Di2 gearing was upset, I'd lost my little ring. Monaghan wasn't far. I managed to track down a bike shop at the rear of a tool hire shop. A bit of tweaking and I was back on the road. Mechanical two 15 miles outside of Omagh. The bolt holding the Di2 mech hanger came loose and slipped down the rail. Managed to adjust and tighten but it was chattering like hell. Luckily a bike shop was open in Omagh until 6pm. I gunned it into town and reached the shop with 15mins to spare. Explained I was riding TAW and my needs were urgent. Quickly the chap mounted my bike on his rack and fully adjusted my Di2. Same time cleaned and re-oiled my chain and tightened all bolts. Pumped more air into my tyres, topped my bottles up and gave me a handful of energy bars then sent me on my way, all free of charge. Even took my details...he wanted to follow me. What a guy!
I hit the Derry bridge around 20.20pm (145 miles). I reckoned I was an hour behind my schedule for the day. I stocked up food for the night at a convenience store just as they were closing. Once beyond Moville there was little services. I was aiming to get beyond Malin Head before taking some sleep. I'd identified a hostel in Ballyliffin around 209 miles. I called and booked a bed explaining I may not arrive until at least 2am. They agreed to leave the side door unlocked and the light on to direct me to the room. All I had to do was leave 20 euros on the bed when leaving. Bargain, a shower, recharge, minimum 3 hours in a bed, I'll be carrying the food, sorted. I arrived 15mins before 2am.
Others would continue, tiredness would surely consume them during the next day? Plan was to be back on the road by 6.00am sharpe. .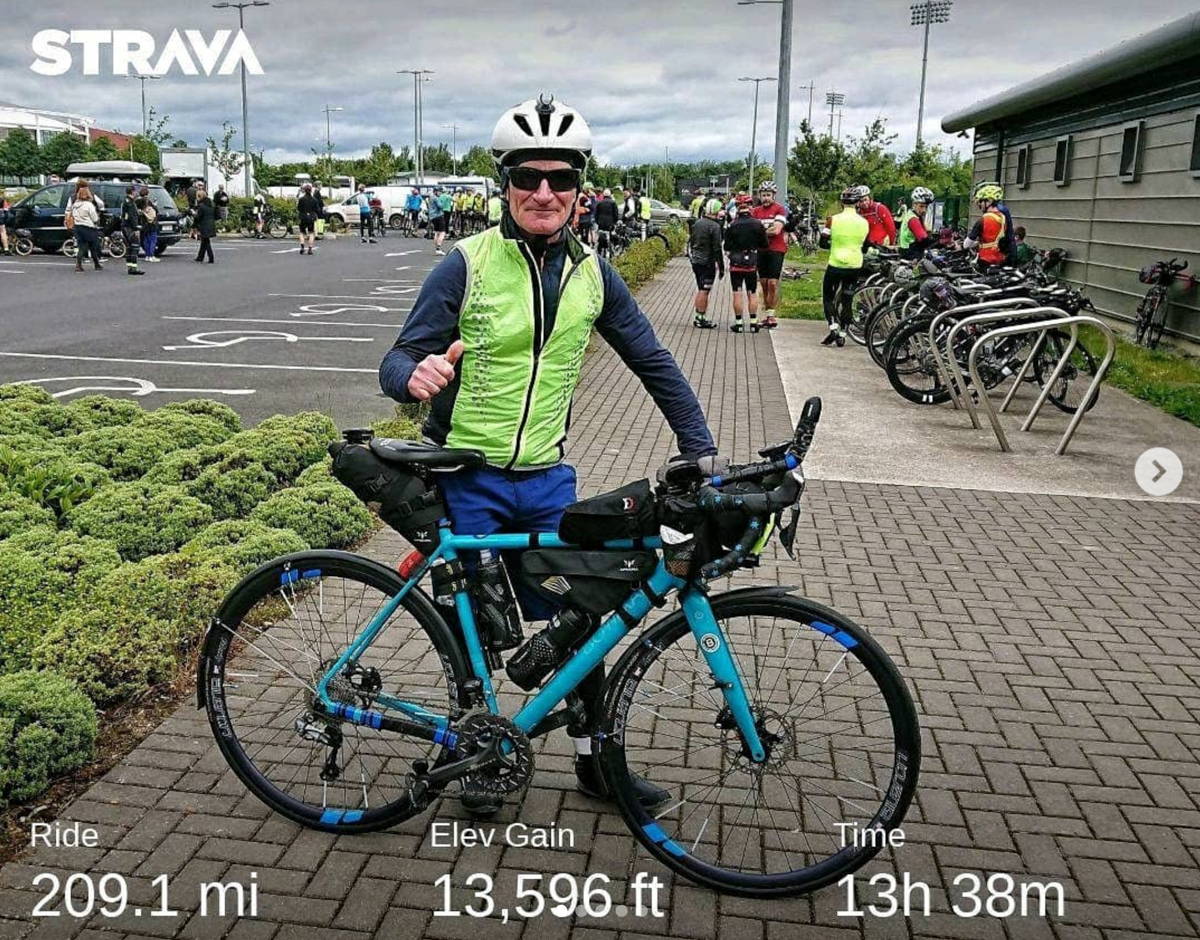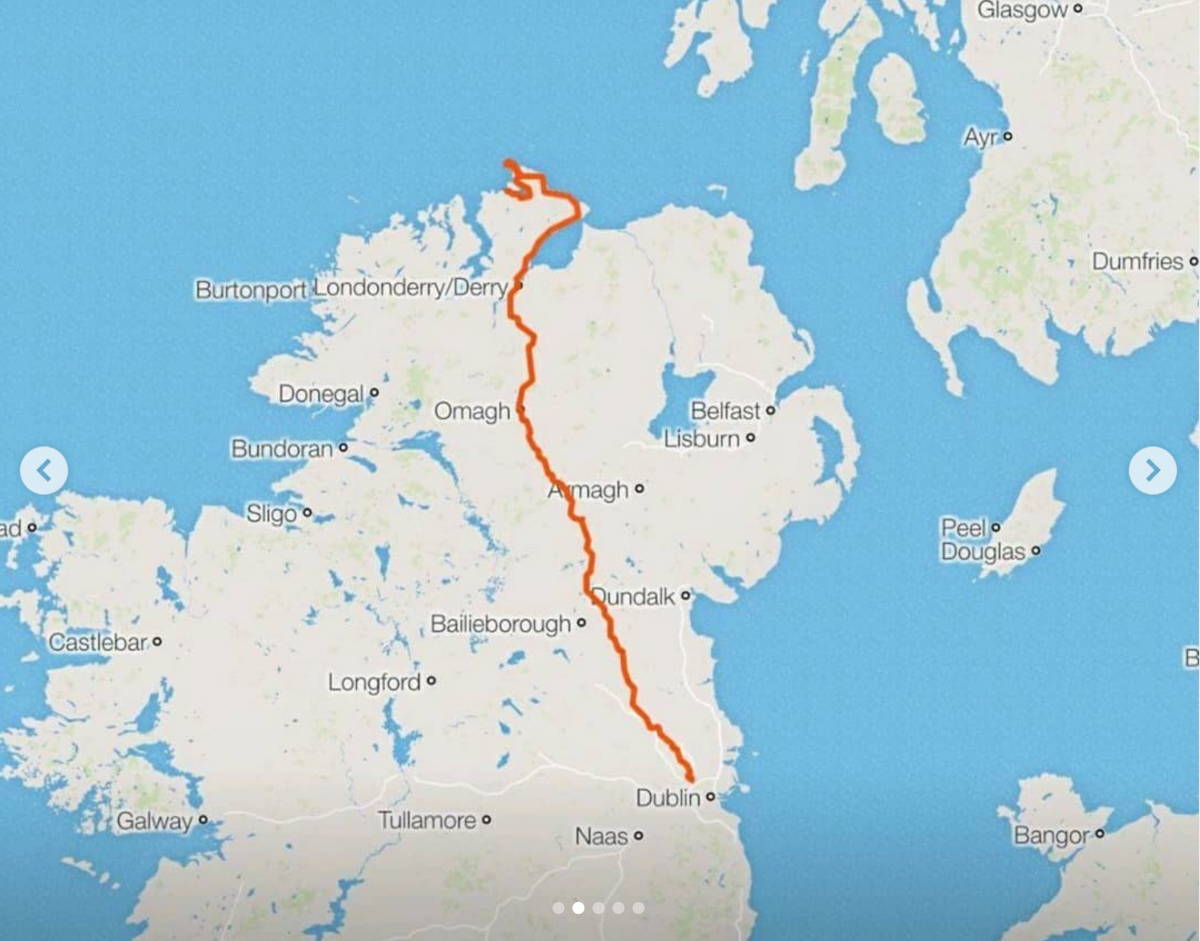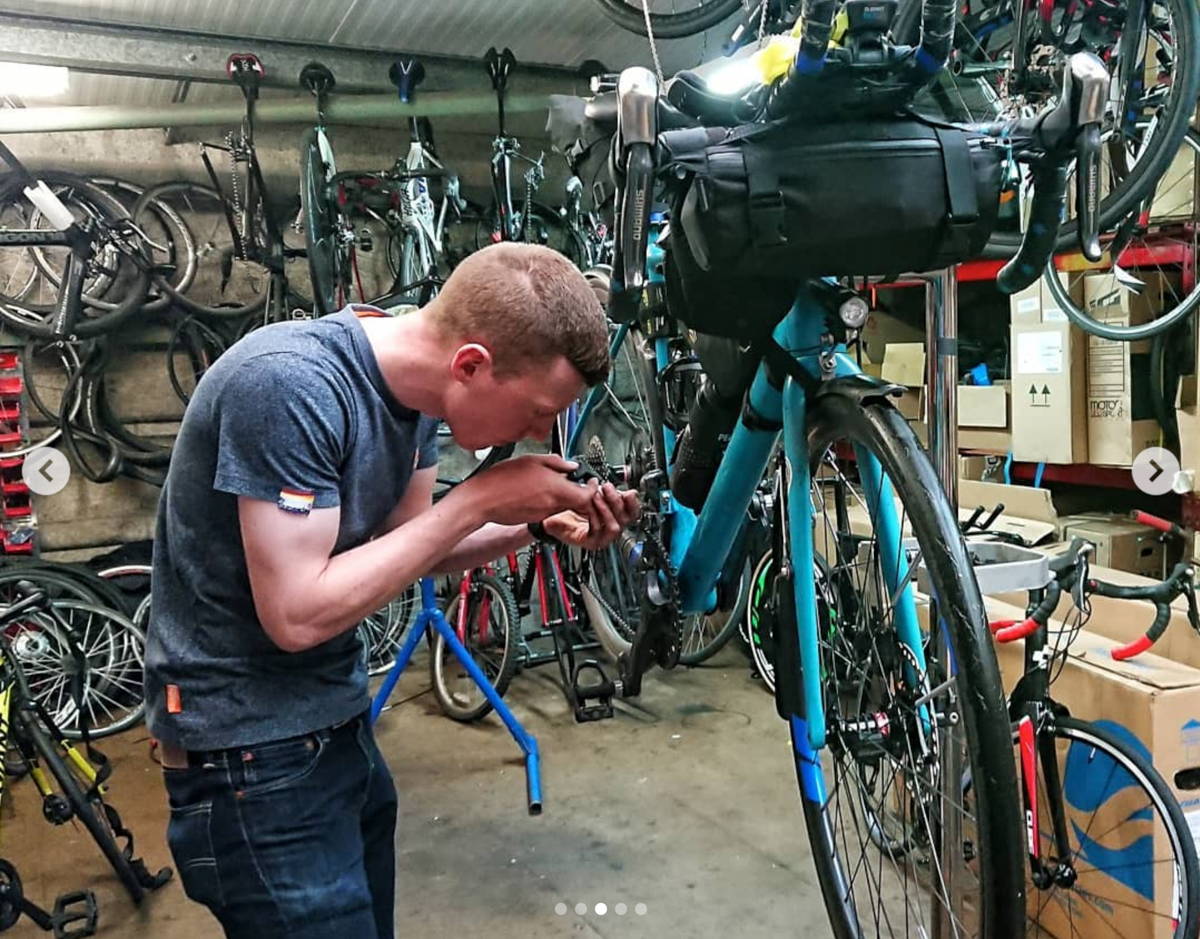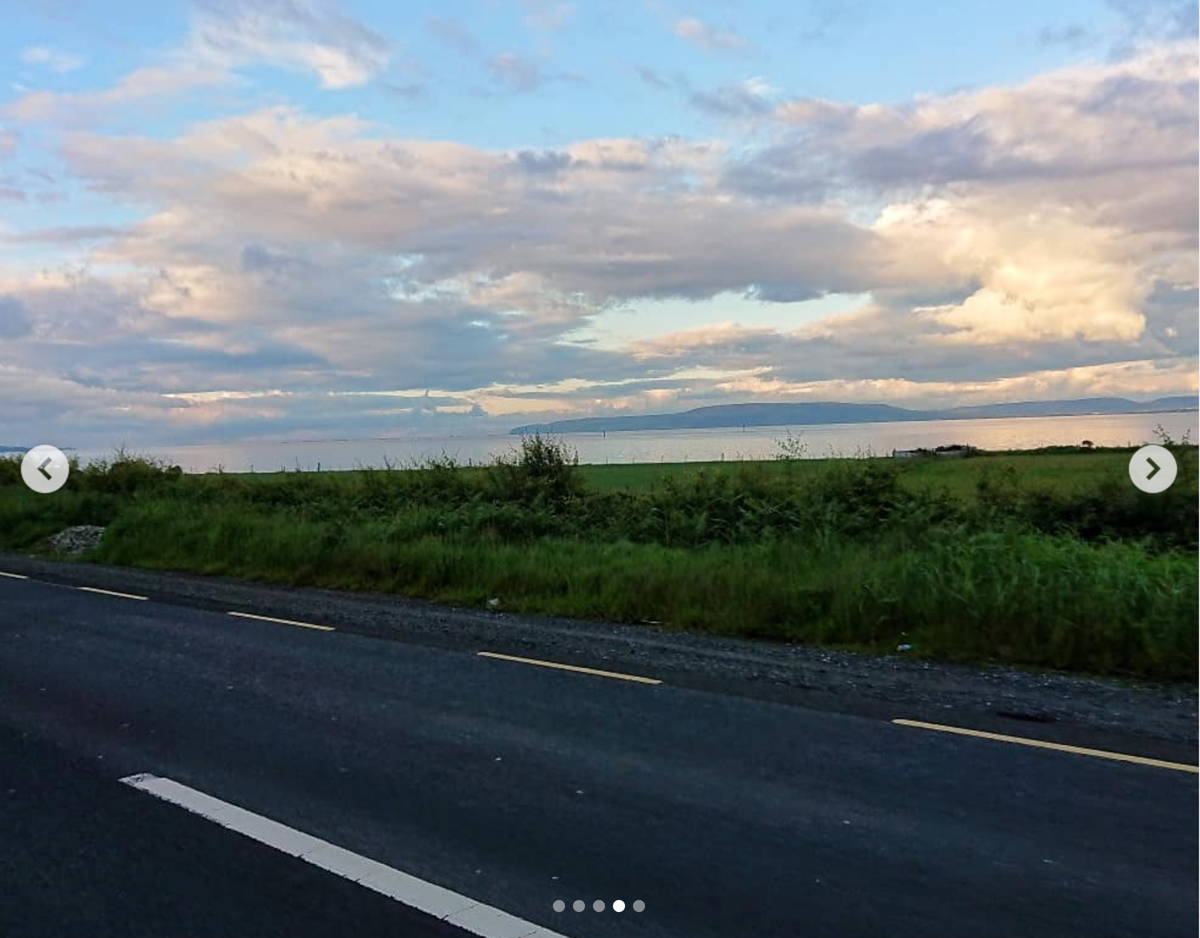 DAY 2
I can only concentrate on whats happening around me. I'm 8th when I stop for sleep then 20th when I hit the road at 6.00am. I'm still in touch.


Manmore Gap is 8 miles down the road, said to be the toughest climb in the whole of Ireland. Fresh legs didn't help, it was hard, but I managed to ride it without putting the feet down. I called in for a petrol station breakfast in Buncanna after 20 miles, progress was slow, it was hilly. I spotted @alainabeacall passing so hopped on the bike and we rode to Letterkenny (45miles) together, having a good chat, there we said our farewells.
I passed a couple of riders on the way to Fanad Lighthouse on the tip of the Fanad Peninsula. I'm in County Donegal, its a stunningly beautiful day.

I pass another couple of riders at the bottom on the gravel descent in the Glenveagh National Park. Later a couple of dotwatcher riders join me for a stretch and I hear a dotwatcher roadside shout 'Go Paul Go'...awesome!


As darkness came its clear I'm not going to reach my planned stop, its now almost 10.00pm. I'm around 12th position. I take a punt and knock on the door of Auntie B's B&B in Ardara in the hope of a room. I'm welcomed in with a smile and open arms, a hot cup of tea, scones and cereal. An early finish, a plan to eat, shower, sleep and then an earlier 3.00am start. I'm in touch, Glengesh Pass is just down the road. I'm feeling reasonably good.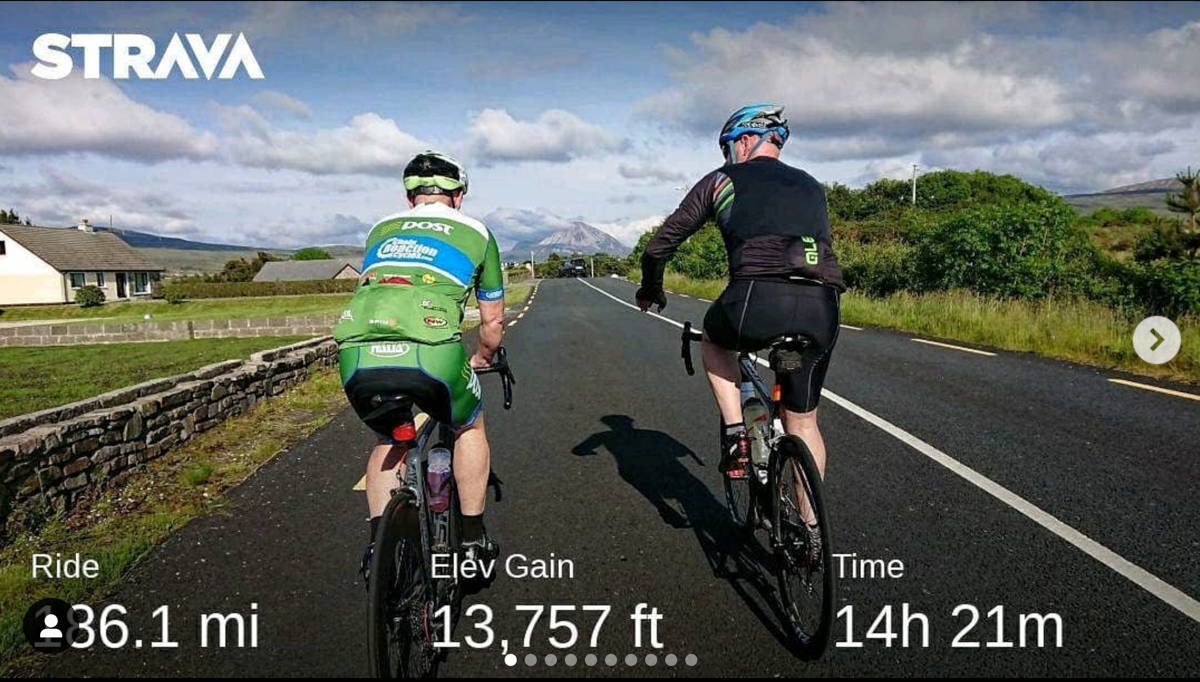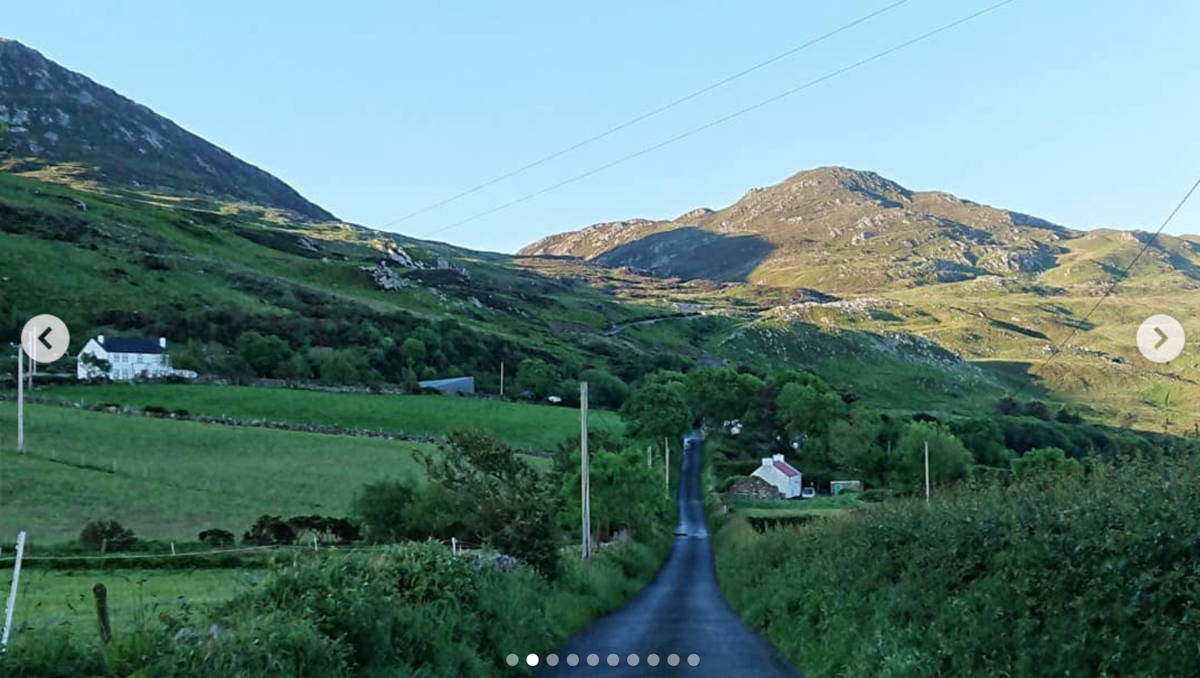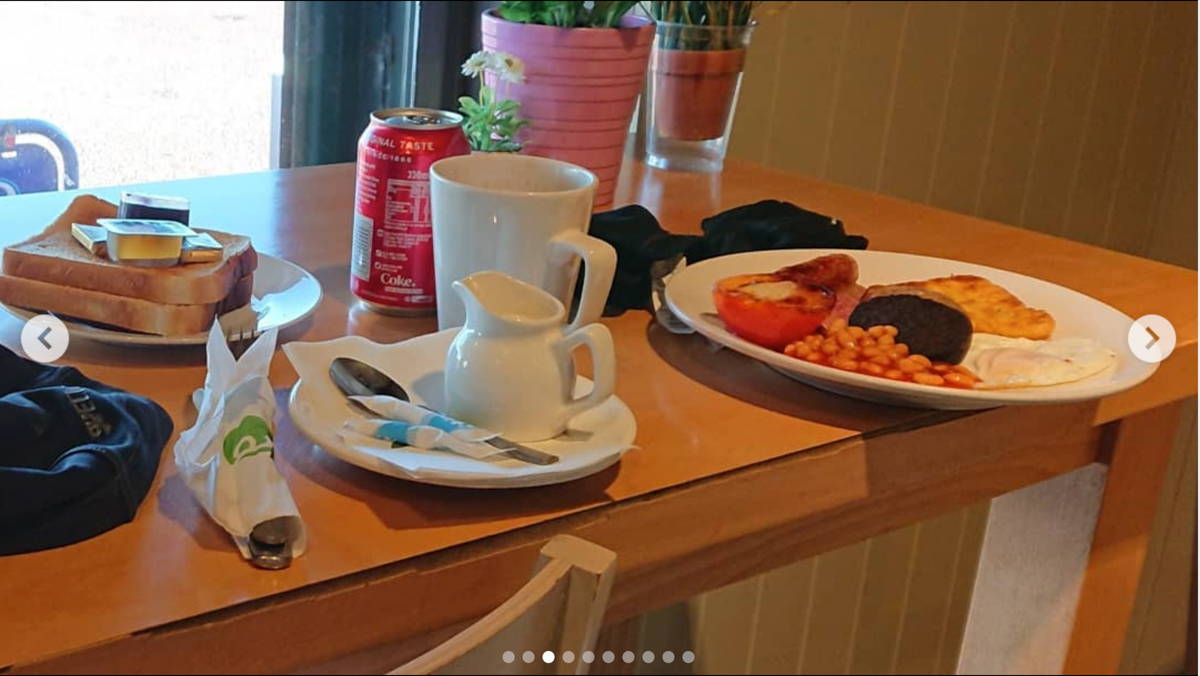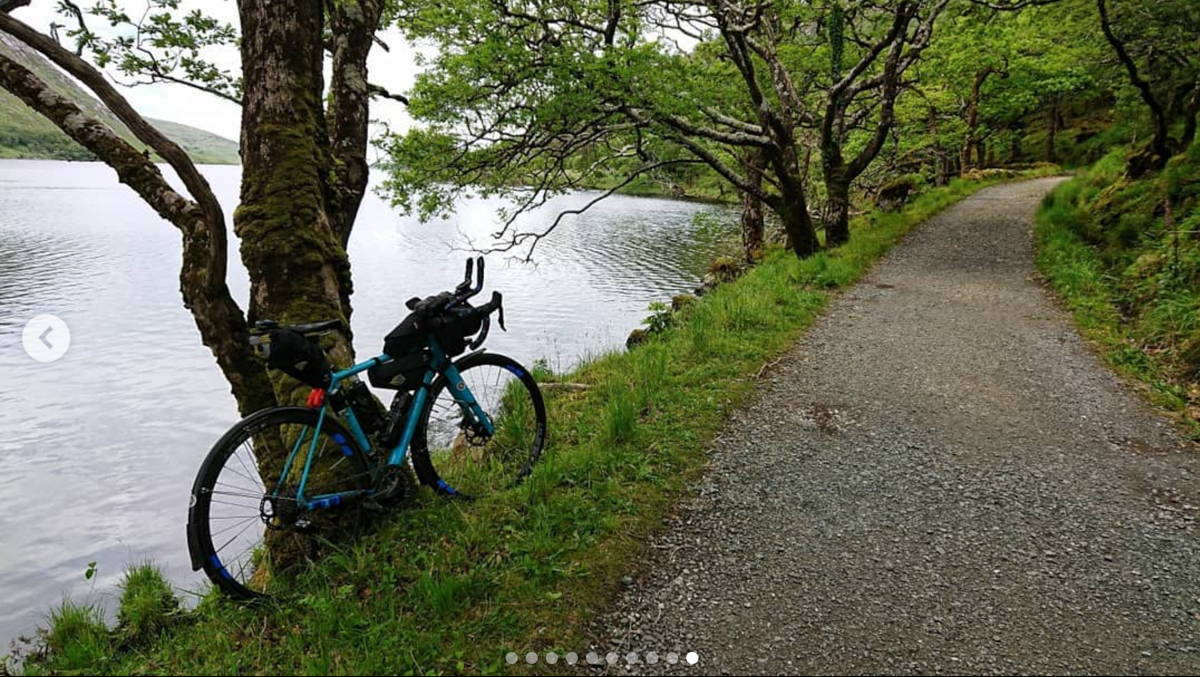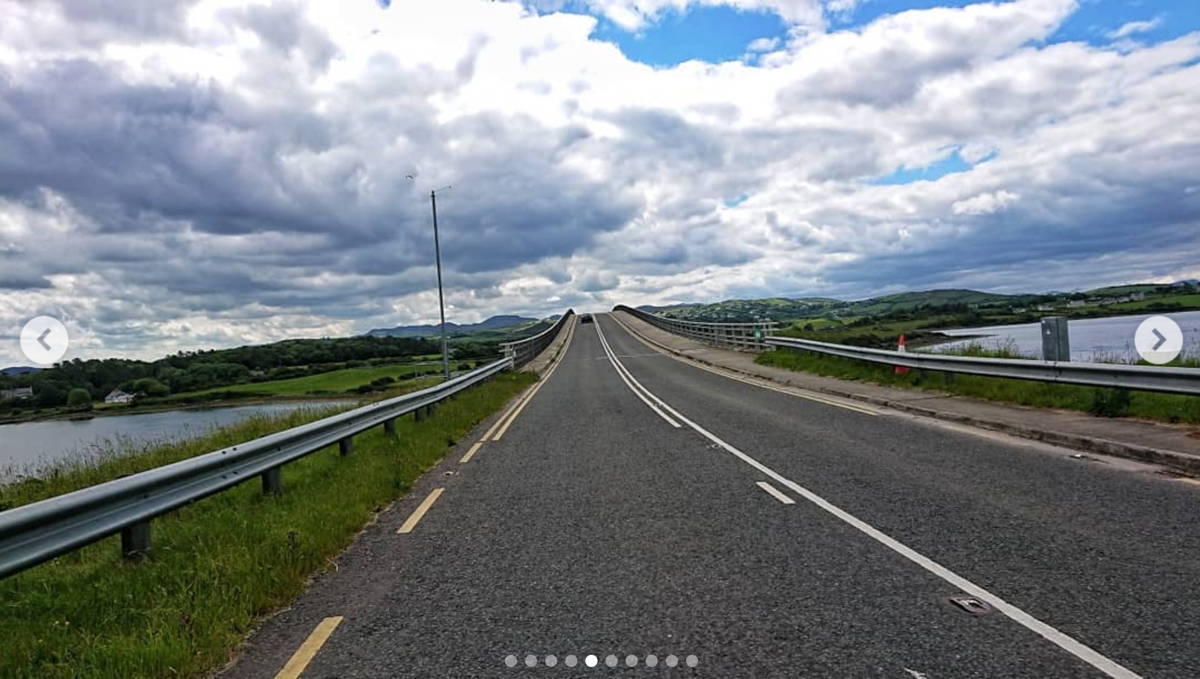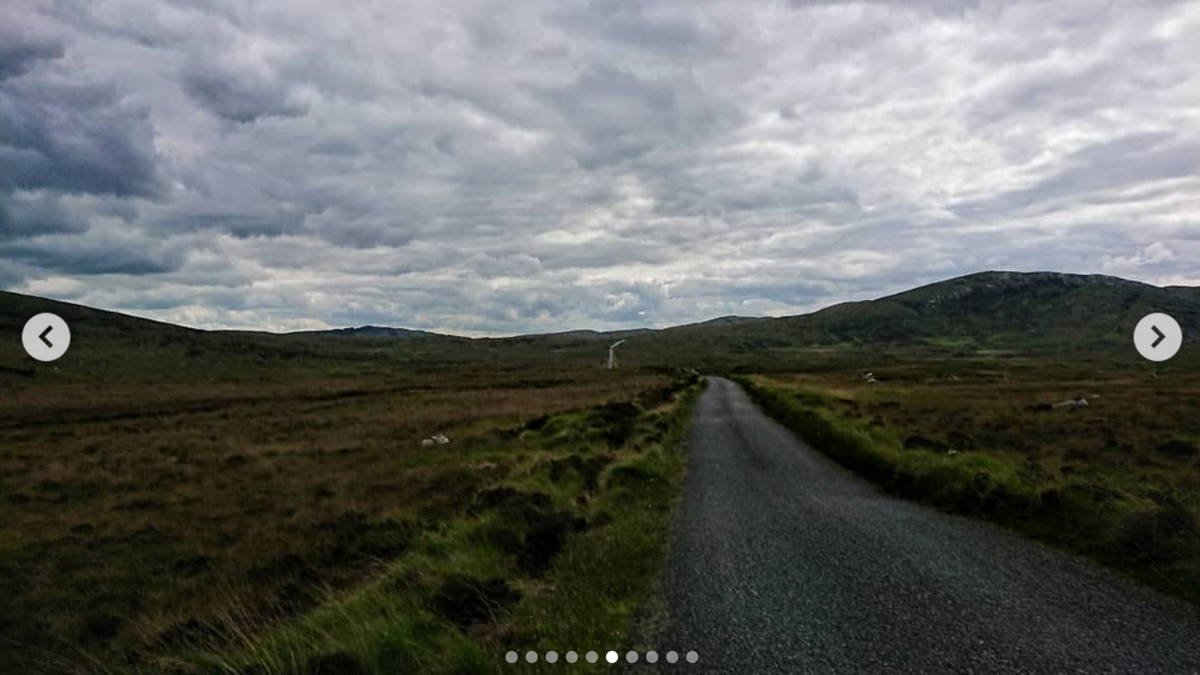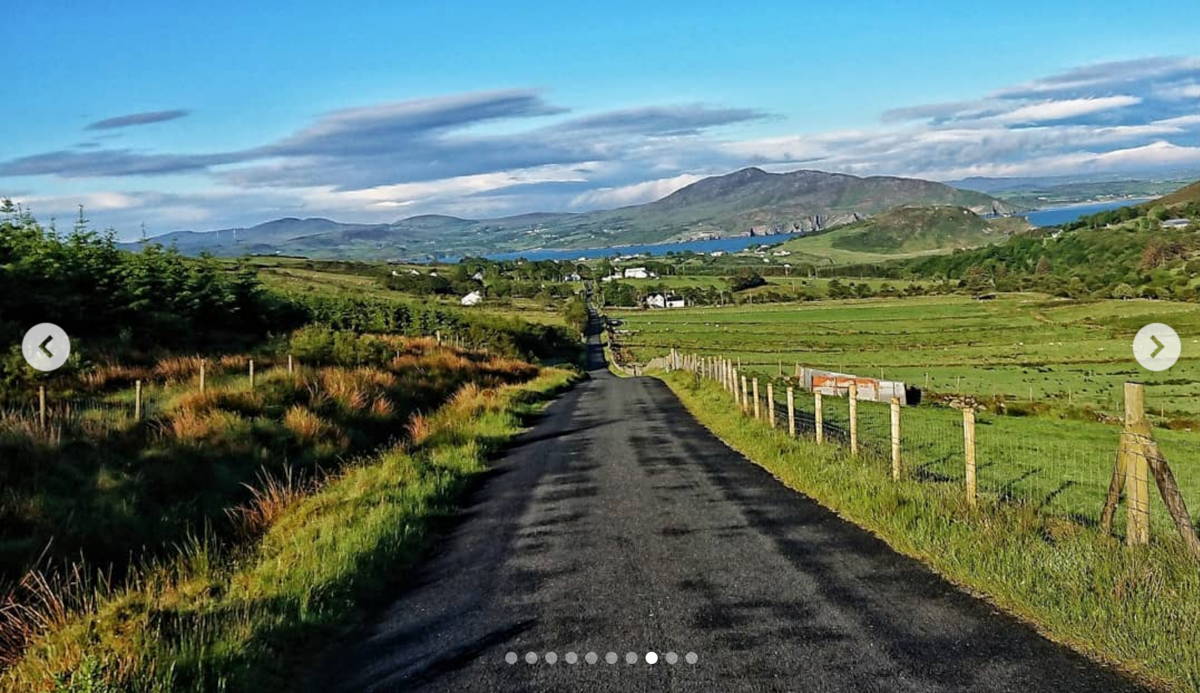 DAY 3
Day 3, the day when the body starts to rebel. The body is feeling stressed but the head is still strong. Cold sores and mouth ulcers take shape, its a message from the body 'if you want more from me then have some of this'!! In the darkness at 3am I'm on the road. Heading up Glengesh Pass I soon see a flashing red light, not to long after I pass my first rider, the leading lady. Stuffed full of cereals and milk I'm feeling good and push on. When your feeling good and feel the power you go with it whilst its available, trickle feeding. I'm then into an area of barren land with little services. Progress as previous days is slow, its hilly with the added bonus of a stiff headwind, its here to stay, blows all day into the evening. I later pass Steve Abraham heading towards the town of Donegal. Short lived though, I need to eat, I can feel myself flagging, its 9am, no services for 6 hours, I need a Spar. I eat a full Irish breakfast as I watch Steve roll on by. I don't see him again until the following day. After eating I lost all momentum, I just couldn't get going. When this happens you just have to wait it out, keep turning the pedals, its a lull while the body recovers. It comes back eventually, it just takes a little time. Occasionally the rainclouds opened and I'm hit with biblical rainfall, short spells, but I soon dry out, its warm under the clouds. It's a day of gortex on then gortex off.


I bump into Pat Coyle and we ride together. Our places change as we cover the miles sometimes out of sight sometimes just up the road. We never seem to far apart throughout the day. The day turns dark and dreary, it continues to rain and the wind never gets weary. Around 10pm after 18hrs on the bike I spot an hostel and leave Pat to continue on his way. I managed to get a bed amongst 7 other travelers. Not ideal but at least it was shelter, I was able to dry out and recharge batteries. I had little food but that was a worry for the next day...for now I needed sleep! I haven't checked trackleaders, I don't know my position, but 200 miles is a good third day distance, I should be there or thereabouts. That's something else to worry about tomorrow too.


Some figures...
Day 1 - 209 miles, ride time 13hrs 38mins, elapsed time 15hrs 15mins. Elevation 13,956ft


Day 2 - 186 miles, ride time 14hrs 21 mins, elapsed time 15hrs 53mins. Elevation 13,757ft.


Day 3 - 204 miles, ride time 15hrs 44mins, elapsed time 18hrs 59mins. Elevation 12,818ft.

Totals - 599 miles, 40,171ft of elevation and a shit load of headwind.


How do you do it? 3hrs minimum sleep plus one hours faff either side of sleep, call it 4-5hrs if your efficient, more sleep more faff then its longer but there's nothing wrong with that. If you keep it tight it leaves around 18hrs on the bike. The longer you stay on the bike the farther you go. Don't forget allowances for eating, top ups, weather, terrain, tiredness, photos, gortex on gortex off and anything else unexpected. It all adds up and eats into your ride time. Be efficient.

For me its about balance. Keeping going but also finding the time to create memories.

Ride folks...its an adventure!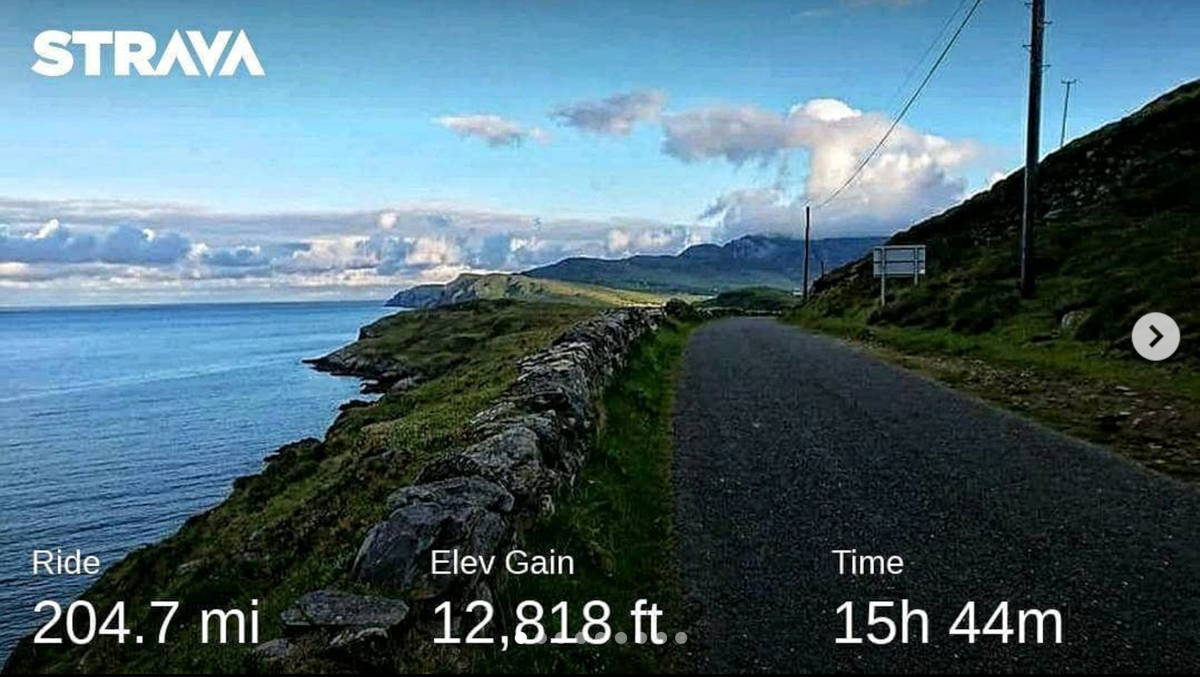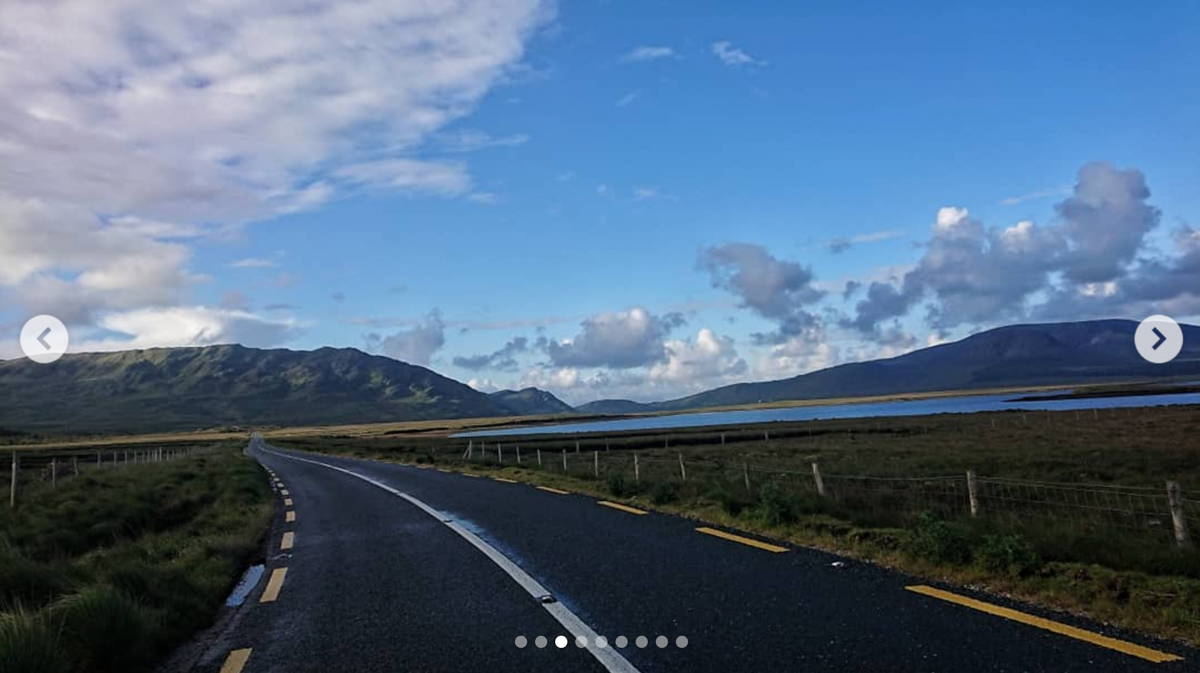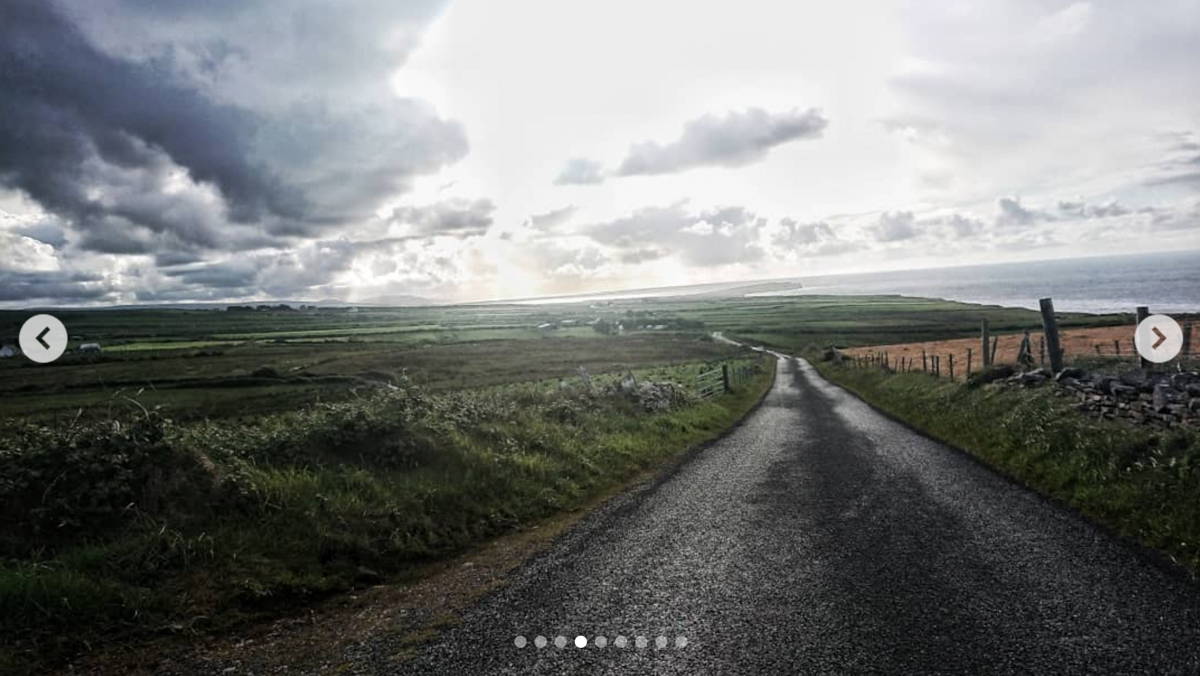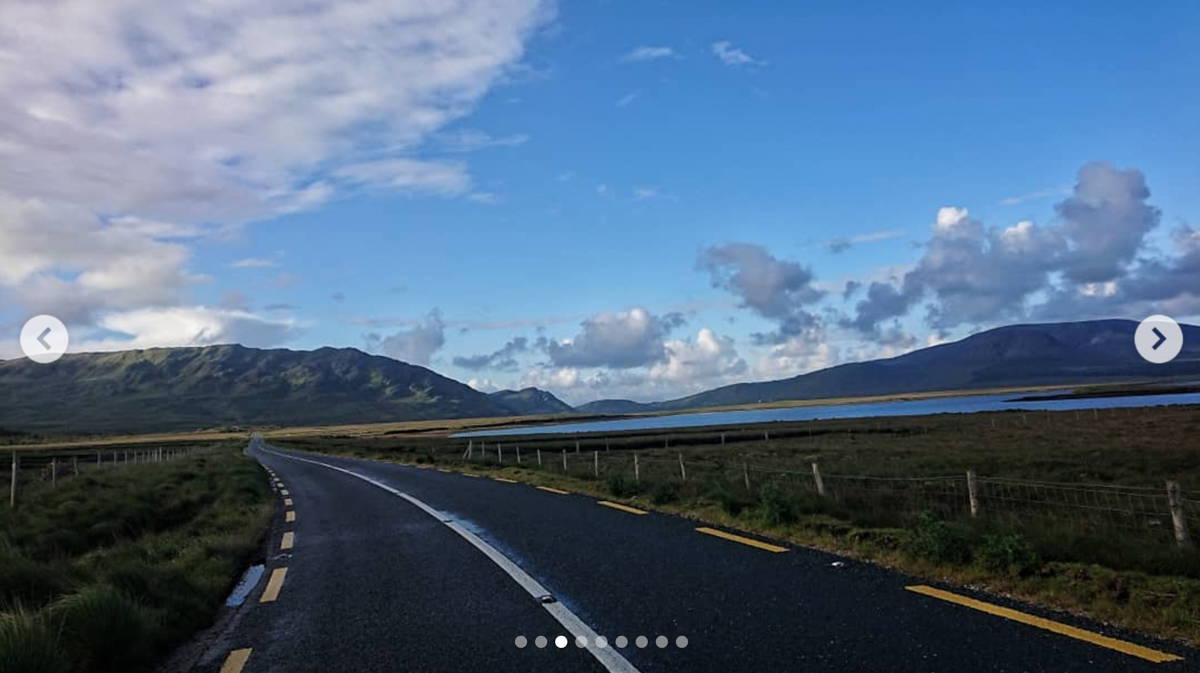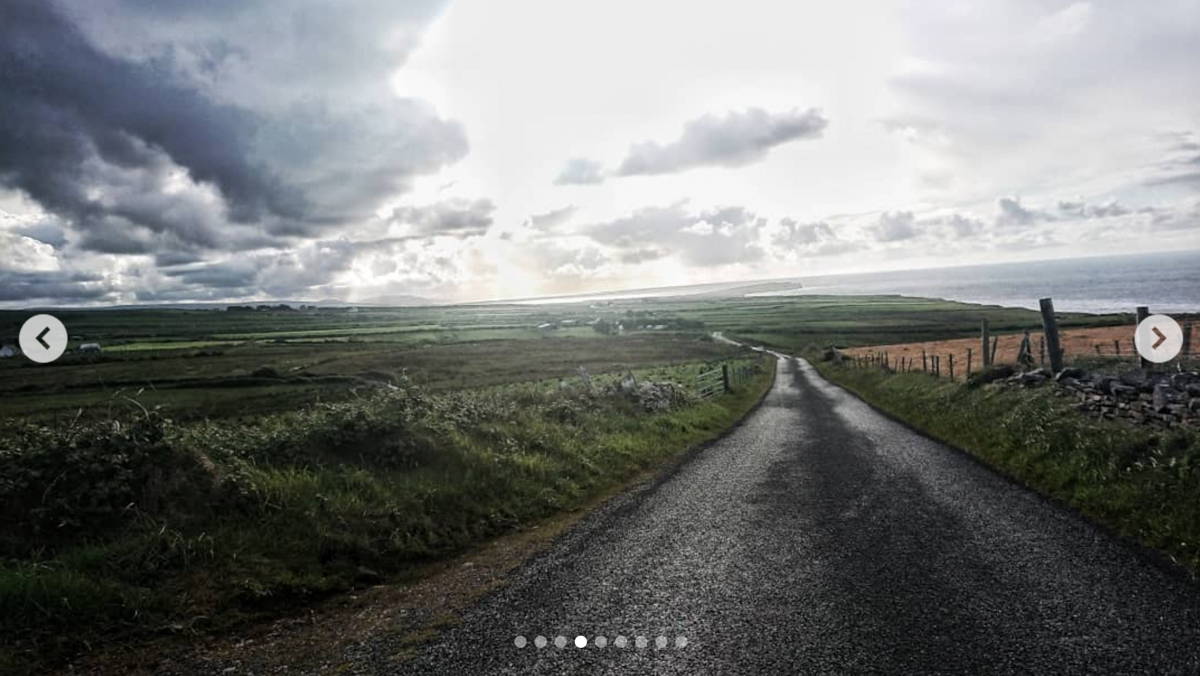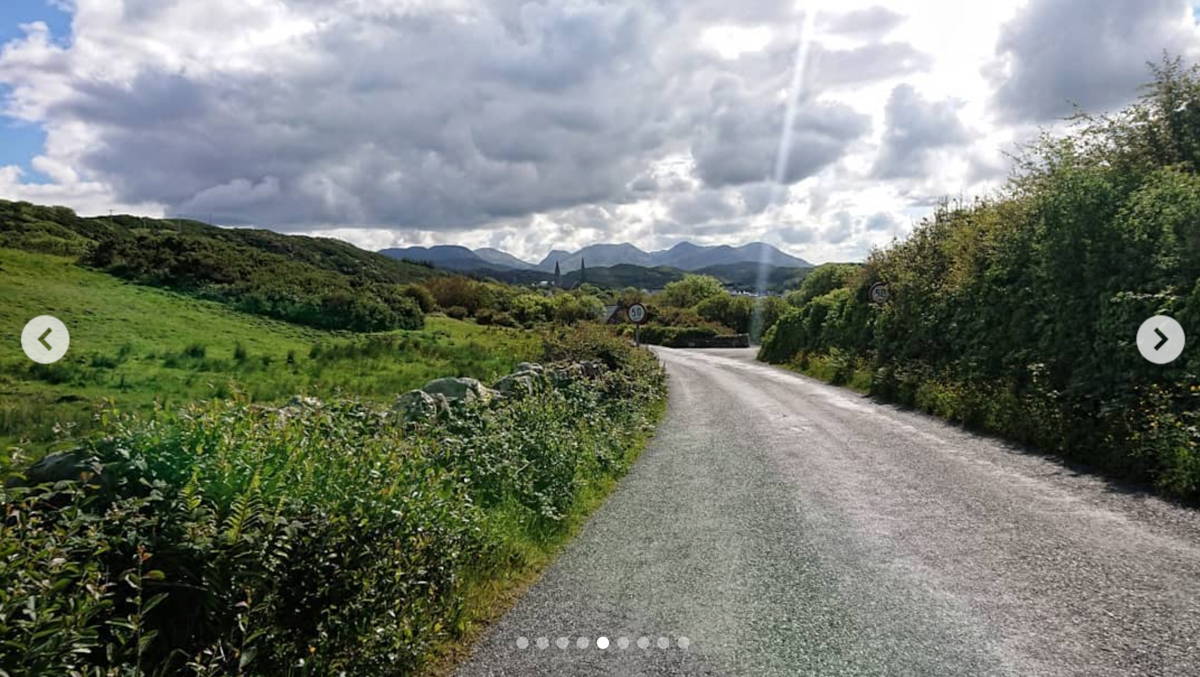 DAY 4
The day the wheels almost came off.

3am I'm up. I slip off the top bunk, wrap a towel around me, then drag my bike into the hallway from the outside lean-to. Its pouring down, the rain is biblical. I collect my clothes from the drying room, dress, load the bike then put on the gortex ready. There's a sign in the kitchen 'Free cereal & milk', I tuck into a couple of bowls of Weetabix, mixed as stodge, both filling and easy on a painful mouth. I'm away by 4am, all I could do was make a run for it.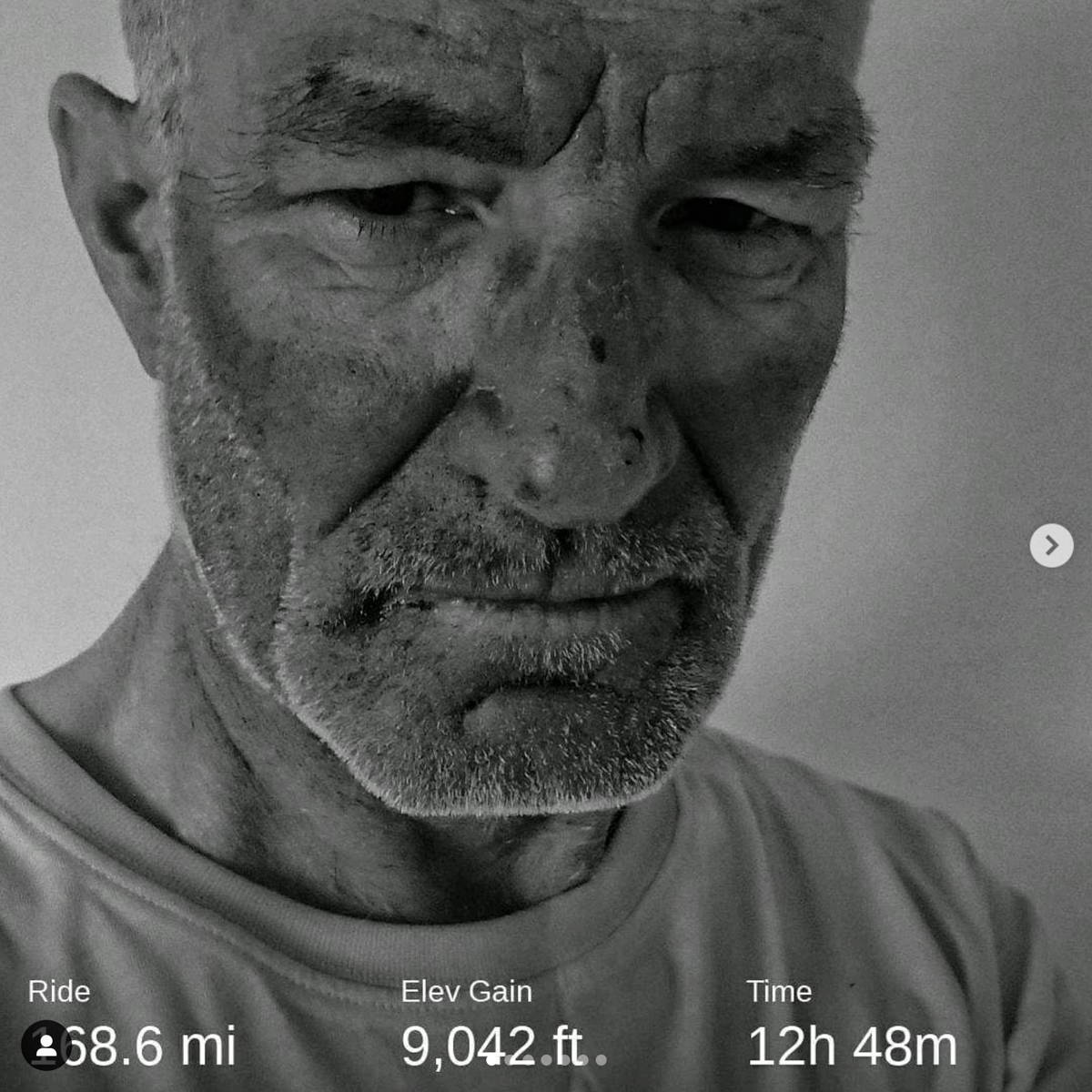 Pat Coyle was in a B&B 50kms down the road in Bangor. By the time I pass he's still static. I'm just outside the top 10. I crack on towards Achill and its loops, its a mix of heavy rain & sunshine. I top up at a service station, more wine gums & jelly babies. The headwind is relentless, non stop and I'm finding it so hot. I plough on, climb after climb. At the very tip of the peninsular there's a stiff climb then a descent to a tiny beautiful inlet & sandy beach. I'm suddenly joined by Jason Black. I see two riders there, I turn and start back up. As I approach the top I'm joined by Jason again. He swings off to check out of his hotel after I decline his offer of breakfast. Meanwhile Pat Coyle and another rider pass heading in the opposite direction. 30mins later Jason catches me and we ride together for the rest of the day. On the final Achill loop we stop to chat to a dotwatcher & family, the coffee was lovely. I declined a bacon sandwich but took a banana, I was beginning to look over my shoulder.


After a few hours we stop to top up bottles again. It was still hot. I managed to break up a chicken sandwich and eat it without to much pain. An ice cream soothed the mouth. The miles pass as do the hours, I start to fade. Jason offered to stop for something to eat. 'Lets crack on it cant be far' I said. Its farther than I have the energy for, I bonk. On arrival I'm overheating, my face blazin with sunburn, a sore and dry mouth, a hoarse voice and little energy. We arrived at 6.30pm, between us in 9th & 10th position. I needed to cool down and rest. I was in for a long torrid night. I was unsure if carrying on was a good idea. Jason pushes on.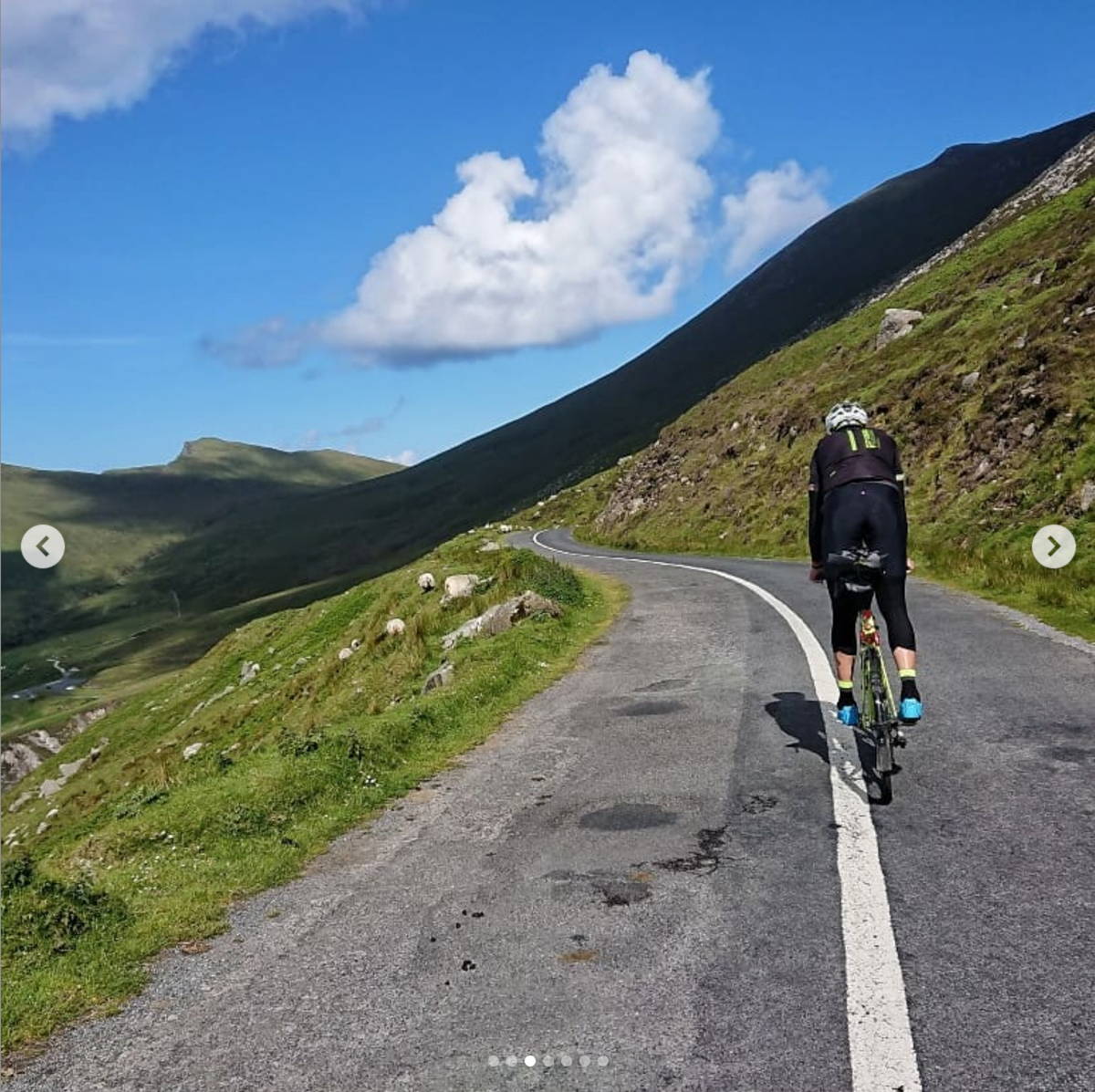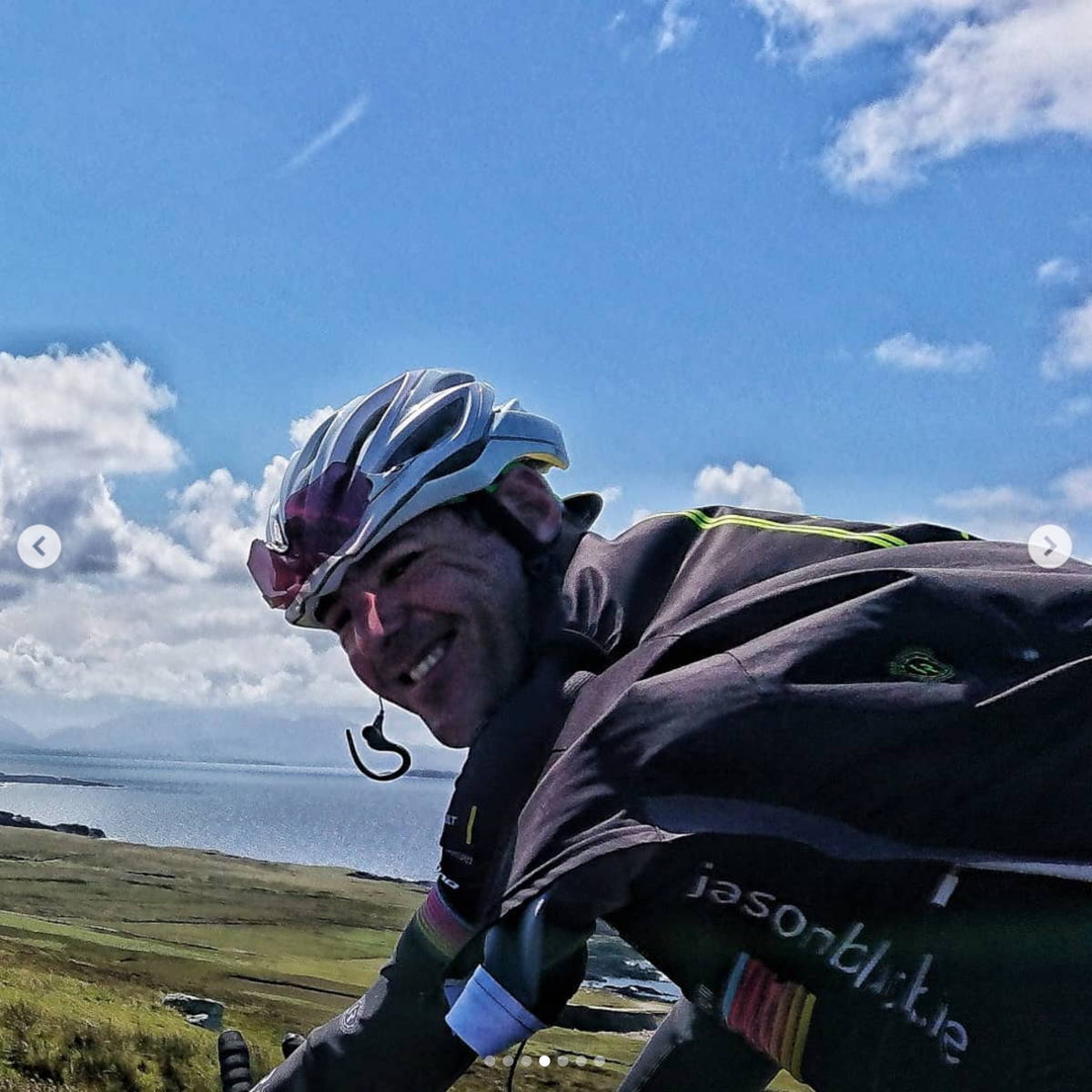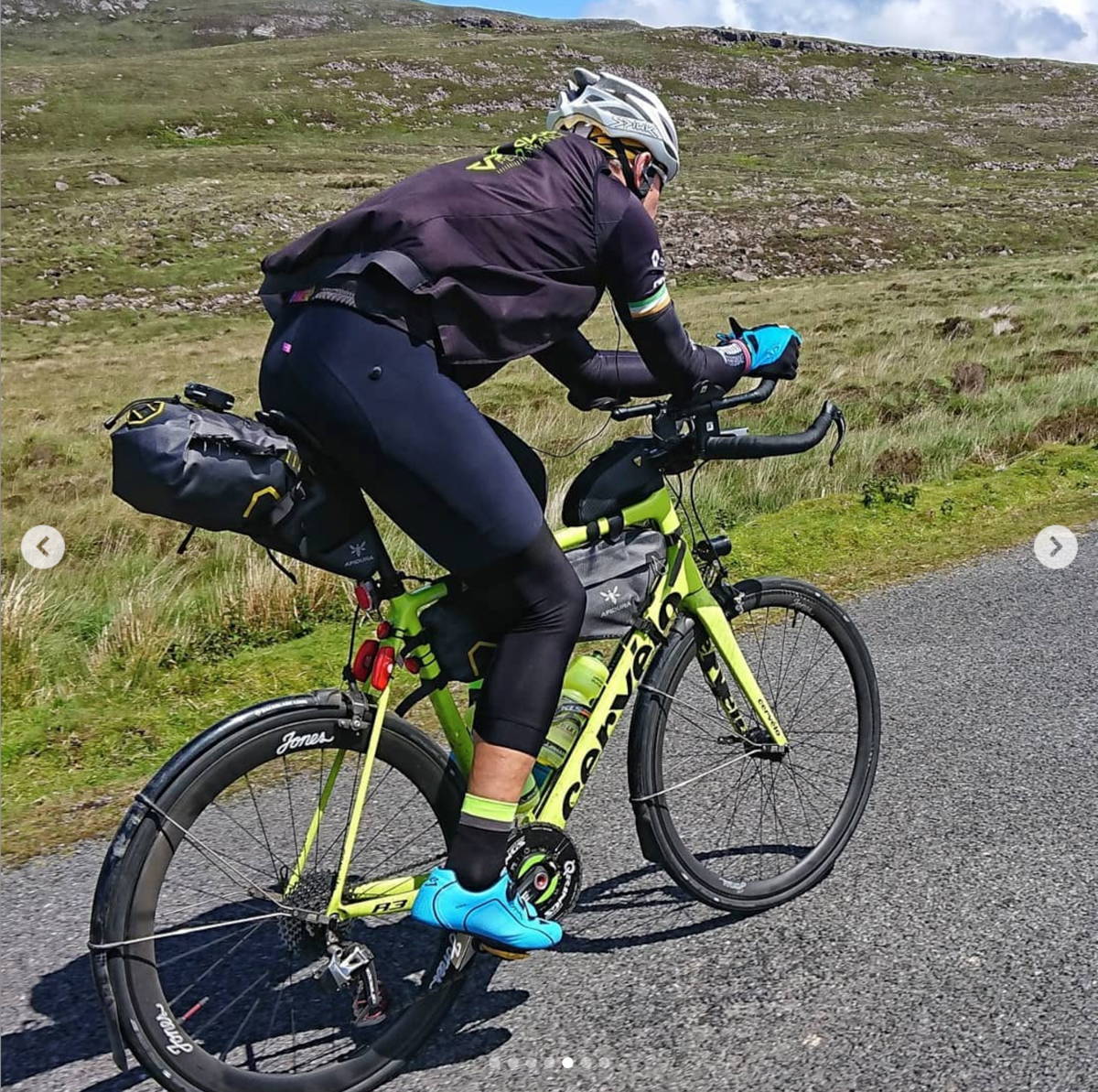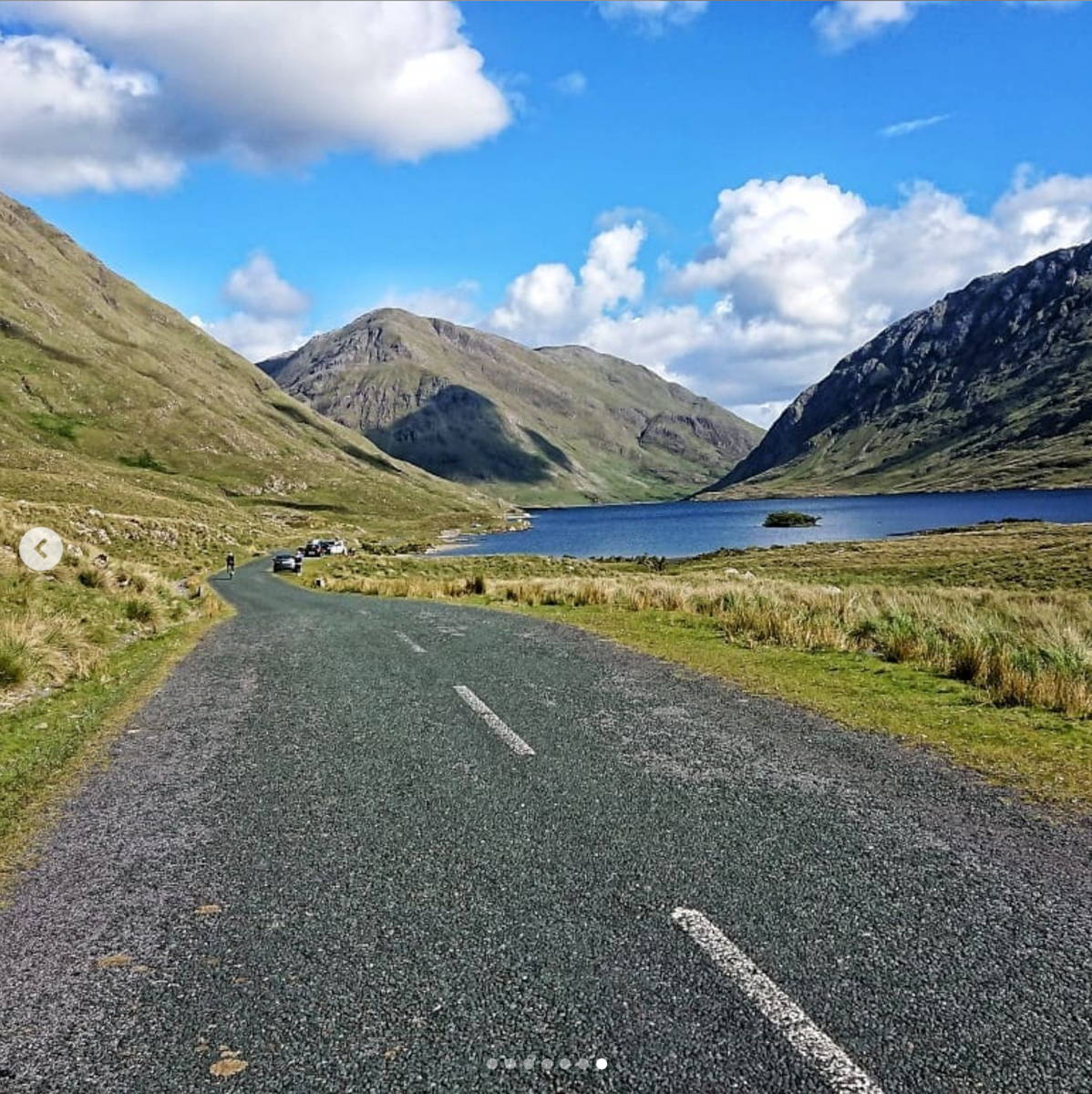 Day 5


I was at a crossroads, pack up and go home or man up and get back on the road.


Overnight the room temperature was burning my face. All I could do to cool down was keep dunking my head into a sink of cold water. I wasn't sure I could continue. By 6.30am I had this sudden feeling of being left behind followed by a strong urge to continue. I'd been static 12hrs. By 7.30am I was back on the road and well up for a chase.


I was 17th, some went through the control after a brief bite to eat, some left early morning. I remember through the night all the beds in our room being full, I was the first in. By the time I left there was only one rider remaining.


The profile this day was forgiving, flatter and showing a slight tailwind. Perfect for my type of riding. Tarbert and the ferry crossing was 200 miles with the last ferry at 9pm. That was out of reach. The plan now was 180 miles by 10pm, a B&B, a good comfortable rest then a short early morning spin for the 7am ferry. Once in bed I'd review where everybody was.


It was an emotional day though, thoughts spinning round in my head which was hard to control. I have an habit of over analysing things. When I get emotional my airways constrict making breathing difficult. At times I have to stop to console myself. I was here to face these thoughts and find a way through them. We all do these rides for our own reasons.


The first 100 miles flew by irrespective of brief stops, 7hrs at 15.8mph average. Not to bad to say prevoius days was a struggle at 13mph. I stopped in Galway to eat proper, I'd been efficient with stops so as not to waste time. Around 9.30pm I found a B&B but it was full. The owner called another just down the road which took me in. I was 17 miles from the ferry...perfect. Leaving at 5.30am would give me plenty of time to catch the first ferry.


On trackleaders those ahead made the 9pm ferry. Some had pushed on others were either bivied or sleeping indoors across the water. Other riders behind were having a later night riding on direct to the ferry. No matter what, I felt I was in a good position to turn things around.


Just two long days of riding remain to reach the finish.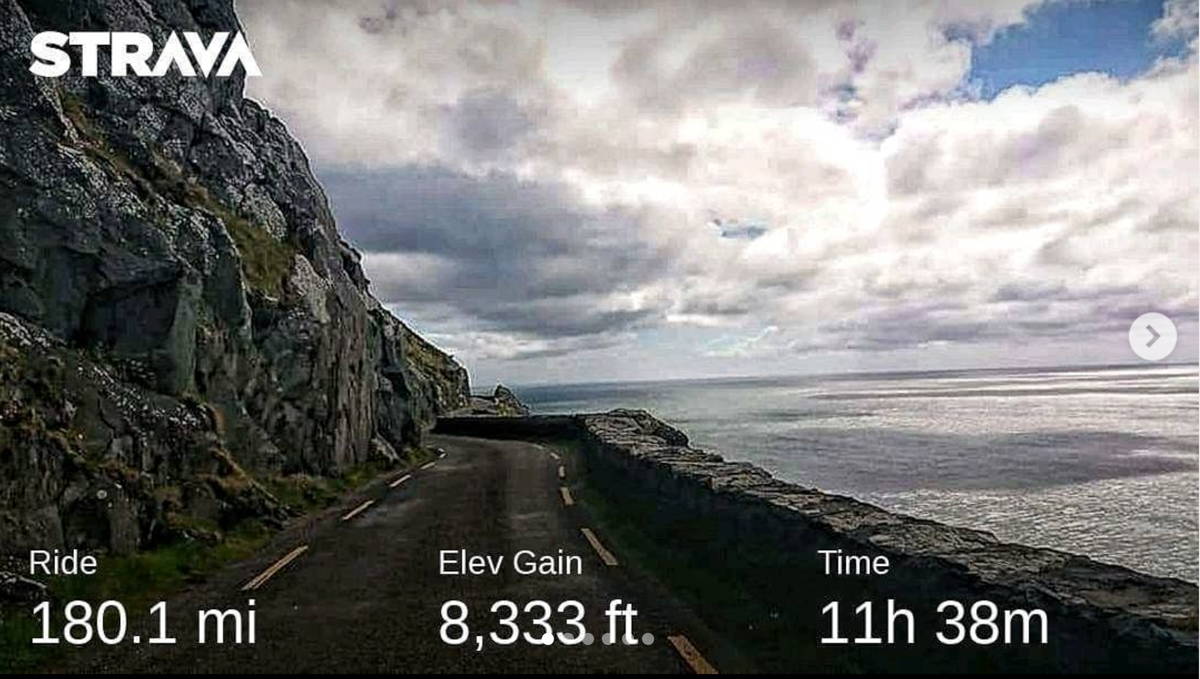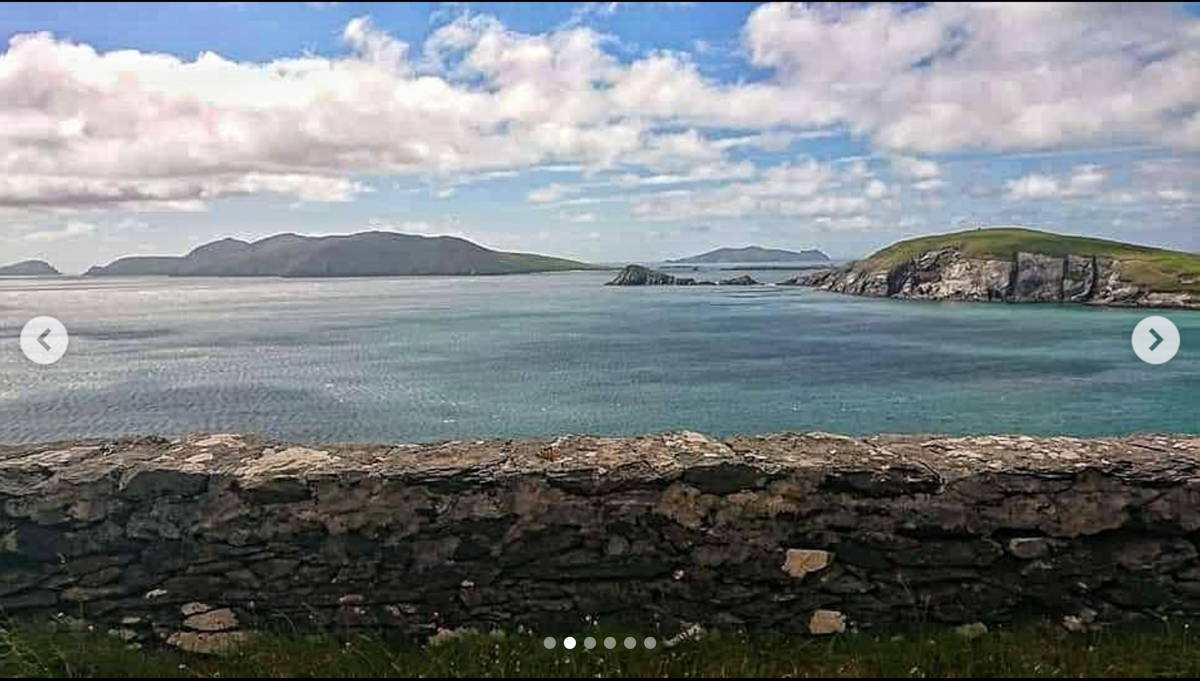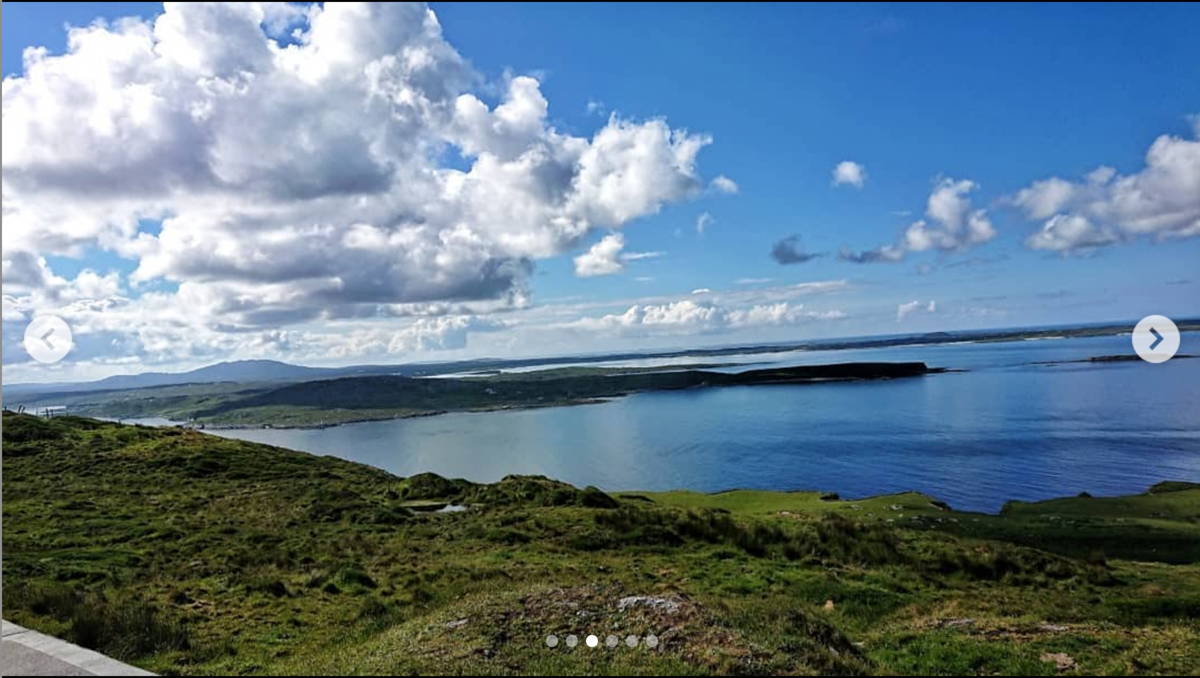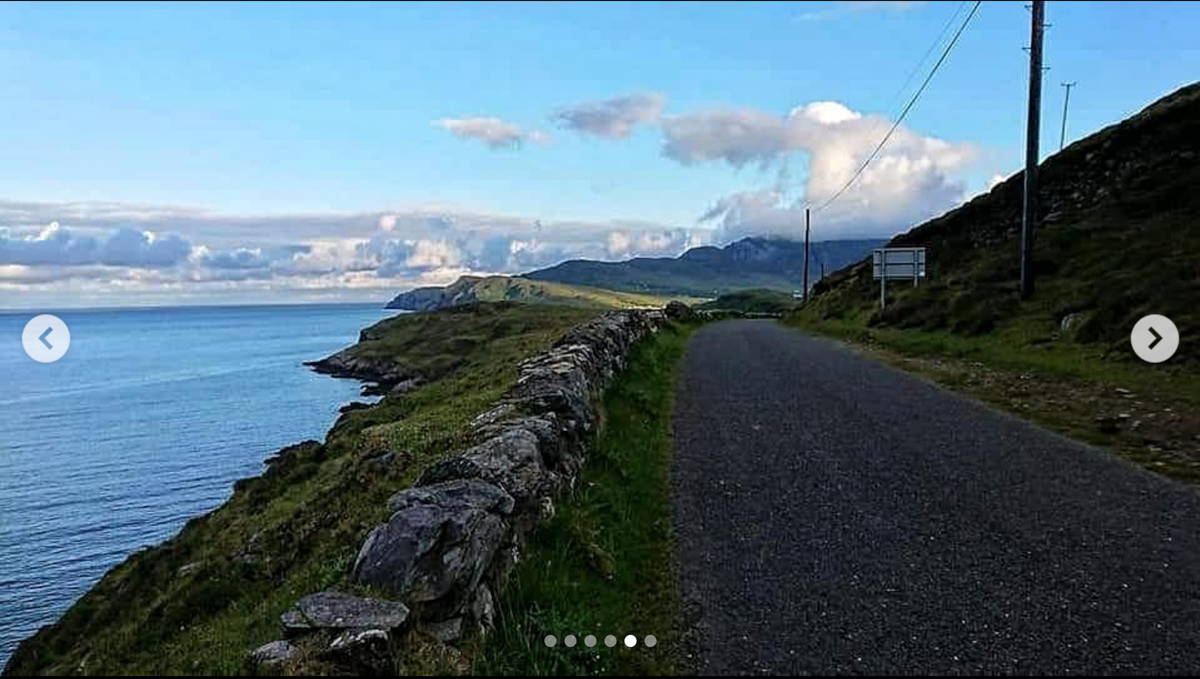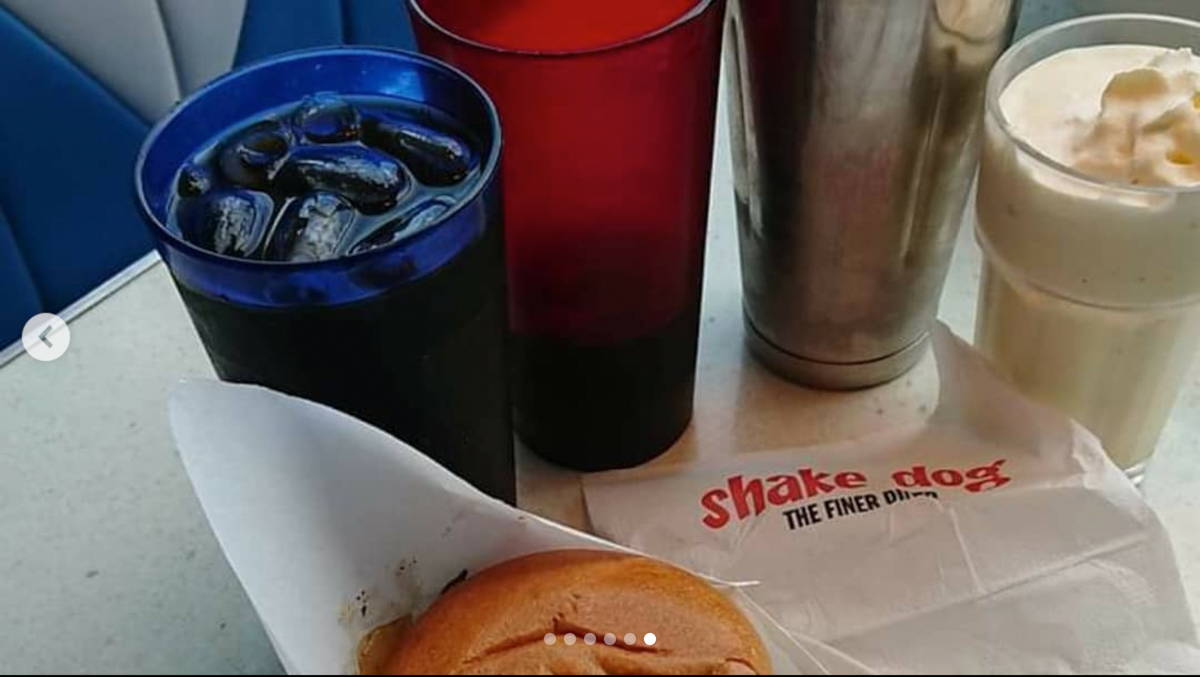 The final push
It was a little over 510 miles from my B&B to the finish. It was playing on my mind overnight (with 900 miles already in the legs) whether I had it in me to finish this off riding straight through with no sleep. That's two days and two nights of steady riding with short stops. The plan was there in my cue cards, I had the distances, feeds stops and obstacles noted, everything ahead of me was there.


A foolhardy act maybe, but I decided to take on the challenge. As previously said we do these rides for our own reasons. I've recently been through a period of depression, I wasn't strong enough to resist it. When TAW started I had no idea what the outcome wouId be. I was scared. I didn't have any idea how I'd react a long way from home, alone in the wilderness, in the darkness, cold, wet and feeling low and miserable. Some of the reasons I'd avoided riding at night. It was time to face up and fight with that unknown force just to figure things out. Taking on a challenge that's beyond what I'd done before in my mind was a way of finding the answers.


Sadly to recount it all on here would take to long... BUT I did it, I got through it. A ride of 49 hours solid...pull up a sandbag and one day and I'll tell you all about it. In short it was about digging deep, keeping on going and fighting to rekindle that fire I once had. I think its done, I'm proud of what I achieved, targets were hit, mission accomplished.


Unfortunately in doing so I broke one golden rule of riding TAW, the minimum rest rule. Based on this its only right I submit my disqualification, which I have done and has been accepted by Adrian. I'm not disappointed by any means, the ride still stands, its there to be seen and is a commendable effort, but I don't want to be the one seen as setting a precedent, afterall safety in these events is paramount. It was just something I felt I needed to do and I'm happy to carry that burden of judgement.


So it looks like I may have to come back next year and do it all again 😊


In the meantime my next adventure looms. The fire is burning...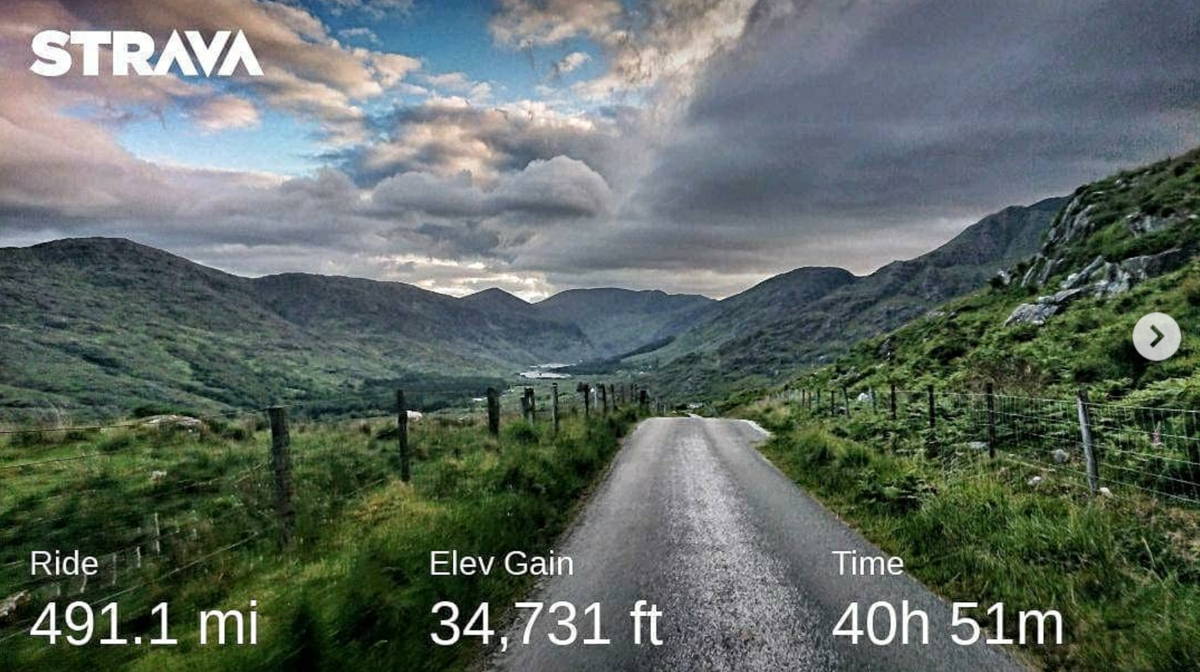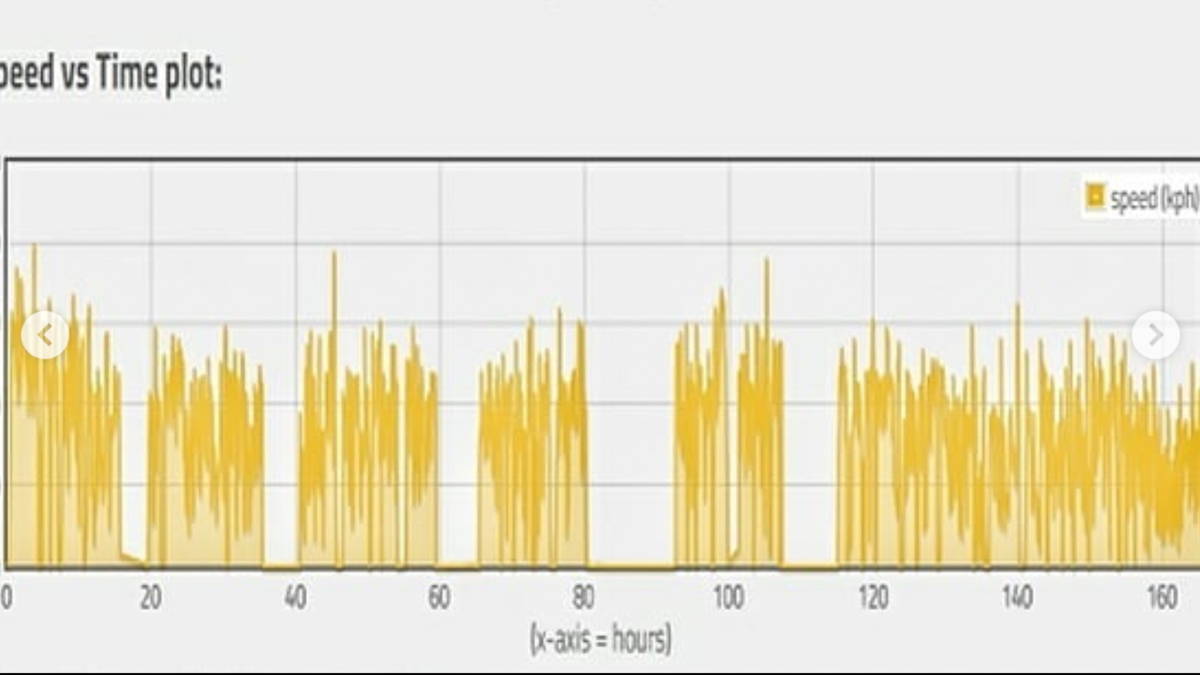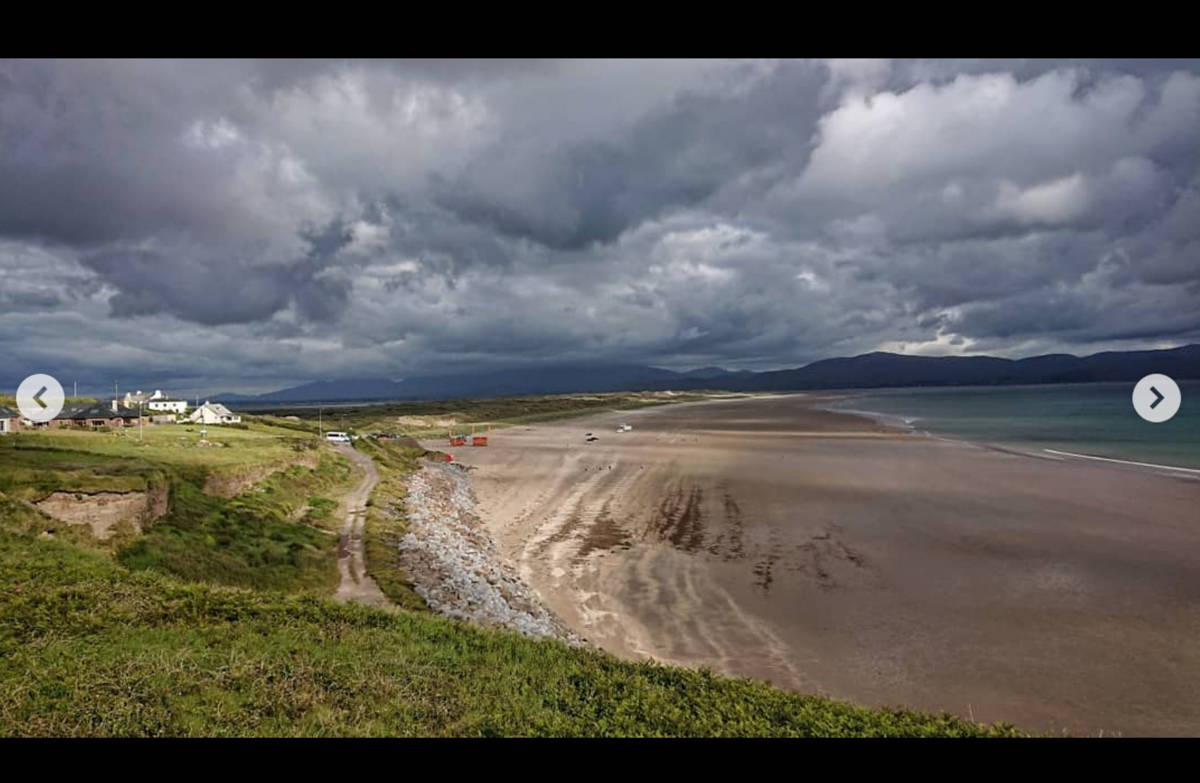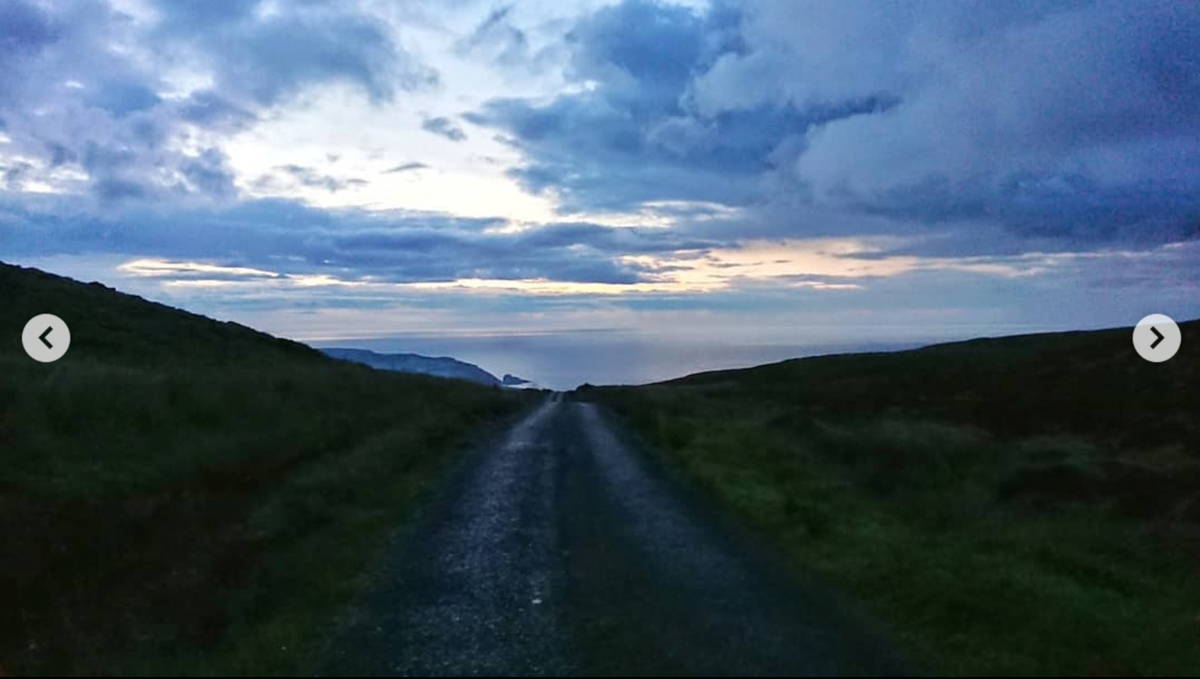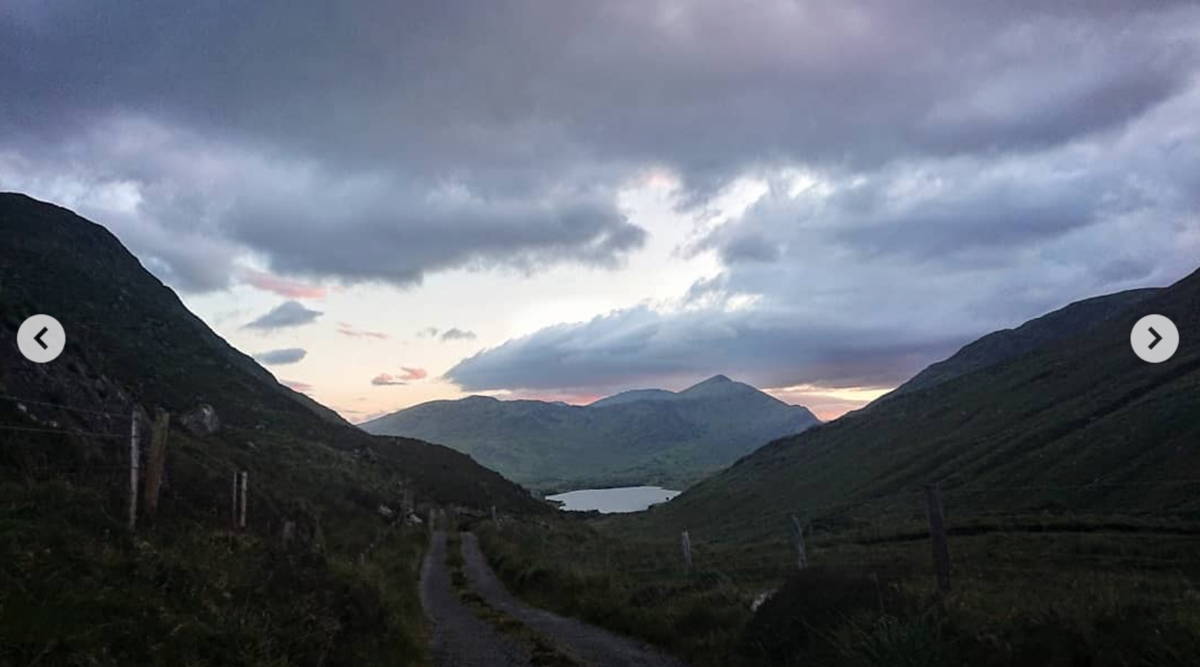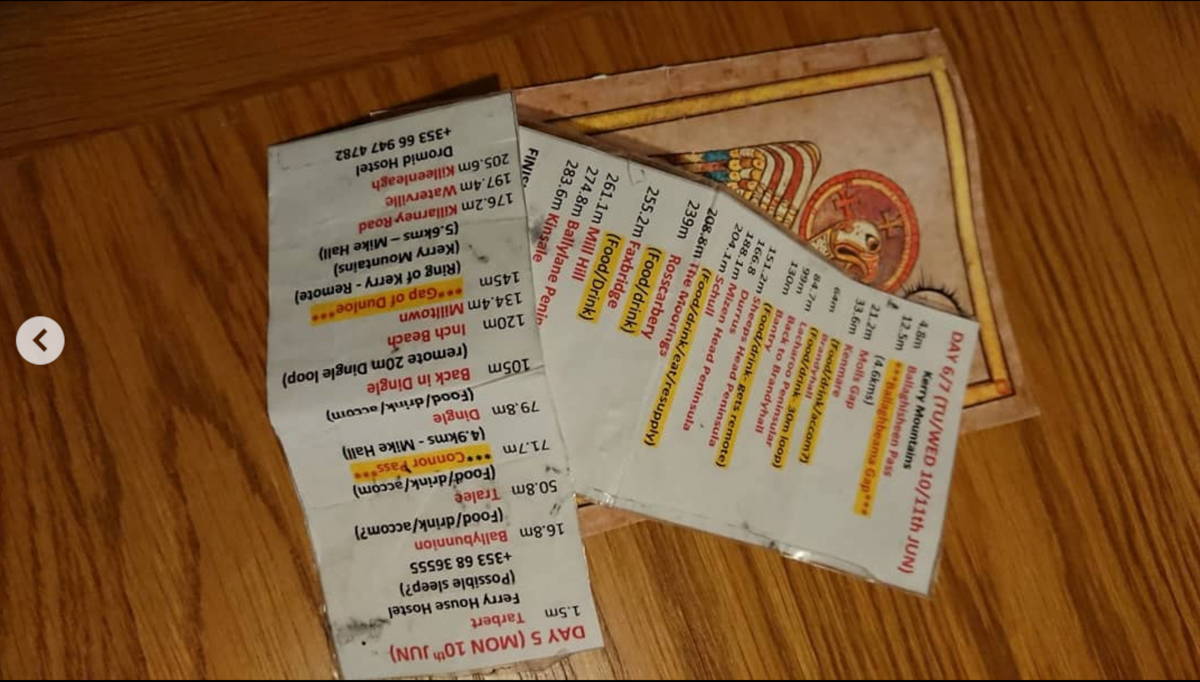 PAUL'S PILGRIMS DISC BUILD.
This is a last little addition and is Paul's own words on his Ultra Distance build:
A quick run down...
- Bowman Pilgrims Disc.
- Improvised inner-tube chainstay protection.
- Shimano Ultegra Di2 groupset
- 46/30 Absolute Black Oval chainrings, 11/36 cassette.
- Velocity Aileron wheelset, 32 spoke, 160mm rotors.
- Full hydraulic disc brakes.
- Hutchinson Fusion 5 tyres, tubeless, 28mm.
- Bontrager clips-ons, sorry can't remember exactly what they are, with bar end shifters.
- Bontrager side opening bottle cages, mounts adjusted to fit bags.
- Saddle Cobb Randee, post clamp reversed to accommodate post/saddle mounted bag.
- Pedals are Garmin Vector 2s.
- Luminous tape and a handful of Spokies added to both wheels and frameset for added side on visibility.
WHATS NEXT?
If you missed following Paul's dot at TAW19, don't fret - he's at it again soon!
As we write this, he's ten days away from starting the Pan Celtic Race.
In the organisers words:
The Pan Celtic Race 2019 is a 1476 mile, 88,260 ft, self-supported cycling adventure, journeying through the Celtic Nations of Scotland, Ireland and Wales.
Clearly, there is no stopping this guy!