There are certain rides that need to be done regularly. I've done this particular run to the seaside With Andy Matthews a year or so ago, and with the weather playing ball a couple of weeks ago - some of the regular riding gang actually managed to get it together and arrange a decent group of people prepared to commit.
120K's to Whitstable from London.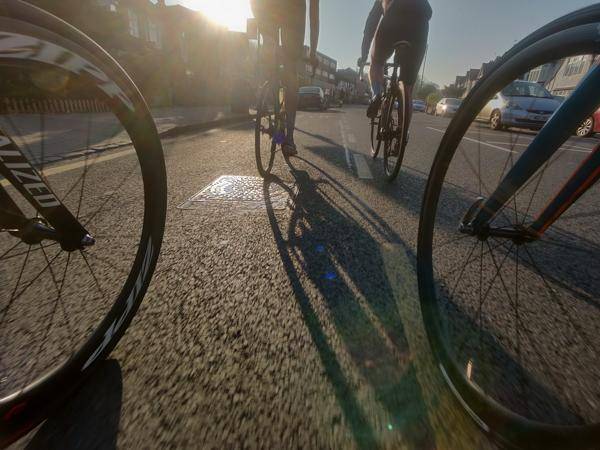 The route we rode takes in pretty much all of Bowman's frame nomenclature locations(Palace and Layhams Road) before heading coast bound and actually follows a number of good, long sections of the Pilgrims Way through to East Kent
It's a great run, lumpy enough to be taxing, but not too crazy that it's unachievable. Pick a day with a good prevailing southwesterly, and you'll have gods good legs for 85% of the journey
(our route was a very minor adjustment to this: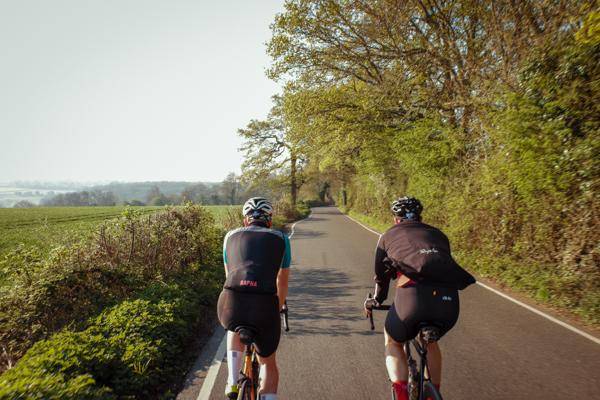 A group of five meant someone always got to sit in the pocket at the back and there was enough variety in conversation that no matter where your head was or how bad a moment you were having (I certainly had a couple) there was always space or company.
Suffice to say, a good day was had by all, and rather than drag on with a whole lot of detail, we thought a good old fashioned picture gallery of the glories of Kent at Easter would be a far better tribute to a great day out.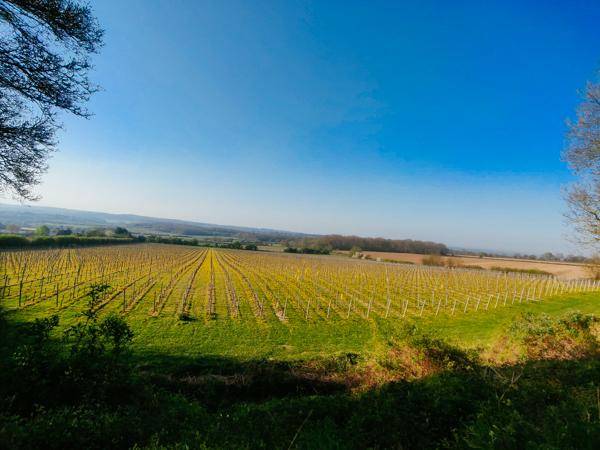 An early start made for some great clear views out across the vineyards as we dropped off the ridge for the first time.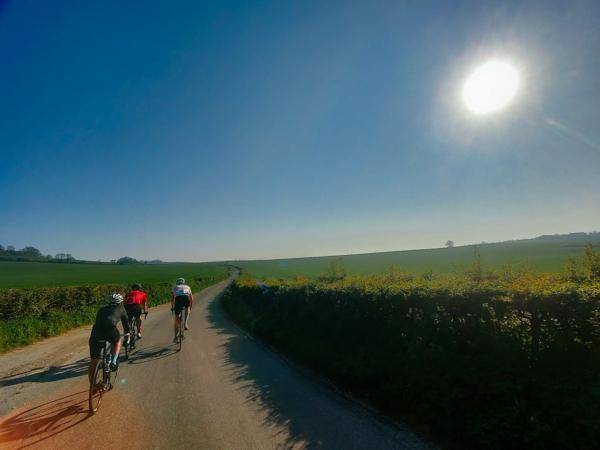 The golden orbs presence was greatly appreciated - and at only just after 8, it was already required to shed the arm and leg warmers.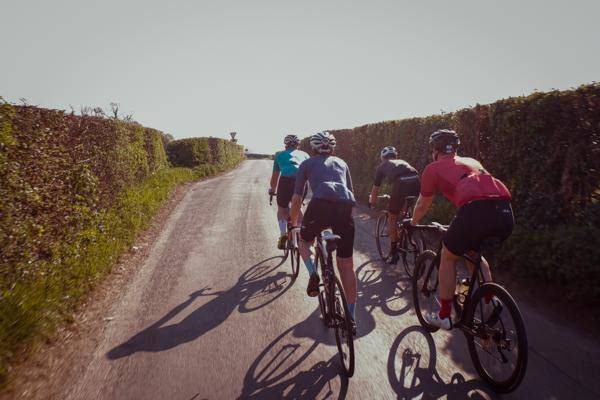 Group harmony - good omens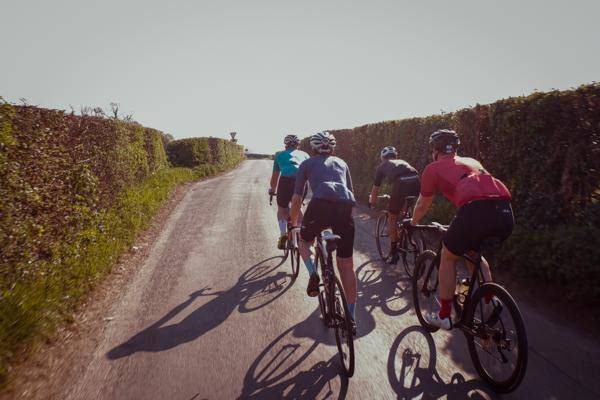 welcome sunshine meant the box-fresh white socks could come out free from stain fear. A true sign of a great start of summer ride.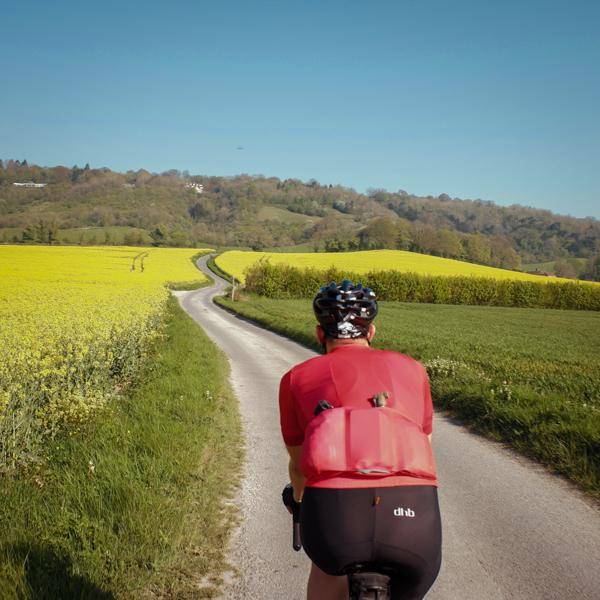 We didn't even need Instagram filters - it really was that bright.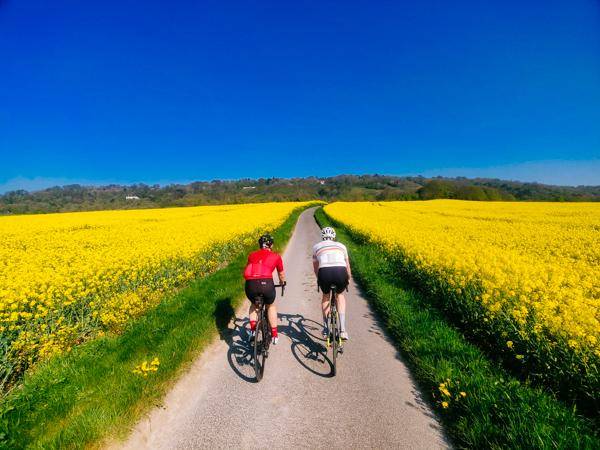 Blue sky - yellow fields - good times
There were some barren, shop free stretches, so its good to fill up as and when you can.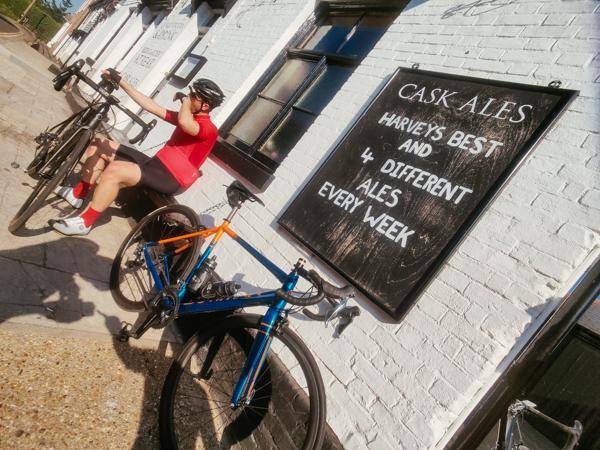 Local beers, for local riders... Maybe later!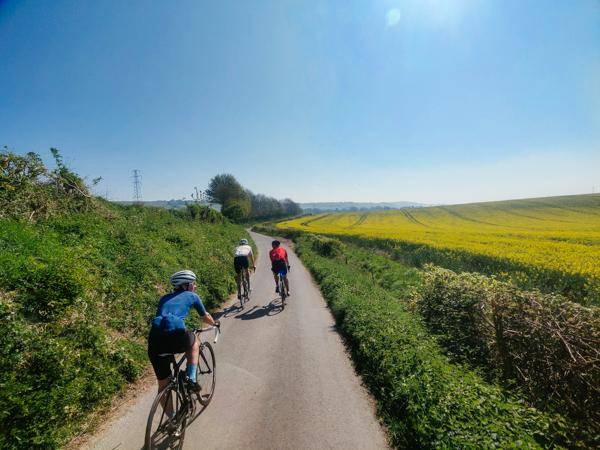 Always into the sun - the joys of a point to point ride.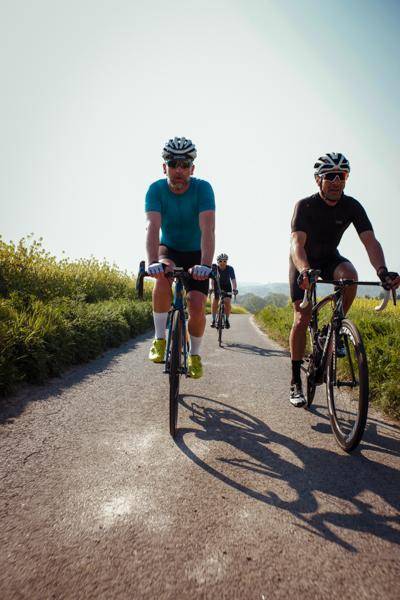 A rare moment with the sun almost on our backs as we switched sides of the motorway.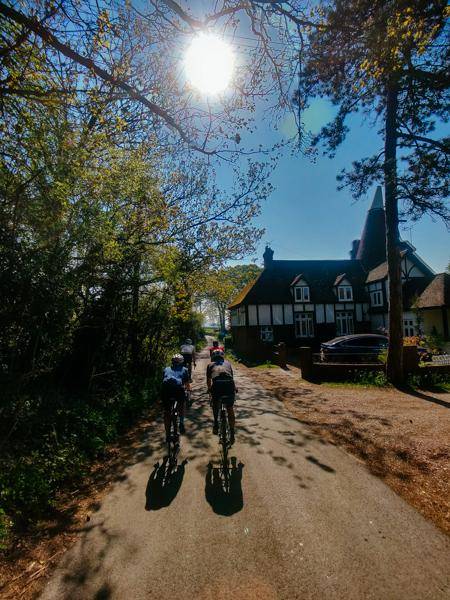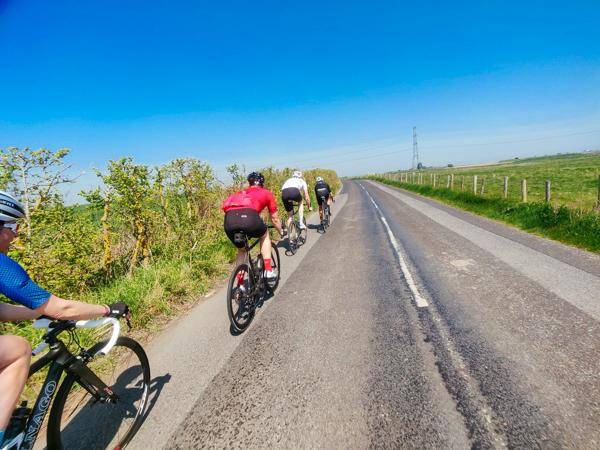 It gets a bit windier as you reach the coast at the end.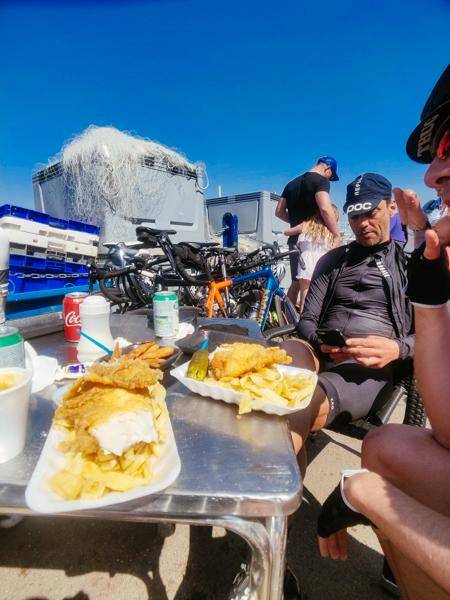 But the reward is well worth the effort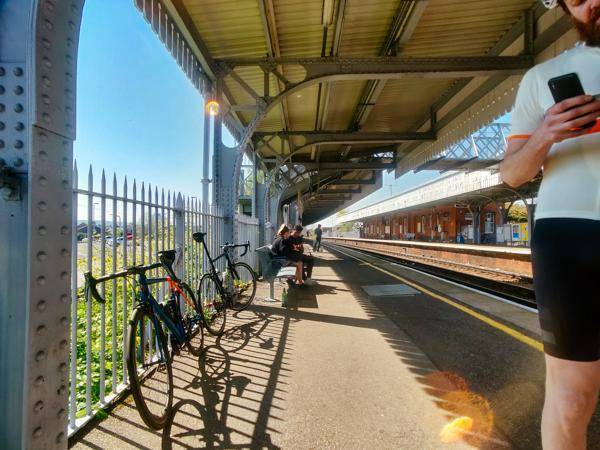 First Rule of Train Club?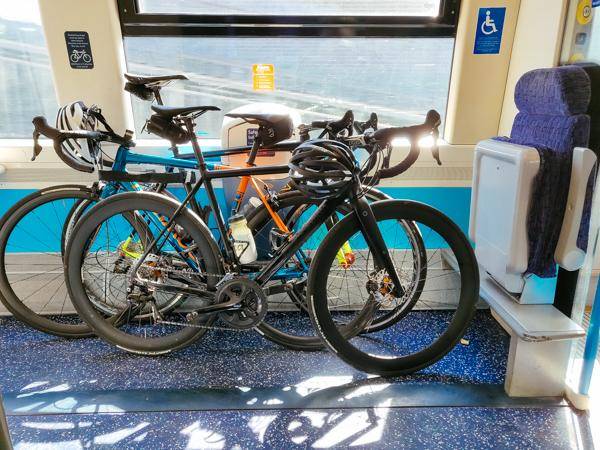 Embrace the opportunity for admiring the bikes...
Second Rule - make sure you get the empty seat - no one likes cramp
The riders rides:
The bikes used were as eclectic a mix as the riders, but a great example of the variety and versatility of the Pilgrims Disc and Palace frames. The Pilgrims Disc, perfect for the very roads its name derives from and a consummate mile muncher was never fazed, even when the racier rides and riders nudged on a bit. The Palace:r (and Palace) proved that despite being inspired by a racing circuit, long days in the saddle don't phase it. Its really is so much #MoreThanARaceBike.
Scott rode a Bowman Pilgrims Disc, running (5800 generation) 105 Hydro and 50mm Carbon deep section wheels
Neil Rode a Bowman Palace:R with full Dura Ace mechanical and 38mm Carbon rims
Chris rode a first gen Palace with an eclectic Campag mix and some lovely Handbuilt alloy rims on shiny red Hope hubs.
(Malcolm and Coralie rode their aero Specialized and lightweight climbing Colnago but 3 out of 5 isn't such bad representation.)
Fancy trying the Whitstable Winder?
We may well do a guided ride to the coast later in the summer, so make sure you're following along with what we do by signing up to the newsletter:
We will announce the ride to the newsletter followers first, and numbers will have to be limited for anyone who wants to get the train home.
and follow along with all of our socials.
SIGN UP TO THE
BOWMAN BULLETIN

To ensure you're first to hear about more EDIASD stories like this, and to keep abreast of news, offers and goings on at bowman HQ - Sign up here
CHECK OUT THE BIKES WE USED