Choosing the Right Bike for You: Weald or Palace?
At a glance, our Weald and Palace (3 or 3C) frames and bikes can look pretty similar, and some of the differences can - at first - seem quite subtle.
To that end, we've put together this little explainer to help you make sure that you know which frame is likely to best suit your riding and your ambitions.
The Weald: Turn Wonder Into Wander
The Weald is a bike for long days in the saddle, turning your dream adventures into a reality.
With a lower bottom bracket and higher front end the Weald provides comfort without sitting you up in the wind. The Weald is forgiving; with less bite at the end of a long day.
The Weald is a companion for those rides where you need a fast and rewarding bike to carry you through a Century or after a relaxing day out.
The increased versatility of the Weald with mudguard compatibility and 650B 40mm tyre clearance it just begs to be taken on an adventure. Whether it's a loose surface grinding ride or a packed-up bikepacking tour the Weald is a great bike to take you anywhere.
But don't let this fool you, the Weald is an agile bike with plenty of manoeuvrability for a great day out and keeping up on that paceline.
The Palace: More Than Just a Race Bike
The Palace is more than just a race bike, pushing the limits of fast geometry.
With aggressive geometry the Palace is plenty sprightly enough, without being slammed to the bygone era of traditional race framesets, it will excite and surprise the most agile of racers and speed chasers alike.
The Palace has fast all-day capable geometry and is there for a race on the circuit or to the city limits. Everything about the Palace is designed to give racing bikes an extended lease of life. Not just confined to the black and white flag, it will give anyone with a need for speed a great day out.
This agility in part is due to our lower BB which lowers the Palace's centre of gravity. This means you can really rail those corners.
If you're looking for a fast and responsive ride, look no further than our enduring Palace model.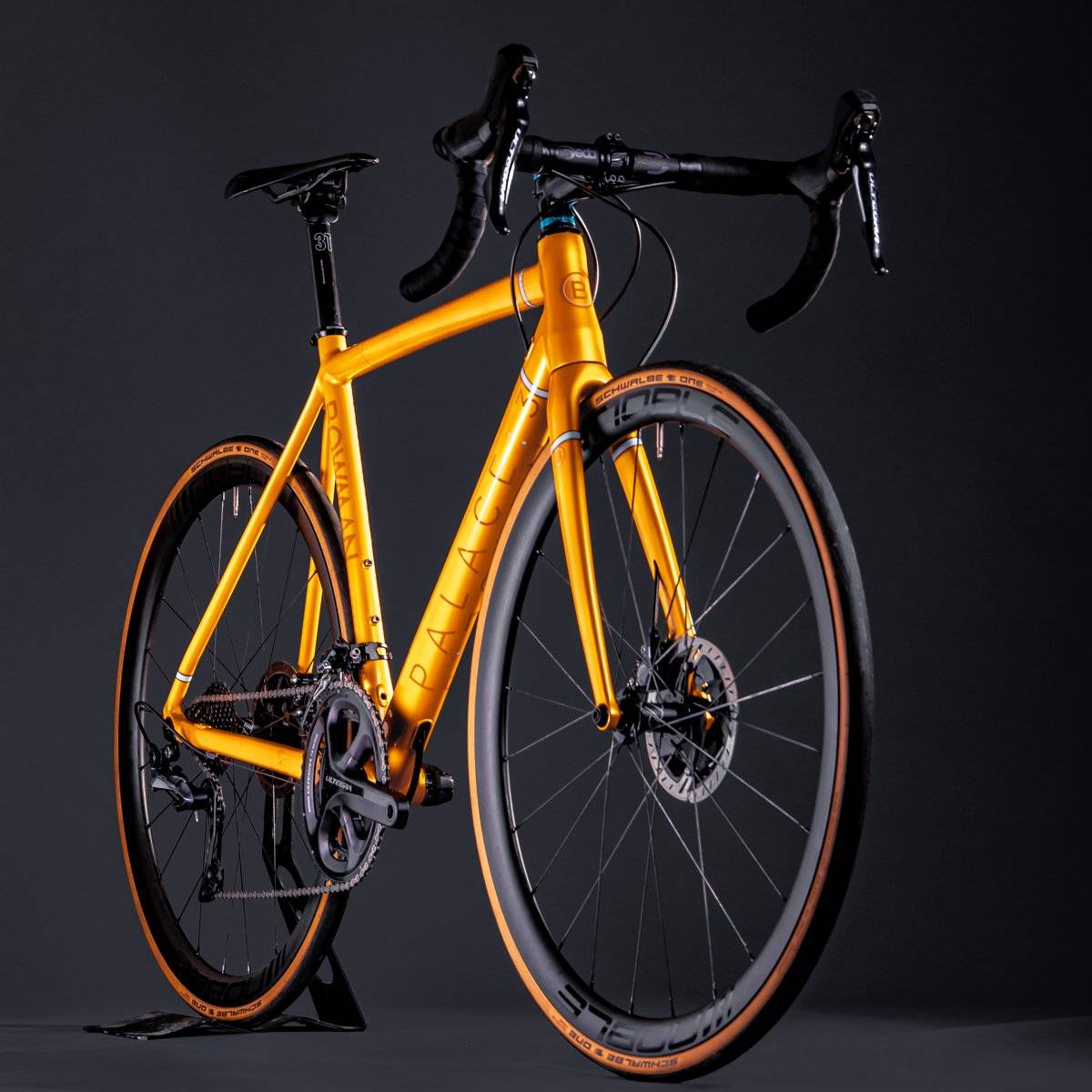 ---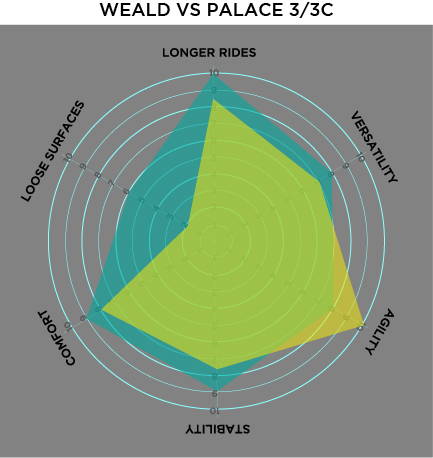 The Weald (mint) vs Palace (yellow)
Choosing between our Weald and Palace is down to what drives your riding.
The longer, lower and slacker buzz words that companies tend to bandy around are simply a way to describe our Weald. A bike that will look after you after a long day, or multiple days, out on the open road. Or if you're looking for a relaxing ride the Weald will provide the forgiving but fast fix that you need. The increased tyre clearance, and mudguard compatibility, lean the Weald to a year round riding companion.
Our Palace is there for when speed, playfulness and agility are of the essence. With a perfect balance between handling and speed this bike will carry you through corners and achieve your riding goals. With Triple Butted 6069 Aluminium the ride is still comfortable with less road buzz and a lightweight design.
Whatever you decide your Bowman will be a steadfast companion for your road cycling journey. Whether it is a long and demanding expedition or a speed-driven spin around the Kentish Lanes.
---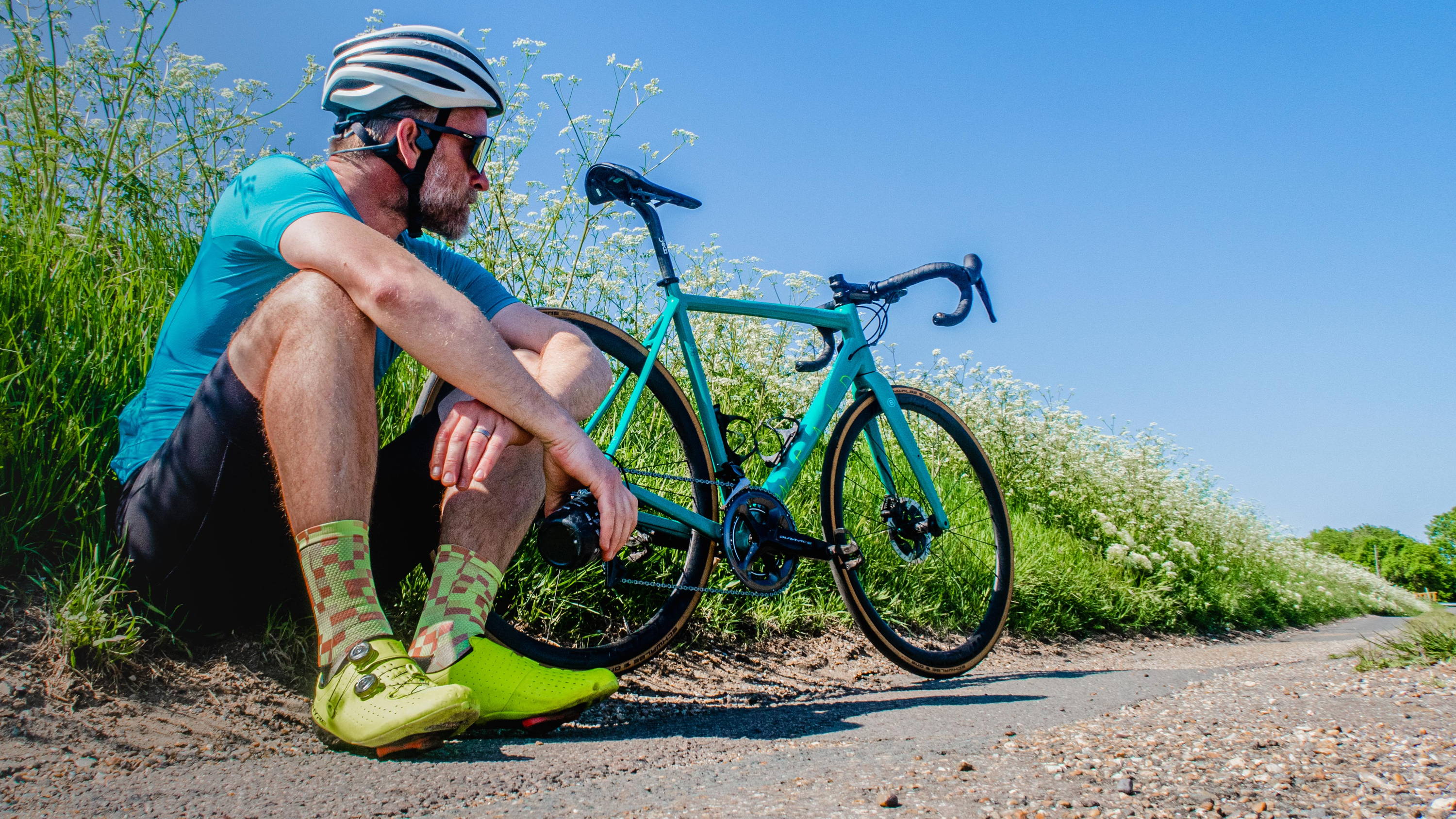 After a lifetime of riding bikes, and a couple of decades working through product management, marketing, testing, journalism, design and writing within the bike industry, Neil found himself at the helm of a bike brand that sprung from nowhere but imagination and experience.

From BMX racing in his youth, through teen and twenties mountain biking in the UK and beyond, to road racing and adventures after moving south. Neil's aim for Bowman Cycles is to encapsulate every moment he has ever spent on two wheels. To capture the smile and sense of fun that every good ride gives you.
- Ride With Spirit -