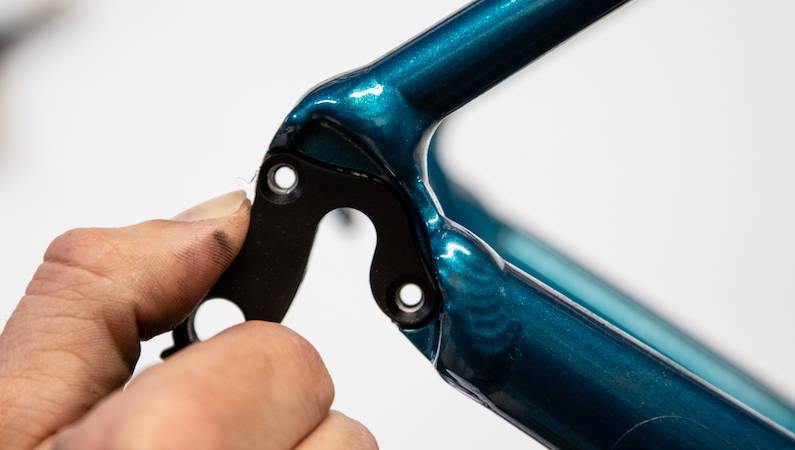 The humble derailleur hanger comes in many shapes and sizes but what exactly does it do? This small part is designed to bend or break in the event of a crash, limiting damage to your frame and derailleur, potentially stopping your frame from being written off.
In the days of lugged steel frames the hanger used to be part of the dropout so a badly bent hanger would mean a trip to the frame builder for a new dropout to be brazed in and repainted. Modern frames have replaceable hangers so that if the hanger is damaged its simply a case of unbolting it to get your bike's gears running smoothly again. Hangers aren't always bent from crashing though, leaning your bike against a wall on the drive side or it falling over at the coffee stop are both common causes for putting a hanger out of alignment, so if you're having shifting issues this is a good place to look.
---
Step 1.
Is your hanger bent? A small bend can be identified using a hanger alignment gauge and can usually be bent back, but if the hanger is visibly bent then it's probably time for a new one. The flat face of the hanger should be parallel to the cassette, we've highlighted this below to show the bend in the hanger.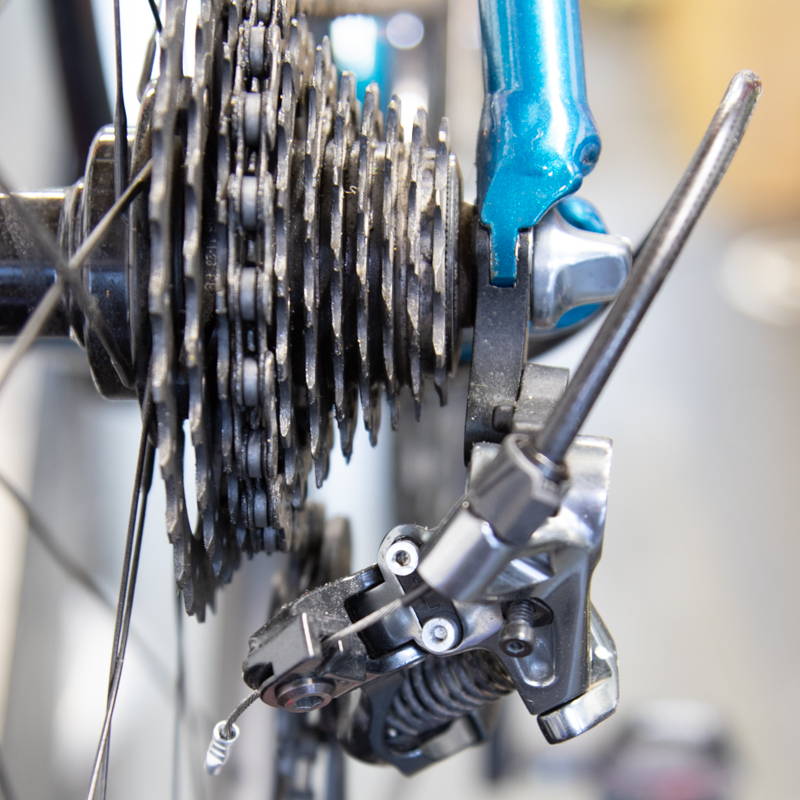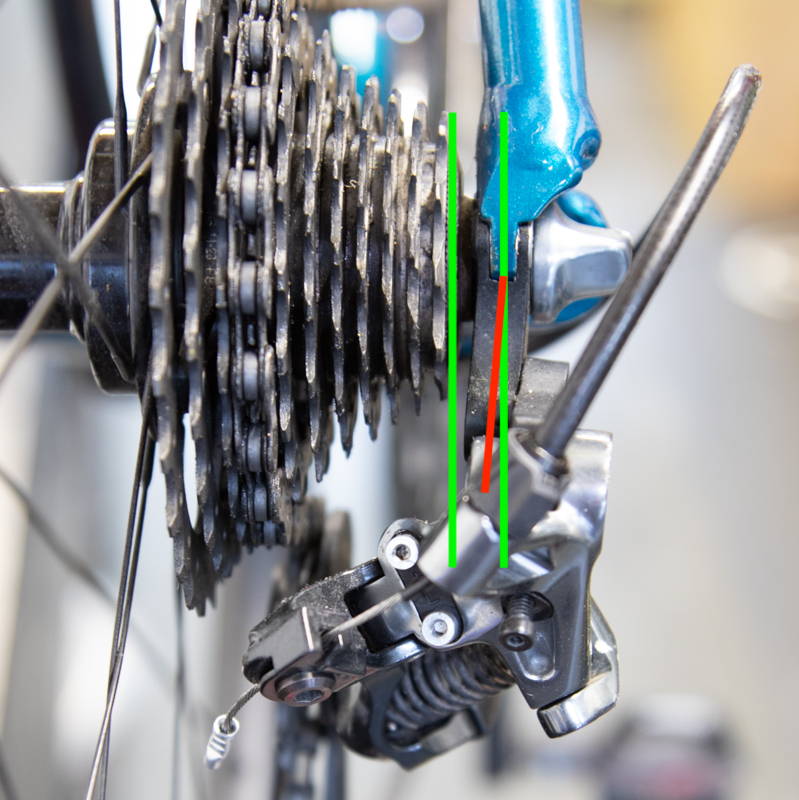 Step 2.
You will need a 5mm and 2.5mm hex key, a torque wrench with 2.5mm hex bit, some grease and cleaner.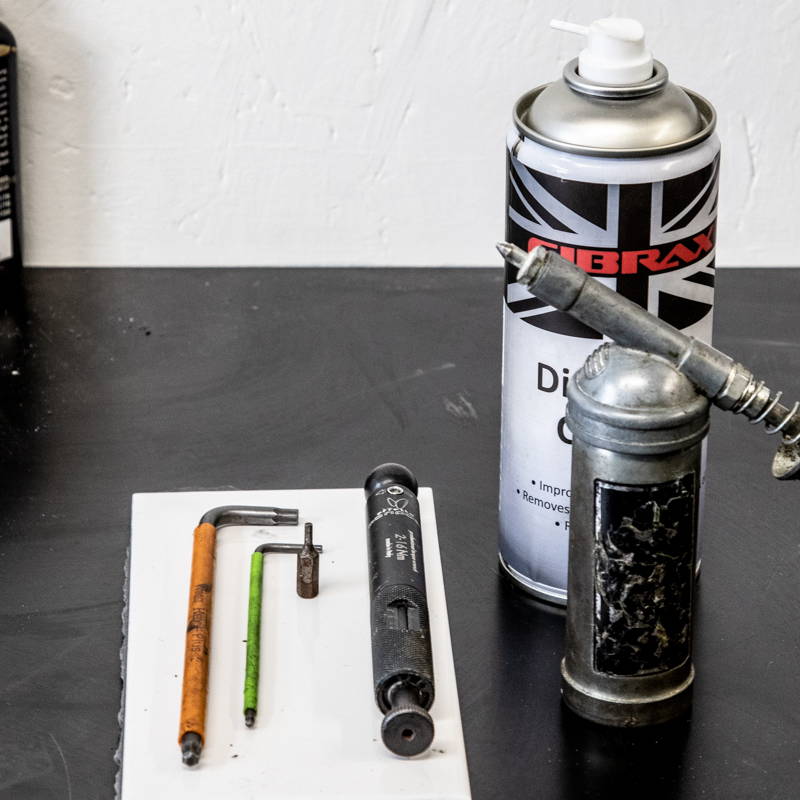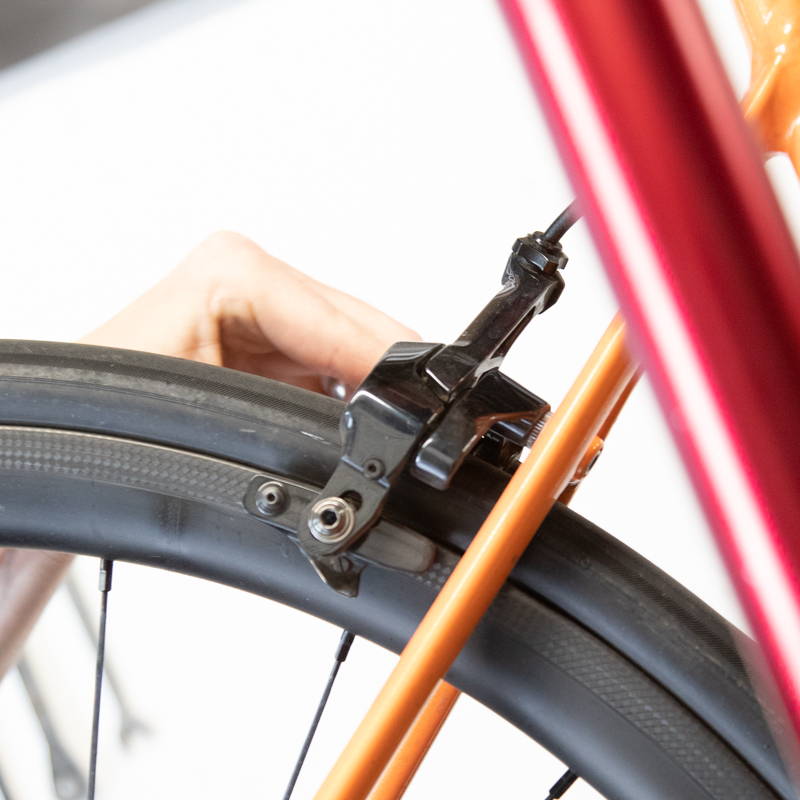 Step 3.
Undo the release lever on the rear caliper to move the pads away from the rim.
Step 4.
Shift down to the bottom of the cassette (the smallest cog), then undo the QR skewer while holding the wheel and rotate the derailleur backward to allow the wheel to drop out.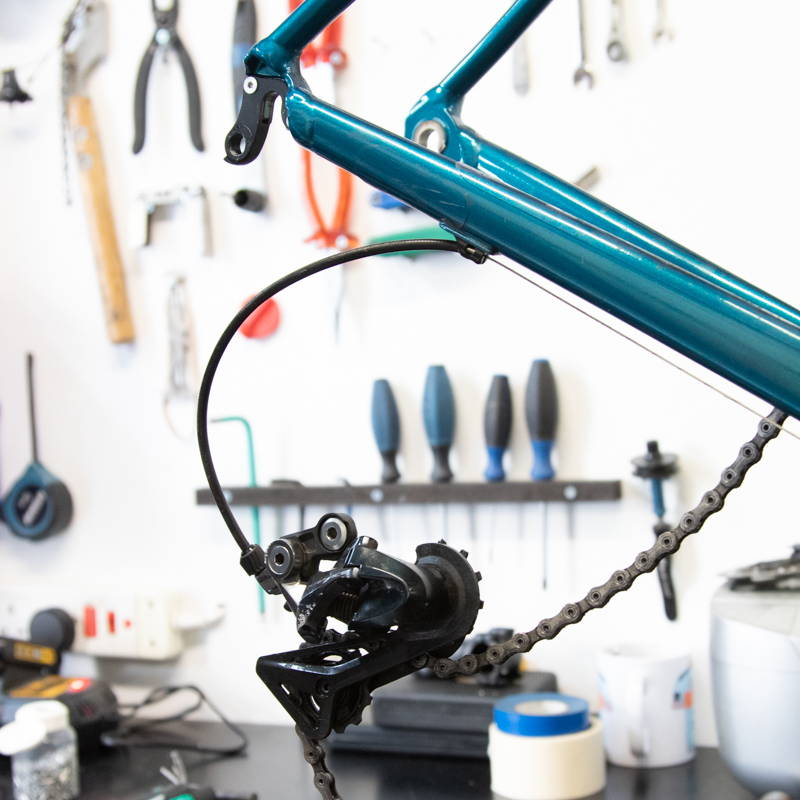 Step 5.
Using a 5mm hex key remove the rear derailleur from the hanger. There's no need to disconnect the cable or remove the chain from the derailleur.
Step 6.
Using a 2.5mm hex key remove the two hanger fixing bolts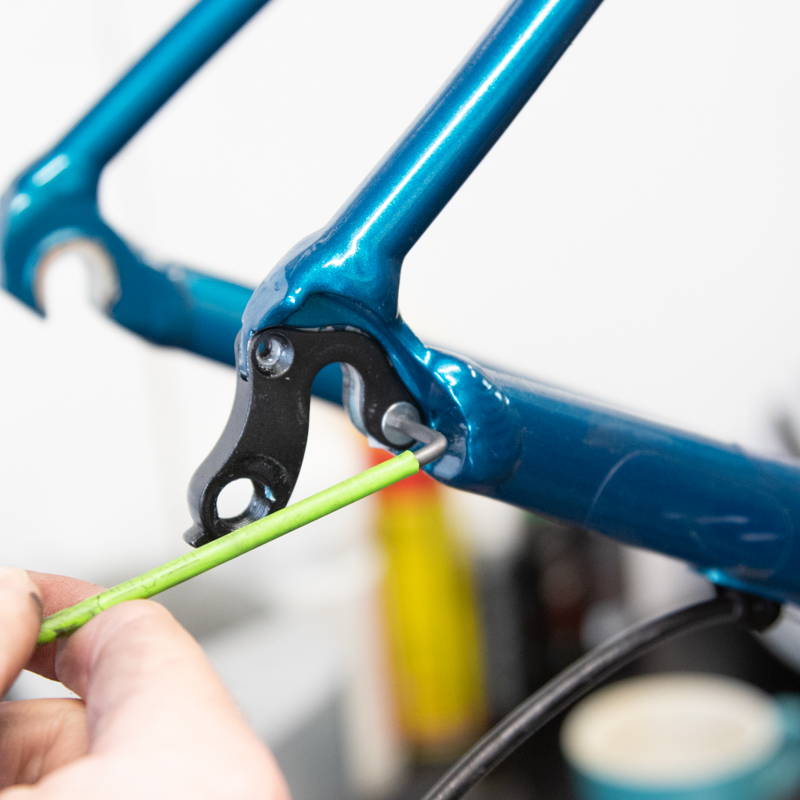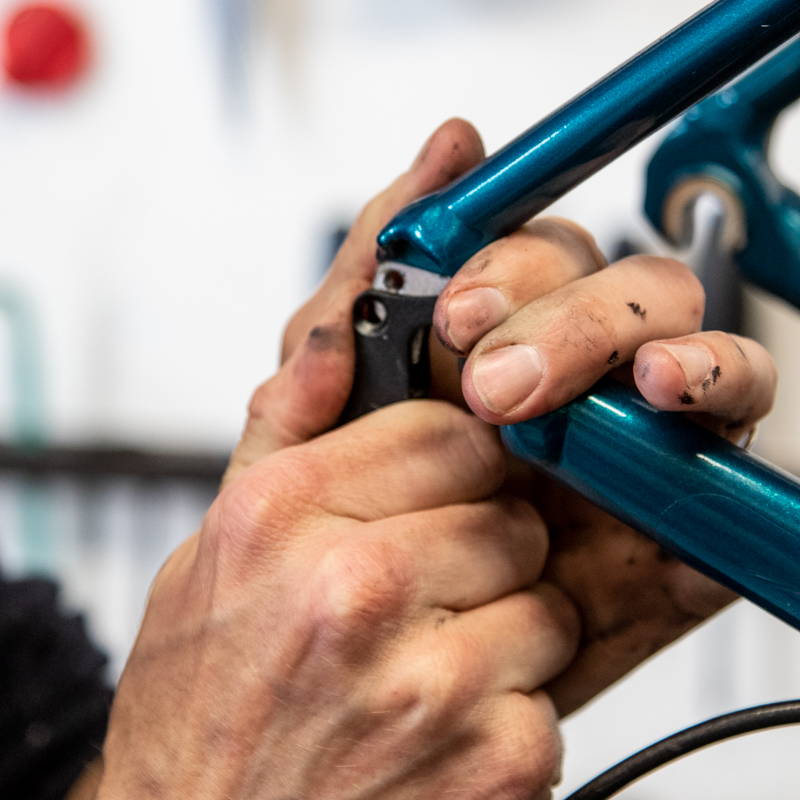 Step 7.
Slide the hanger off the frame, on the PalaceR this is a snug fit but gentle pressure should release it.
Step 8.
Clean the frame's dropout with some degreaser to allow a good fit for the new hanger.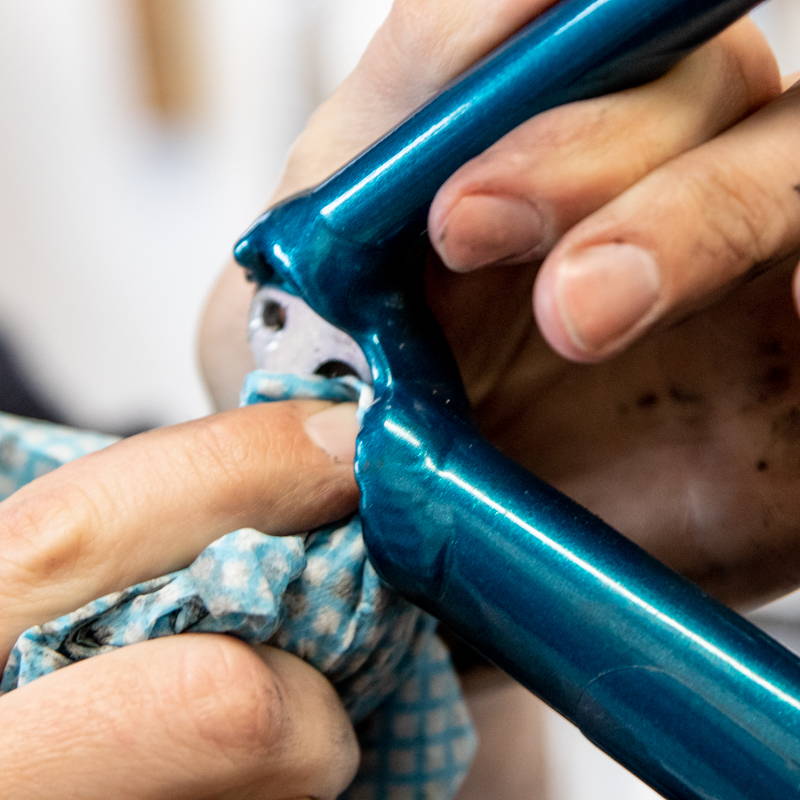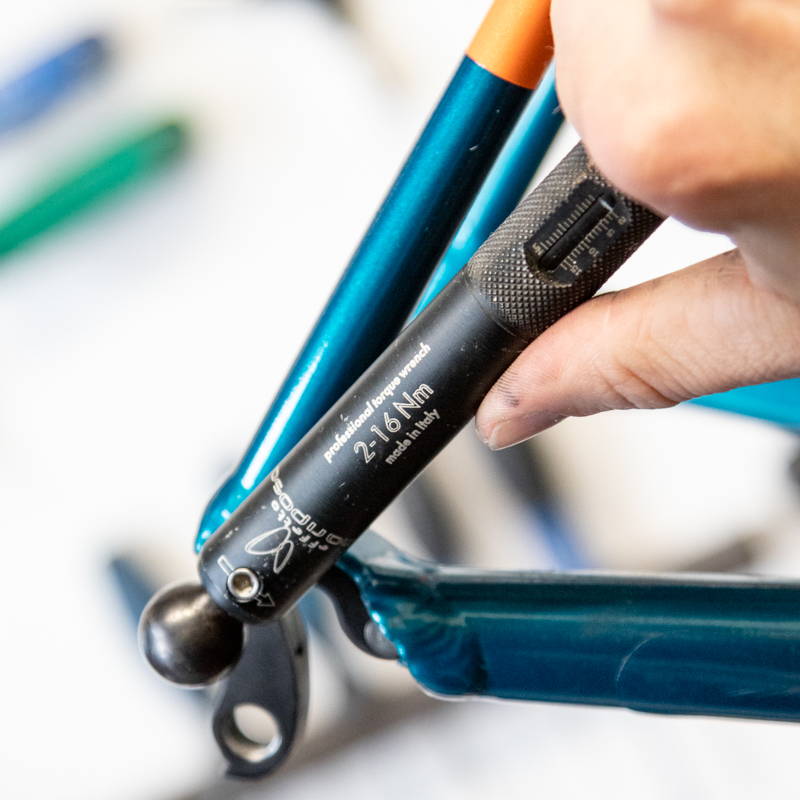 Step 9.
Fit the new hanger to frame and tighten the fixing bolts to 3Nm. Threadlock compound can be used, or regularly check that the bolts are tight,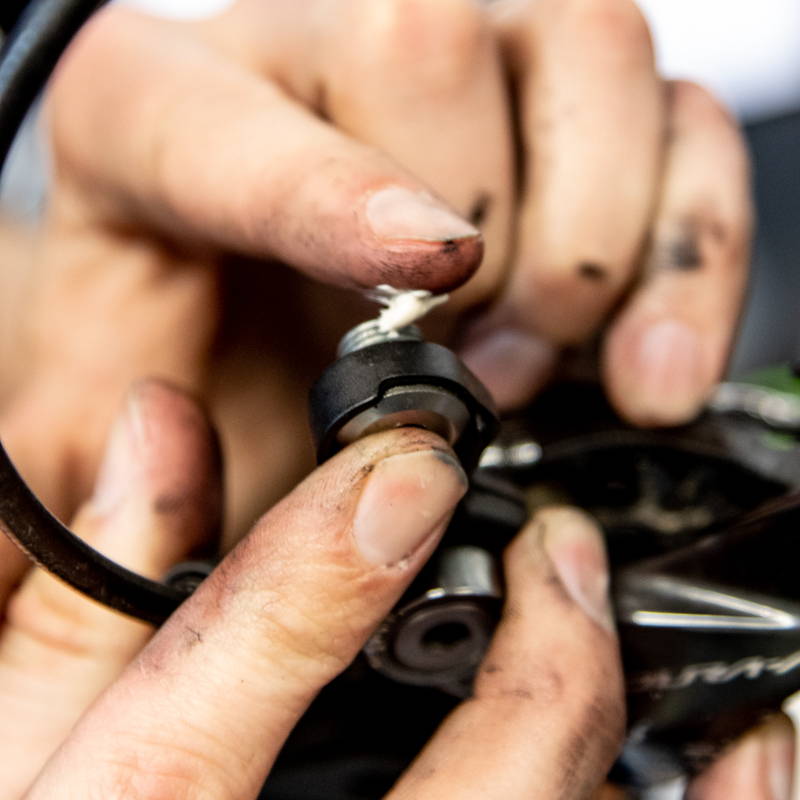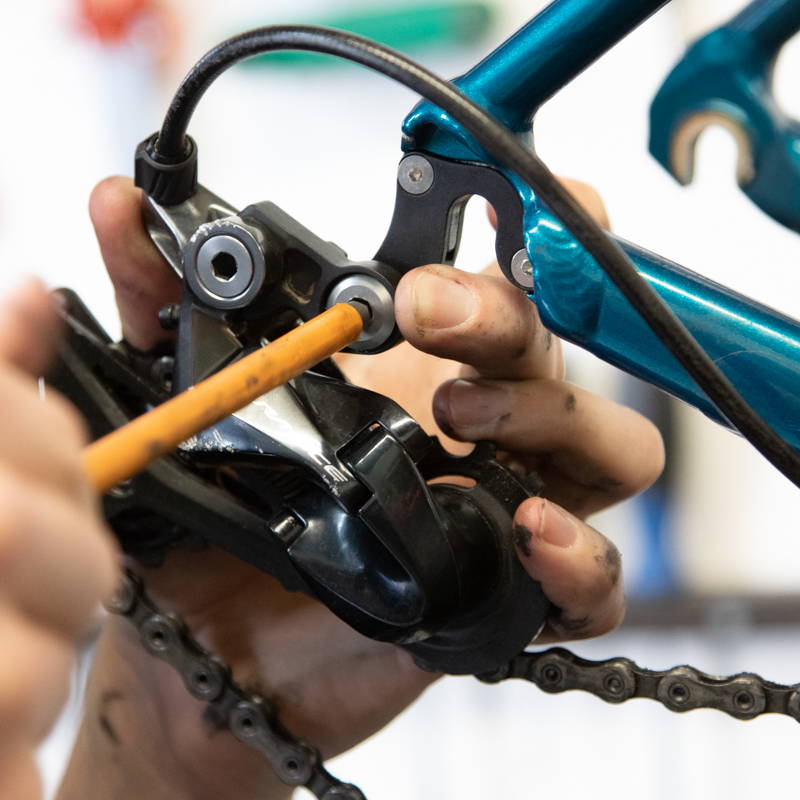 Step 11.
With one hand rotate the rear derailleur backward and pull the wheel upward into the dropouts with the other. Fasten the Quick release skewer.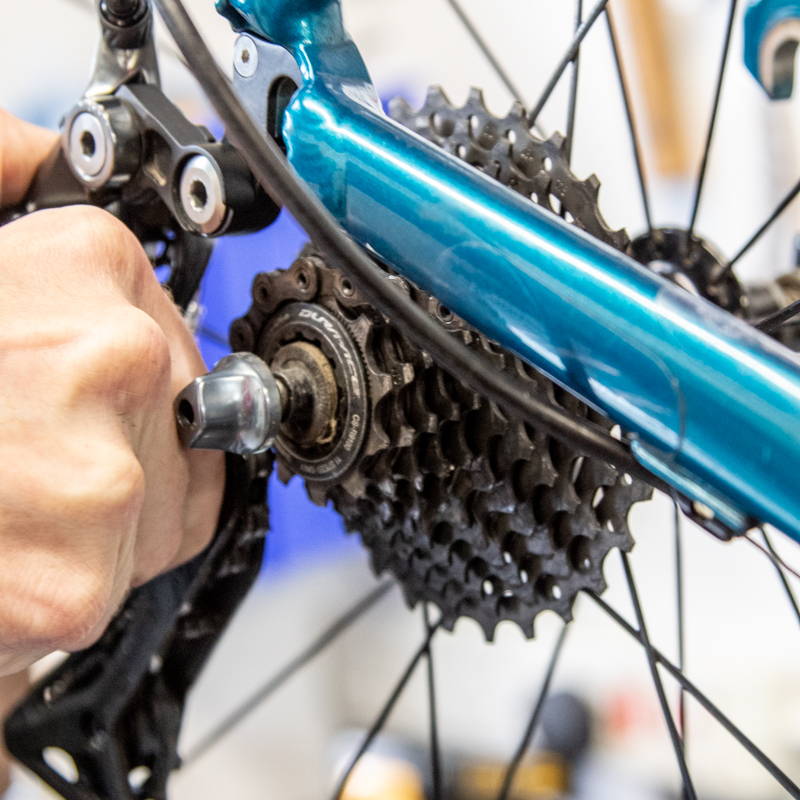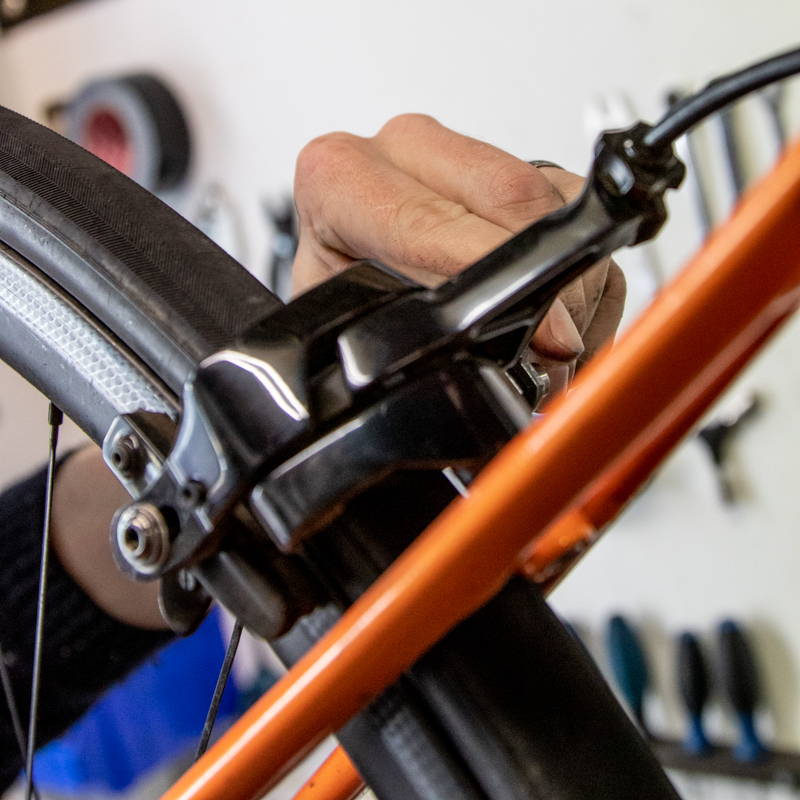 Step 12.
Close the brake release lever to bring the pads back to the rim and check the wheel is aligned in the frame correctly.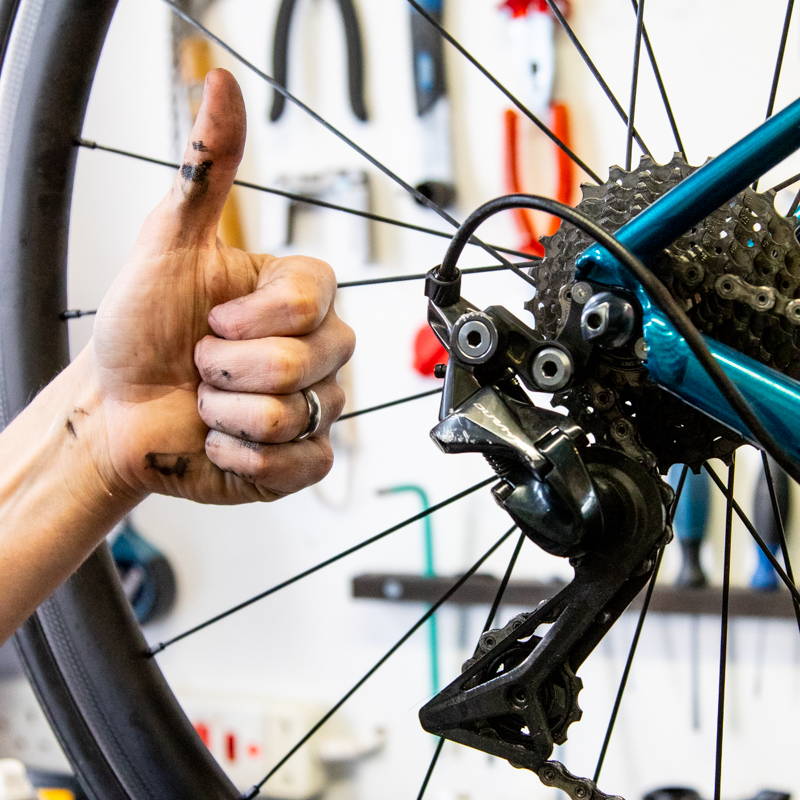 SIGN UP TO THE
BOWMAN BULLETIN

To ensure you're first to hear about more stories like this, and to keep abreast of news, offers and goings on at bowman HQ - Sign up here